News & Events
Native Noshing: Review of The Galloping Gallette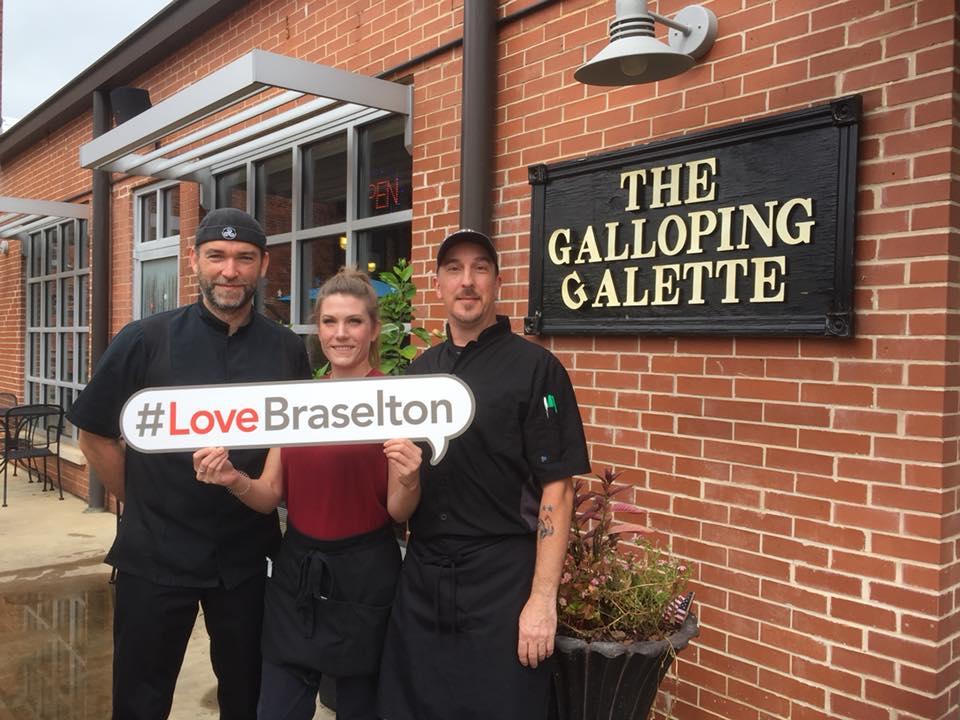 One look at the rolling hills and picturesque rural landscape surrounding Traditions of Braselton and it might be hard to believe that there is an upscale collection of imaginative eateries nearby. Restaurants worthy of Atlanta's culinary scene – minus the drive and the hustle-bustle that comes with an evening downtown. One such restaurant is tucked away inside the building that bears the iconic Braselton Bros Department Store sign – The Galloping Galette. Owners Yannick and Vivianne Fonfrede proudly bring the flavor of Bretagne in France to Braselton in the Deep South. Read on for our review of The Galloping Galette.
French Flavors – Hometown Feel
This inviting French-inspired bistro is located in the heart of historic Braselton.  They feature a revolving menu of galettes, crepes, coffees, French wines, and more.  Since its opening, it has received consistently RAVE reviews from its guests. Featuring indoor seating and tables on the patio, The Galloping Galette specializes in galettes – flat cakes typically served with a savory topping or filling, as well as crepes – which are thin pancakes that can be served with savory OR sweet fillings. For those who wish to bring a taste of The Galloping Galette home, they offer their original caramel sauces by the jar in a variety of flavors. You can also order many of their menu items to go.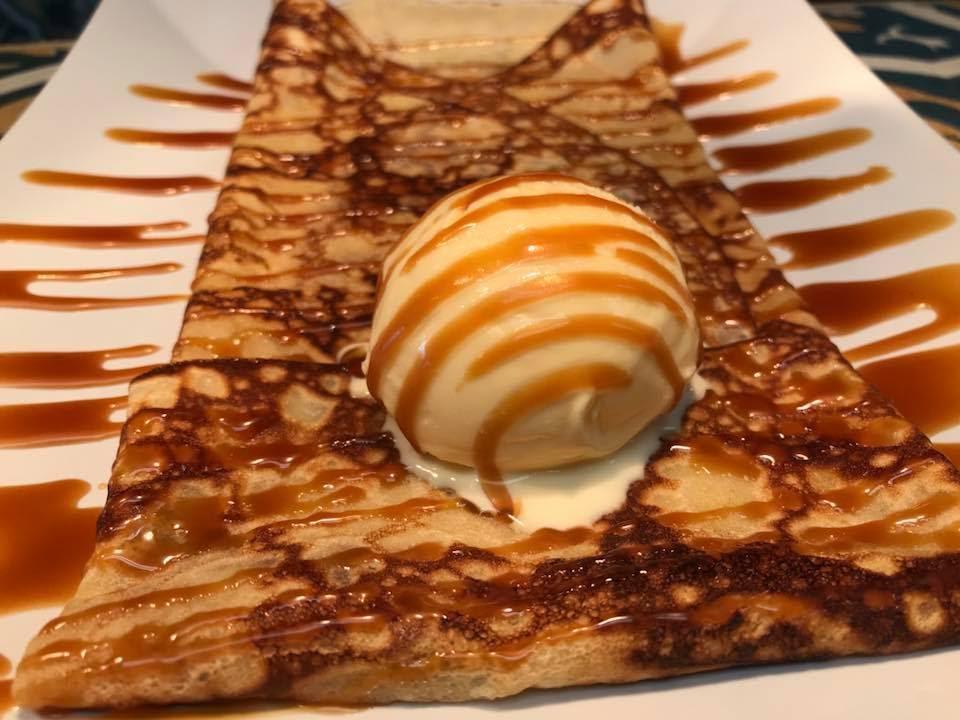 The Galloping Galette is open Tuesday through Thursday from 11 a.m. to 5 p.m., on Fridays from 11 a.m. to 3:30 p.m. and again from 4:30 to 8 p.m. (when they offer their one evening of dinner service) and on Saturdays from 9 a.m. to 5 p.m. (when they offer their one morning of breakfast service). They are closed on both Sundays and Mondays. To learn what's on the day's menu, either drop by the restaurant or call (706) 684-3080.
A Superlative Lifestyle
Whether you're already a happy homeowner in Traditions of Braselton or you're planning a house-hunting trip to our 1140-acre master-planned community, you'll want to conduct your own review of The Galloping Galette. The dining, shopping and family-friendly event scene in Historic Downtown Braselton is wonderful. It's also the perfect extension of the lifestyle you'll find at Traditions of Braselton. To learn more about Traditions of Braselton, view our available homes or check out our resort-quality amenities that include an 18-hole , Junior Olympic-sized pool with waterslide and splash zone, tennis complex, Owners Clubhouse and more, visit www.DiscoverTraditionsBraselton.com.  
Getting to Traditions of Braselton is easy! From Atlanta, take I-85 North to exit 129. Turn Right onto Hwy 53/Green Street. Travel 0.3 miles and turn left on Lewis Braselton Blvd. After 4.7 miles, turn right into the community onto Traditions Way. Take the third exit at the roundabout to DeLaperriere Loop and our Discovery Center will be on your left. To schedule a tour of homes and get matched with one of our resident Ambassadors, call us at 706-664-2830. We invite you to discover Everyday Living in a Country Club Setting.
For additional excellent dining options near Traditions of Braselton, be sure to read our "Native Noshing" reviews of Local Station and Braselton Brewing Company. Stay tuned for more as the local restaurant scene GROWS!