News & Events
6 Tips for Hosting a Touchdown of an At-Home Tailgate Party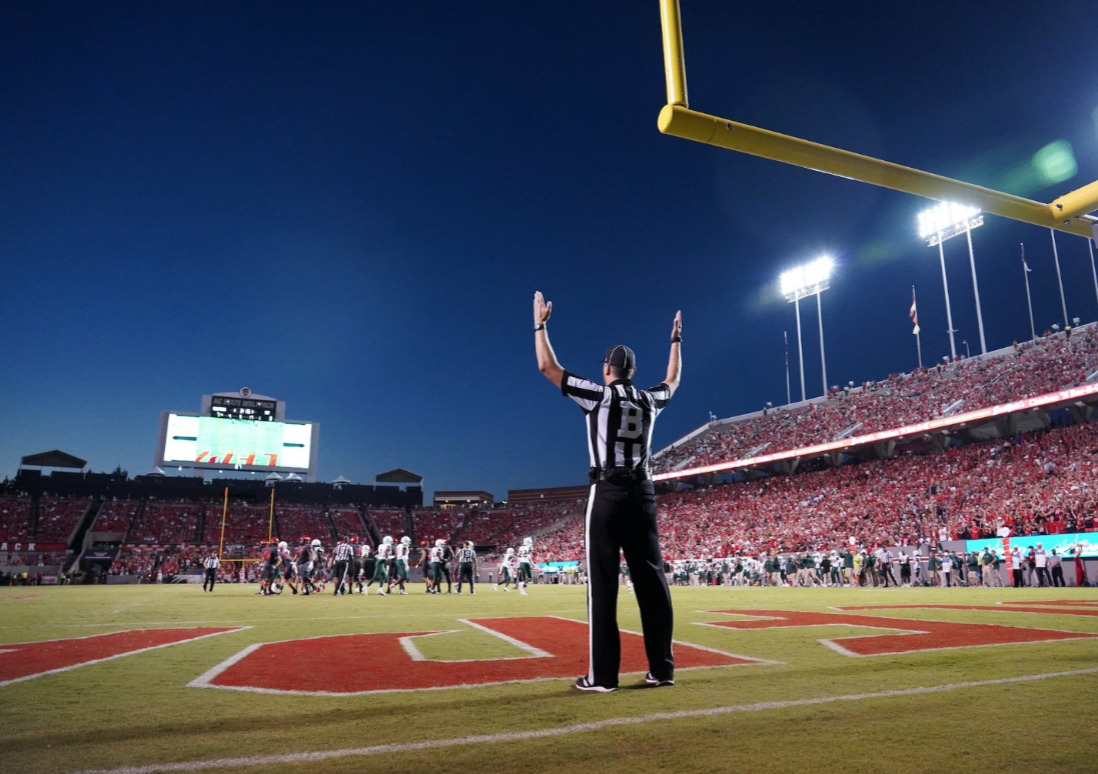 There is perhaps no other place in the U.S. than the South – home to the Southeastern Conference – where football ranks so supreme. On game day, you're sure to run into a baby dressed in a onesie sporting their parents' favorite team colors, a toddler wearing a tot-sized cheerleader uniform from her parents' alma mater, and adults in their favorite team's jersey or full-face paint. Since touchdowns are worth six points in football, the lifestyle-centric master-planned community of Traditions of Braselton in Jefferson, GA is proud to deliver six tips for hosting an at-home tailgate party. Whether you apply one or all, you're sure to score a touchdown with your guests!
Set Out a Super Spread
Regardless of the football game's final score, some of the most memorable tailgate parties involve a full spread of crowd-pleasing food and drink. Simply picture your favorite tailgate party from yesteryear and either try to duplicate it or ELEVATE it. That vision might involve coolers of ice-cold craft beer, a bloody mary bar, pitchers of margaritas, chips & dips, a slew of sliders, a big pot of chili, chicken wings, BBQ, wood-fired pizzas, classic burgers & hot dogs, and a mix of delicious desserts – the possibilities are truly endless! If you're an excellent cook, you can tackle the task of making all the food by hand or enlisting the aid of your attendees to supply a tasty dish for your tailgate table. Not a big cook? No problem! If you're considering a move to Traditions of Braselton, you'll be happy to learn that there are several excellent restaurants nearby that can help you fill your tailgate table to overflowing – like pulled pork, brisket, spare ribs, and sides from Stonewall's BBQ or Tom Henry's BBQ, pizza from Sliced or The Roman Oven, fried chicken with all the fixin's from Bojangles or Cracker Barrel, or a Mexican fiesta from La Hacienda, El Centinela, or Monterrey Mexican Grill. You can even tap our local Publix to supply wraps, deli platters, fruit & veggie platters, chicken wings & tenders, seafood platters, and more.
Create a Great Atmosphere
When you host an at-home tailgate party, you want to supply an experience that's the next best thing to being in the stands. Set the tone with your décor – from the branded cocktail napkins to the party decorations in your team colors. If you're expecting a big crowd, you may want to set up several rooms for them to circulate and watch the game. If you lived in Traditions of Braselton, chances are your beautiful new home boasts an open concept at the heart of your living spaces, where the flat screen is visible from the kitchen, dining, and family rooms. It's likely that you also have an inviting outdoor living space. If the weather's nice and you have it wired for a TV over the hearth, this is an excellent secondary space where game watchers can gather. If kids are in attendance at this shindig, you may want to set up a fun, kid-friendly zone either down in the basement or upstairs in the bonus room – complete with their own spread of food and juice boxes, kid movies on the TV, and party activities that they can explore on their own.
Ensure a Strong Connection
Nothing can ruin a tailgate party faster than the inability to actually WATCH the game. Troubleshoot in the days and hours leading up to kickoff to ensure there won't be any fumbles come game time. Make sure your internet connection is strong, that you know what channel will be showing the game, and that you have access to that channel if it's a subscription service. If you plan to show the game – or a series of different games – on multiple TVs, you'll want to repeat these troubleshooting tasks on every TV you plan to use. You could be signed onto the corresponding service on one TV, but not all. It's hard to remember your password when you're under pressure with all eyes on you, so doing it a day or two in advance of your gameday gathering will take the pressure off.
SO Much Cozier Than a Seat in the Stands
While it's tough to beat the energy of a sold-out stadium on game day, you definitely have a leg up on that competition with a climate-controlled environment and seating that is sure to be more comfortable than a metal bleacher or preformed plastic stadium seats. Make sure you have plenty of seats for everyone invited. Since the average college football game lasts 3 hours and 24 minutes, and your run-of-the-mill pro ball game lasts 3 hours and 12 minutes, your guests will want to sit at some point. If there's not enough room for everyone on your sofa, loveseat, and/or sectional, you might want to consider pulling in chairs from the dining room – set with a good vantage point of the game. The added bonus to that plan is that you can use your dining room table as the game day buffet, where people can graze before kickoff and during commercial breaks.
Fun Half-Time Activities
While many of your guests will queue up for a half-time bathroom break or line up for seconds at the tailgate table, you can supply some fun ways for the others to while away those 20 minutes before the game resumes. If the weather is nice, set up some game stations in the backyard, such as horseshoes, cornhole, ladder toss, ring toss, giant Jenga, and more. You can also supply footballs for those who feel inspired to toss the pigskin. If it's rainy outside, you may have to be a little more creative. If a fair share of your attendees are beer lovers, you might want to have everyone bring their favorite craft beer and have a blind taste test to determine a winner with a fun prize to reward them for their excellent taste. You can even have a booby prize for the person who brought the least favorite beer to the party – something that's sure to get laughs from your guests.
Hype Them Up with These Event Enhancements
If you want to create a vibrant game-day atmosphere, supply your guests with noisemakers they can shake when they feel inclined and penalty flags they can toss when they witness a personal foul or false start. Bear in mind that if you've got dogs, chances are, the noisemakers might not be well-received, and you run the risk of penalty flags being mistaken for dog toys. The next time you're at Traditions of Braselton, taking a tour of available homes, try to envision your favorite fellow football fans filling the living spaces with their cheers and fan gear. We think that might just be the extra point that wins the game in our favor, and we'll be calling you "neighbor" either before the National Championship game or when the NEXT football season begins! To start your search for your at-home tailgate party HQ, visit our website at www.TraditionsofBraseltonHomes.com and pop by the Discover Center at 401 Delaperriere Loop in Jefferson. Our hours are Monday – Saturday: 10 am – 6 pm and Sunday: 1 pm – 6 pm. Questions? Call us at 706-664-2830.