News & Events
Catch a Movie Under the Stars: Braselton Town Green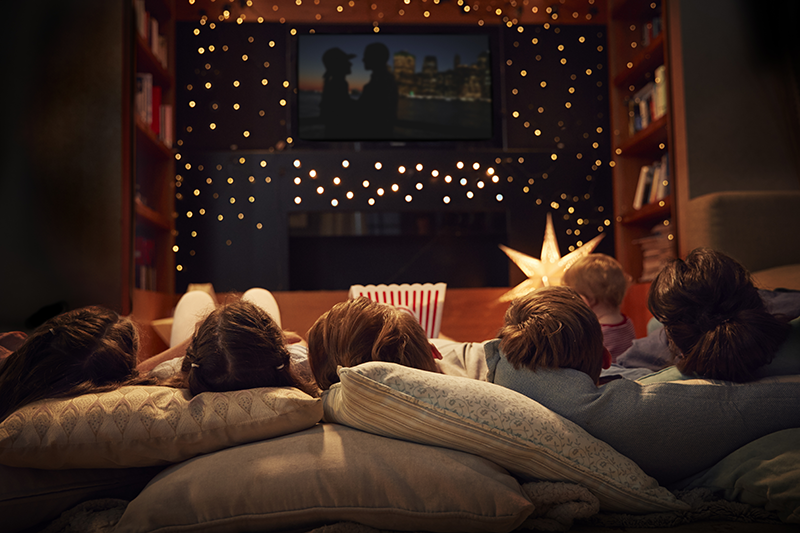 Just imagine a sea of stars above and a sea of neighbors all around as you settle into a lawn chair and wait for the show to begin! Each month during the summer/fall 2018 seasons, the Town of Braselton plays host to its Movie Under the Stars series on the Town Green. A number of vendors enhance the occasion with tasty treats such as popcorn, pretzels, boiled peanuts, hot dogs, pulled pork sandwiches, shaved ice and more! All movies begin at dusk.
The upcoming schedule of events showcases the following family-friendly features:
Saturday, June 16:  Peter Rabbit – Released 2018 by Sony Pictures, this animated feature film follows the adventures of the mischievous Peter Rabbit and his siblings, Flopsy, Mopsy, and Cottontail.
Saturday, July 14:  Star Wars – The Last Jedi – Released 2017 by Walt Disney Studios Motion Pictures, this live-action movie is the eighth installment in the beloved Star Wars franchise. Mark Hamill and Carrie Fischer return to reprise their roles of Luke Skywalker and Princess Leia from the original film.
Saturday, August 18:  Sherlock Gnomes – Released 2018 by Paramount Animation and MGM, this animated sequel brings back Gnomeo and Juliet from the original film of the same name, but this time – there's a mystery to be solved. One that calls for the keen mind of Sherlock Gnomes!
Saturday, September 15:  A Wrinkle in Time – Released 2018 by Walt Disney Pictures, A Wrinkle in Time is a full-color live action retelling of the youth novel by the same name. It pairs three children with three magical beings as they work together to save the universe.
An additional Movie Under the Stars is scheduled for Saturday, October 13, but the feature is yet to be determined at this time.
* Please note: All movie titles are tentative and subject to change based on availability.