News & Events
Making Memories: Fourth of July in Braselton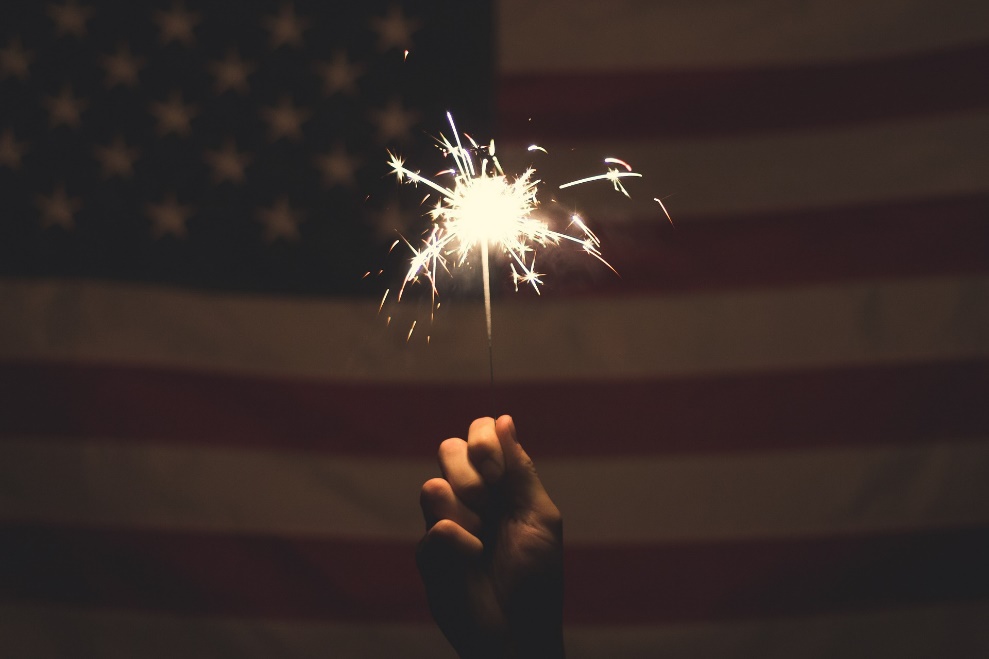 If you live in the South, you're well-aware that there is likely no better summertime combination than barbecues with friends, ice-cold sweet tea, swimming pools, sunshine and good times. That is particularly true for the Fourth of July! Falling on a Wednesday this year, the weekend prior and following hold the promise of an extended celebration of our nation's independence. With so much FUN planned – both inside Traditions of Braselton and out in our neighboring towns, you've got some big decisions to make where your social calendar is concerned!
Traditions of Braselton Fourth of July Celebration
The Social Committee has been hard at work again this year in preparation for the annual 4th of July cart, bike parade, and pool party. The cart and bike parade will start at the corner of Harmony Grove and Traditions Way at 11:45 a.m. Participants are asked to line up by 11:30 a.m. Awards will be given for the best decorated cart and bike – so be prepared to show off your creativity. Following the parade, a catered cookout will start at noon. Lunch is $10/person, which includes a choice of hamburger or hot dog, two sides, a dessert, beer, coke, water, and live music. This event represents a terrific way to get to know the neighbors, enjoy some fun summertime traditions and celebrate the 4th of July as a community. Traditions of Braselton residents who plan to attend are asked to please RSVP via eventbrite link: https://www.eventbrite.com/e/fourth-of-july-parade-and-pool-party-tickets-46630487042.
Celebrate July 4th Festival, Parade & Fireworks
Another great thing about living in Traditions of Braselton is the fact that we are surrounded by a number of incredible municipalities who take their "main street" role very seriously. This is particularly true of the Town of Braselton. After Traditions of Braselton's 4th of July Celebration, you may want to pack up the family and a few lawn chairs, then make your way to Historic Downtown Braselton from 5-10 p.m. As they do every year, the town will commemorate the Fourth with great food, live music and an annual parade along Hwy. 53, The evening ends with a BANG thanks to a big fireworks show! The schedule for this night on the town includes:
5:00-9:30pm – Visit the food trucks at the Town Green or enjoy dinner at one of the amazing restaurants downtown.
6:00pm – Parade along Hwy. 53 starts. The Parade route starts at the Tech Center, travels through downtown, then turns right onto Henry Street just before the old Primary School, travels along Harrison Street, turning left onto Davis by the library then right onto Hwy 124 ending at the entrance to Northeast Church.
6:30-9:00pm – Live Music on the Town Green featuring local favorite – Moby Dick Band
9:30 – Fireworks start after dark
Chateau Elan Fourth of July Fireworks
If you're hoping to get the party started a little earlier, local winery and resort – Chateau Elan – will play host to a private fireworks display for registered guests of the hotel the evening of Tuesday, July 3. Book a close-to-home staycation at the Inn and then enjoy a bottle of special label Chateau Elan wine, preferred seating in the lawn viewing area for fireworks over the vineyard, and a breakfast buffet for two in Versailles the following morning. After checkout, you could head home to Traditions of Braselton, line up for the bike and cart parade, enjoy lunch with the neighbors and then grab a nap before heading down to Downtown Braselton for the Celebrate July 4th Festival! It's a win-win!!
Jefferson Freedom Festival
For those really dedicated patriots, you could start your Fourth of July celebration the weekend before! The City of Jefferson will play host to its Freedom Festival on Saturday, June 30 from 5 to 10 p.m. on the Downtown Square. Guests will enjoy free admission, as well as food, drinks, games, arts & crafts, live concert featuring Grains of Sand and Spirit, and a fireworks show. The concert kicks off at 6:00 p.m., and the fireworks show will begin around 10:00 p.m.
Start Living in Luxury
If you don't currently live in Traditions of Braselton, but would like to discover "Luxury Living in a Country Club Setting" – we invite you to learn more by visiting our website, visiting our master-planned community, and/or calling our sales office at 706-664-2830. You'll find our new sales center at 401 Delaperriere Loop in Jefferson, GA. We look forward to seeing you soon. From all of us here at Traditions of Braselton Realty, we wish you and yours a Happy and Safe Fourth of July!