News & Events
Native Noshing: Stripling's General Store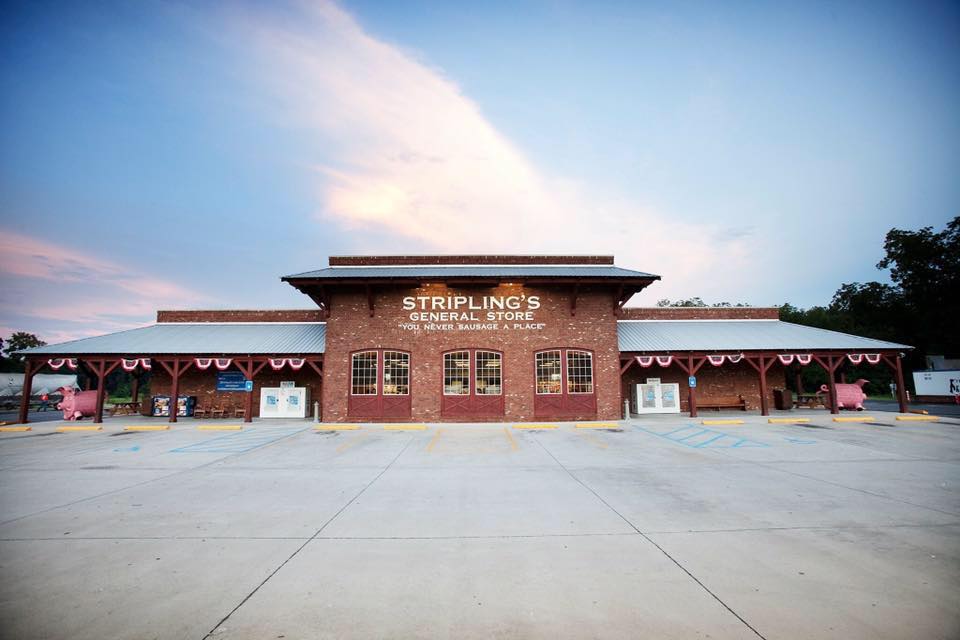 The ideal destination if you're hungry and down for a little road trip, Stripling's General Store is located at 4501 Monroe Highway in Bogart – just 30 minutes away from Traditions of Braselton. Boasting the creative tagline "You Never Sausage a Place," Stripling's is a local landmark offering a distinctive mix of fresh hot food, butcher shop, produce stand, gourmet shop, bake shop and gift shop. Pop by one morning for a fluffy buttermilk biscuit filled with your choice of smoked sausage, sausage patty, country ham, bacon or fried chicken breast. They also offer a rotating menu of comfort food specials like pork loin, fried chicken, meatloaf, baked ham, country fried steak, mac 'n cheese and more that you can pick up from their To-Go bar on any given day, and ready-to-heat-and-eat casseroles in their refrigerated case to feed the family at dinnertime.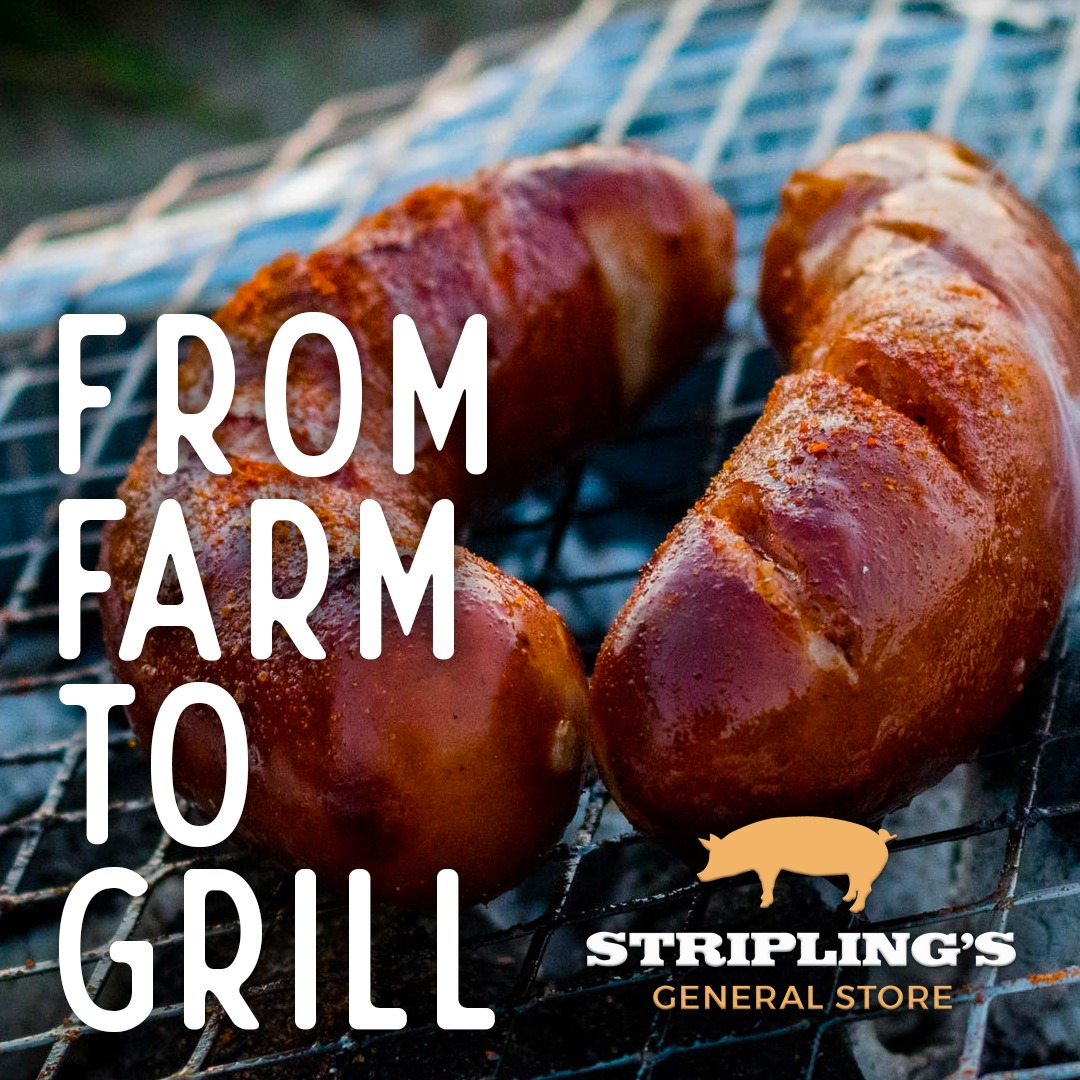 But what really put Stripling's on the map nearly 60 years ago is the quality of its sausage. Imbued with the same enterprising spirit of his father, Monroe – who successfully juggled his working farm, fertilizer business, mercantile store and later a grocery store, James Stripling launched his own business in 1964 – which was originally dubbed "The Sausage Kitchen." As demand grew, he expanded his offerings from primarily fresh pork and his special recipe sausage to fresh beef. When James passed away in 1978, ownership of this family-owned-and-operated gem switched hands to a new family. Paying homage to the original vision by maintaining the Stripling name, the Hardin family stepped in to carry on the tradition and expand the concept to include a grocery store focused on specialty products and Georgia native jams, jellies and sauces. In 1995, Stripling's debuted beef jerky – which can now be found in over 300 retail locations nationwide. As more generations of the Hardin family join the vision, the Stripling's story – along with its list of offerings and locations – continues to expand. Today, there are six Stripling's General Stores throughout Georgia – including two in Cordele, one in Brunswick, one in Perry, one in Tifton and one in nearby Bogart.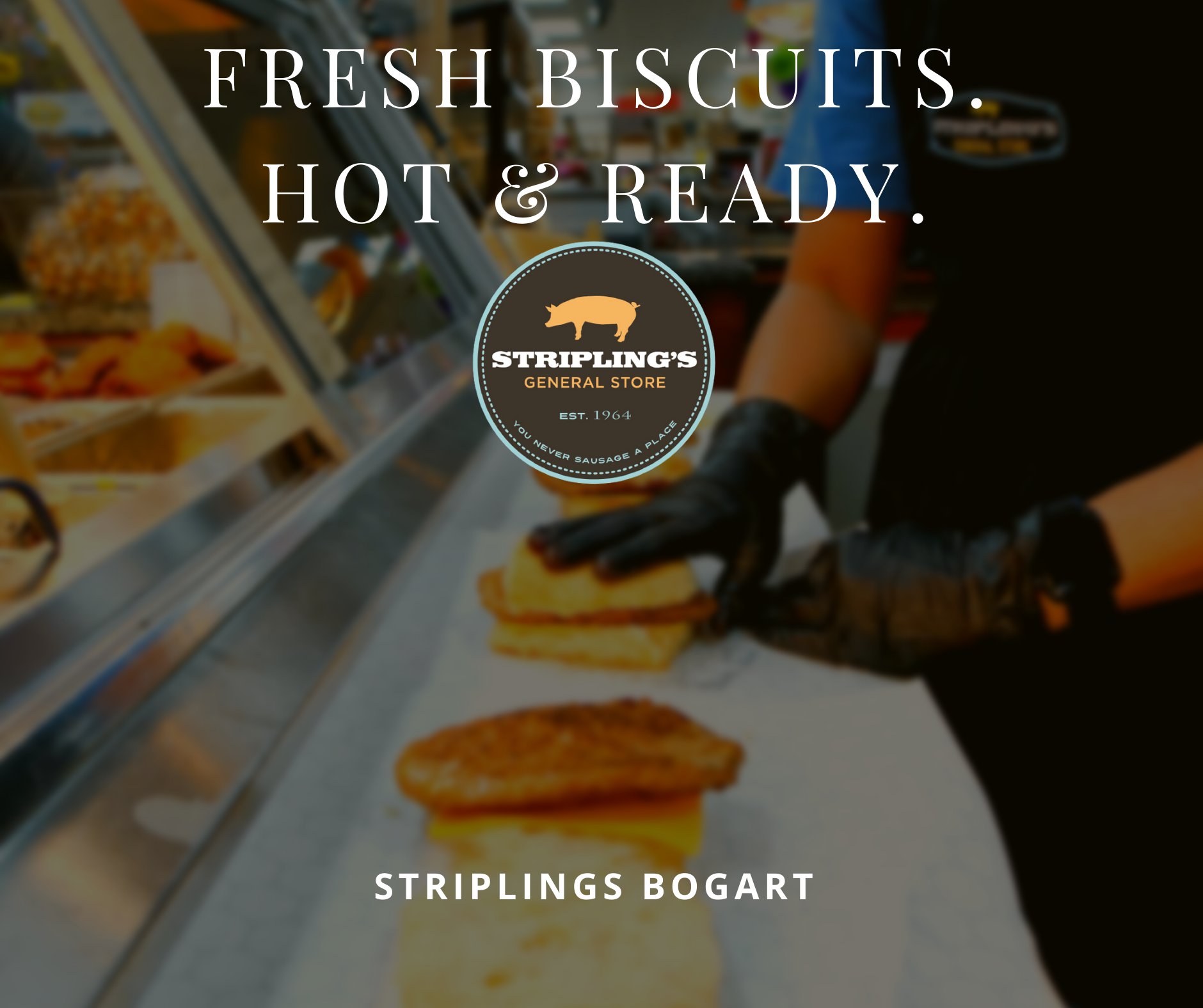 Whether you like to make your own dishes from scratch using the finest ingredients or you want to pick up something delicious and easy to put on your family's table, Stripling's General Store is aterrific one-of-a-kind destination. Its hours are Monday – Saturday from 6am – 8pm and Sunday from 12pm – 6pm. To learn more about Stripling's General Store and its offerings, visit their website at www.striplings.com. To stay up to date on the latest specials and features, be sure to like their Facebook page.
If you're considering a move to Traditions of Braselton, it's exciting to know that there are a number of very special places to dine and shop for culinary finds nearby. To learn about available
homes and the builders currently building in our community, be sure to visit www.traditionsofbraseltonhomes.com or drop by our Discovery Center, located at 401 Delaperriere Loop in Jefferson, and we'll point you in the right direction! If you already call Traditions of Braselton "home," we hope you like our unique find of Stripling's General Store as much as we do!