News & Events
Here Comes the [Braselton] Bride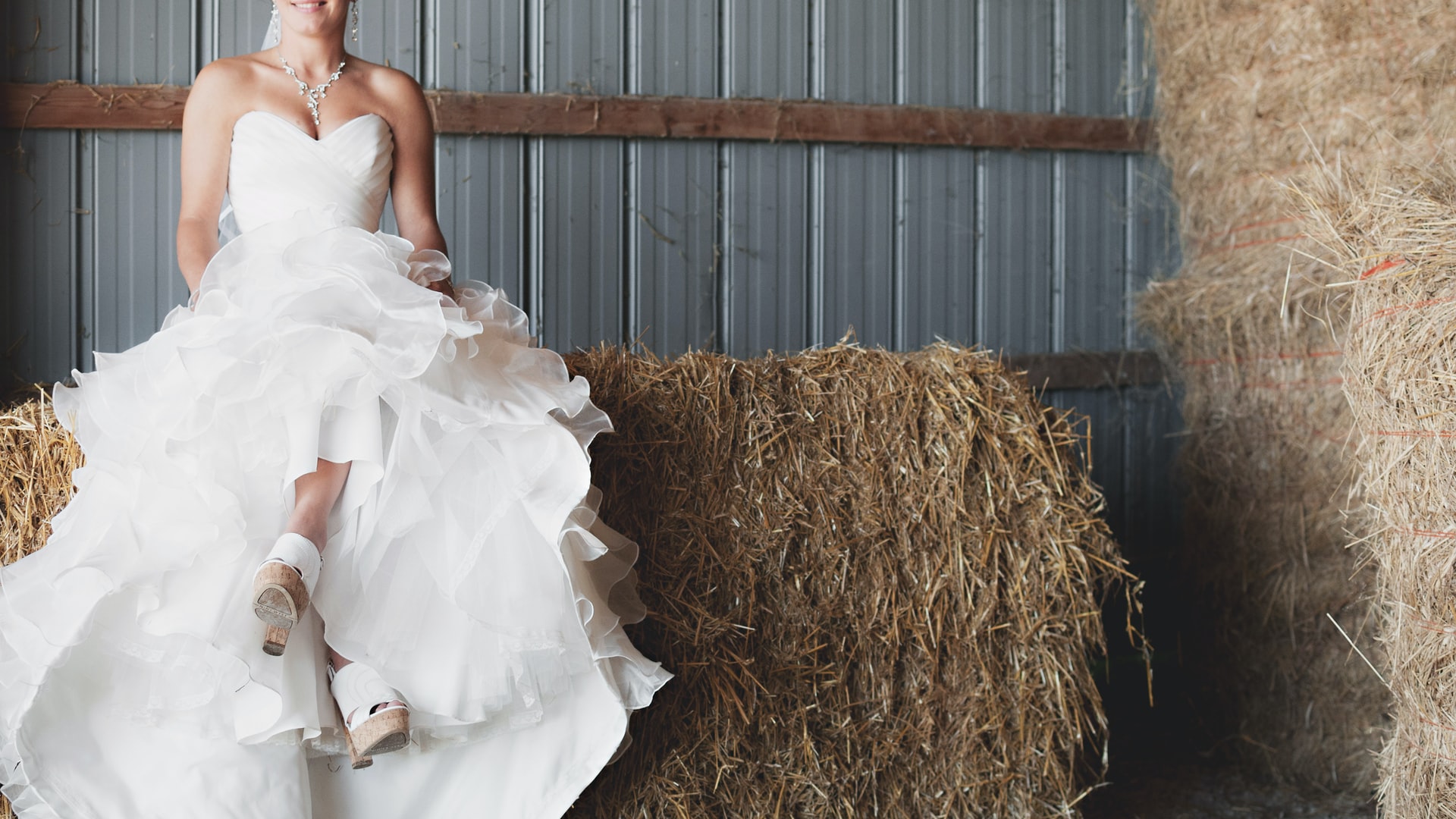 Five Unique Wedding Venues Near Traditions of Braselton
The Town of Braselton – from which our community's name is derived – is founded on a love story. In 1876, William Harrison Braselton and his bride, Susan Frances Hosch, bought 800 acres in Northeast Georgia to build a plantation and grow their family. Nearly 150 years later, countless families have found their way to this same distinctive corner of the world. A play where romance is always in the air, the Town of Braselton and its neighboring cities of Jefferson and Buford offer several special venues where a couple can host a dream wedding and flip the first page on a love story all their own. At Traditions of Braselton, we are blessed with a diverse community mix – including everything from young couples to growing families to empty nesters. Whether you are about to wed your soulmate, you wish to renew your vows or one of your adult children is about to take the plunge, we have pulled together a list of some of the most superlative venues to host your nuptials nearby…
Braselton Event Center
Located in the newly reimagined circa 1916 Braselton-Stover House at 5257 Green Street, this stunning venue offers an opportunity to host your wedding and reception in a historic home. Host your nuptials in the onsite chapel or out in the beautifully maintained gardens followed by an evening of dining and dancing in the ballroom. The Braselton Event Center offers "Southern Splendor at its Finest."
Braselton Civic Center
The newest addition to Braselton's wedding venue offerings, the Braselton Civic Center offers "Southern Hospitality in the Heart of Downtown Braselton." It showcases a sprawling 10,107 SF Braselton Ballroom, which can be divided into three smaller spaces for more intimate affairs. What's really special about this particular location is that you can rent up to two of Braselton's distinctive red trolleys to cart wedding attendees to and from the venue – to ensure no one drinks and drives. If you wish to host part of your event outdoors, this venue offers space on the Garden Terrace or Town Green (when available).
Chateau Elan Winery & Resort
"A Landmark Destination in Georgia's Rolling Foothills," Chateau Elan offers a world-class backdrop among its rows of grape vines and French countryside-inspired architecture. Its 3,500 acres offer a wealth of possibilities for couples to design a one-of-a-kind wedding and reception. Host your nuptials outdoors in the Rose Vineyard during peak bloom season or in the tree-lined Jardin des Tuileries. Prefer to keep your event indoors? The Glasstop Atrium is light, airy and awe-inspiring for your ceremony, and the barrel-lined walls of the Cask Room proves a unique spot to host a reception to remember. Even more distinctive options abound throughout the resort. From chef-manned carving stations to luxury accommodations on-site, it's no wonder why so many couples select this venue for their "I Do's."
Chapman Hill Weddings + Events
If you're a sucker for Modern Farmhouse architecture, look no further than this Jefferson venue. Set on 17 acres of natural splendor at 1960 Jett Roberts Road, Chapman Hill features a blend of indoor and outdoor spaces for creating an unforgettable, distinctly Southern affair.
Buford Community Center
Set at the heart of the City of Buford, this beautiful venue features an elegantly appointed grand ballroom with room enough to host up to 275 guests. The enchanting staircase at the Buford Community Center provides the ideal setting for a dramatic individual shot of the bride and a keepsake group photo of the guests with the newlyweds. Poised within a parklike setting, two walk-out terraces offer beautiful views for your guests to enjoy between turns on the dance floor.
For smaller weddings, the Owner's Clubhouse at Traditions of Braselton – complete with full caterer's dream kitchen and two industrial-sized Sub-zero refrigerators – also proves a terrific reception destination for rent by our homeowners. It's just one of many lifestyle-centric amenities that make Traditions of Braselton such a special place to live. If you'd like to call Traditions of Braselton "home" in the near future, we look forward to welcoming you as one of our newest neighbors. To view available homes, visit our website at www.TraditionsofBraseltonHomes.com or pay a visit to our Discovery Center to learn more about our community and the builders we are proud to partner with. We're located at 401 Delaperriere Loop in Jefferson, and our hours are Monday -Saturday 10:00 AM – 6:00 PM and Sunday 12:00 PM – 6:00 PM. In addition to the best builders to fit your vision and wedding venues nearby, we can also point you in the direction of the best places to dine and shop! We look forward to seeing you soon!