News & Events
Ramp Up Your Home Prep Game Before Temperatures Drop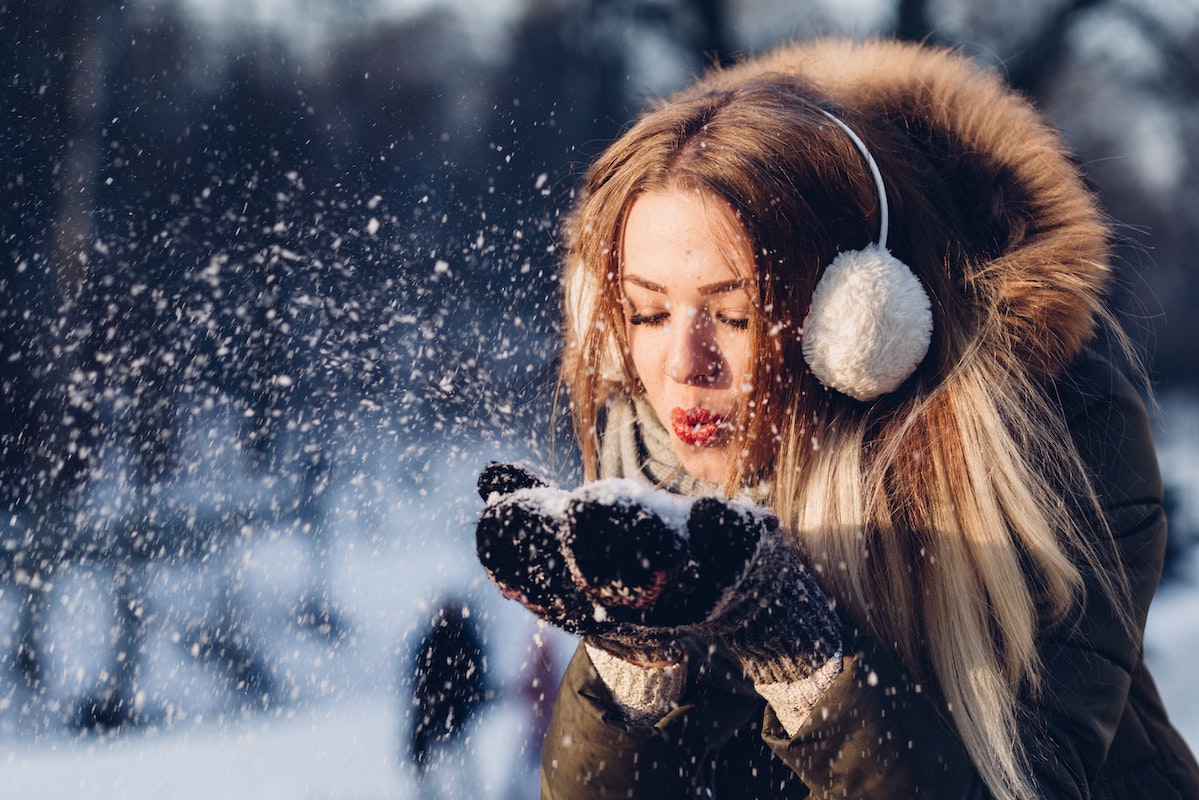 Nine Steps for Getting your Home Ready to Weather the Winter Months
Winter can be a magical time of year, but it you're a homeowner who failed to prep for a drop in temperatures, it could be a frustrating and costly season. While the sprawling master-planned community – Traditions of Braselton – has the great privilege of being founded in Georgia – just 60 miles northeast of Hotlanta, we still experience a lovely change of seasons. As a matter of fact, average temperatures drop to a chilly average high of 51° and average low of 33° in January. Colder weather can take a toll on your home and – if your pipes burst or your HVAC goes out at an inopportune time – it could take a toll on you, your family members AND your wallet. To prevent that from happening, there are a number of steps you can take to prep your home so it can weather the winter months…
Take a stroll around the exterior of your home to check your roof for missing shingles or obvious damage, then head up to the attic to check from the interior.

 

If you see

discoloration, holes, or noticeable water damage, it's time to call in a professional! This step is usually most helpful during or immediately following a rain storm. Pay close attention to your gutters, as well.

 

If the water is not flowing freely through your gutters,

there could be a blockage which may lead to expensive water damage over time. While you're up in the attic, check the vents and insulation for signs of critters and make sure that no insulation that has fallen over into the eaves where it might restrict the air flow.
Take a cue from that last step and follow the rain for this one, as well. After (or during) a good rain, check your basement for leaks. If your basement is finished, a leak may not be as easy to see – so check for water spots on the drywall or moist carpeting around the baseboards indicating seepage. Even if you find no evidence of a leak, if you notice a musty smell – it may be time to invest in a good dehumidifier to remove the moisture from the air.
If your home features crawl spaces, be sure to check them for moisture and water damage. Watch the HVAC ducts closely to make sure they have not separated, the insulation is in good shape, and no critters have made a home there for the winter. Check the insulation around the water pipes to make sure there are no gaps that can lead to frozen pipes. If so, you can purchase pipe sleeves at your local hardware store. Use duct tape or cable zip ties to secure them.
Keep tabs on your HVAC filters & overflow pans. If the filter appears to be full, replace it, and make sure your over flow pans are clear of insulation & debris so that they function properly. For an added layer of protection, you might want to call upon your HVAC repair company to schedule a preventative maintenance inspection. Your technician will test the major aspects of your heating and cooling system and may even perform a tune-up to make sure it will run properly well into the winter months.
Check around door and window frames for possible water damage or cool air seeping in.

 

If you see an indication of wood rot, you'll want to get that taken care of immediately. 

Wood rot can actually be an indication of living mold spores or the dreaded termite infestation – both of which will continue to multiply and spread.

 

A professional can quickly

determine the cause of the wood rot – be it water damage, termites or otherwise – and come up with the best solution BEFORE it gets any further out of hand. If your weather stripping shows signs of holes and gaps or you feel air coming into the home – may be time to replace it.
Test your outlets – particularly those with ground-fault circuit interrupters. If you believe you may have an issue – your cords become overheated or you notice a discoloration around the outlets – it's time to call in a professional.

 

Older homes are at a much greater

risk – so if your home is more than a decade old, you may want to invest in a voltage tester from your local home supply store. According to the National Fire Protection Association (NFPA), electrical fires in the home cause 440 civilian deaths – injuring 1,250 people and causing an estimated $1.3 billion in property damage a year. Electrical fires are more common during the Winter months, particularly January due to increased use of heating appliances and lights.
While we're on the subject of fire, if you haven't already done so for the year, check all your smoke alarms and replace batteries if necessary. Do you own a fire extinguisher?

 

Do you know where it is?

 

After locating it, check the meter near the handle

to make sure the pressure is still good. If not, it's time to invest in a new one. Talk to your family about what to do in the event of a fire, and even run practice drills – in the hopes that you will never have to use them.
Snake your drains to remove hair and debris from all sinks, tubs and showers. Pour baking soda or another safe drain cleaner down the drain, if needed and flush with cool water to make sure your pipes are running smoothly.
If the weather forecasts call for sub-freezing temperatures, set your faucets to drip. This simple step will encourage flow and help minimize the likelihood of frozen pipes.

 

If

you are planning to head out of town and fear the temperatures may head south while you are away, open the doors to the cabinets under your sinks so the heat can circulate around the pipes.

 

You may turn the heat down, but don't shut it completely off. If it looks

as though it might drop below freezing while you are away, you might want to shut the water off at the main valve and then drain the water lines down in case the furnace fails. You don't want to come home to a costly catastrophe.
Whether you're a resident of Traditions of Braselton or you're hoping to become a neighbor sometime next year and need to prep your home for resale, all of the above are great steps to tackle NOW before the temperatures start falling. If you fall into that latter category, we welcome the chance to help you find the ideal builder among our talented roster to build your new home or shop from our collection of move-in ready homes. Pay our team of Community Concierges a visit at Traditions of Braselton's Discovery Center – located at 401 Delaperriere Loop in Jefferson or give us a call with questions at 706-684-0450. We're open Monday through Saturday 10am- 6pm and Sunday noon-6pm. To learn more about our lifestyle-centric community and resort- quality amenities, visit www.TraditionsofBraseltonHomes.com .