News & Events
Seven Benefits of Having a Smart Home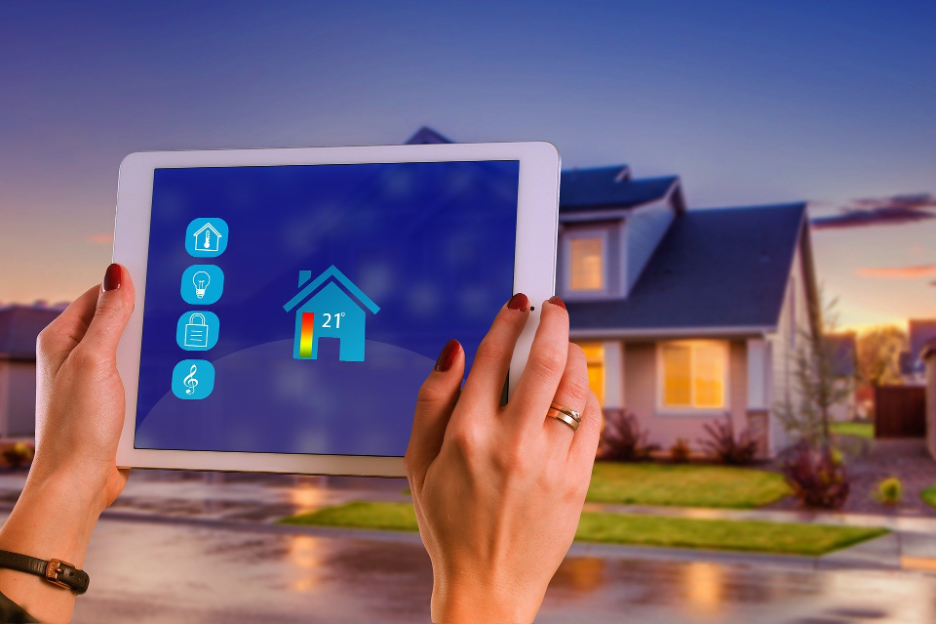 Technology plays an ever-increasing role in our lives. From mobile phones and tablets to laptops and automotive computer systems, nearly every area of our lives is touched by technology. To that end, its role continues to expand as homebuyers and homeowners learn of the benefits that are associated with having a "smart home." Far beyond the scope of having several rooms equipped with smart TVs that grant the viewer access to a wide variety of channels, apps and games, a smart home features multiple systems connected to the internet and centrally controlled via computer or even a mobile device – offering both the convenience we all crave and the peace of mind we all need. If you're considering equipping your home with a smart home system, you may want to consider the following seven benefits…
Security Camera and Burglary Alarm System
The security of your home and safety of your family members is paramount. Burglary alarm systems prove a great first line of defense, further enhanced by security cameras that can be accessed via your smartphone so you can monitor your home whether you're in it or away.
Fire, Flood and CO2 Detection
Your smart home can come equipped with systems set to monitor the environment. From smoke and CO2 detection to a burst pipe in the basement, environmental hazard monitoring is becoming an increasingly popular aspect of smart home technology.
Home Automation
Did you forget to lock the door or close the garage?  Many smart home systems come complete with the capability for you to check and correct both remotely. For an added layer of security, you can also turn the lights on at night while you're away on vacation to give the impression that someone is home or on the way home from work so you're not arriving to a dark house.
Energy Management
Perhaps one of the first capabilities of a smart home system is the ability to control your thermostat remotely. You can even save on energy costs by creating customized schedules for your thermostat.
Wellness Solutions
If you have an older parent in the home, some smart home systems offer video monitoring and even the capability to communicate with them via camera and two-way audio. Most importantly, they can also signal for help, if needed.
Entertainment Control
Not all smart home technology is security, safety or efficiency related. Many systems also add the capability to turn on TVs, stream music to set the mood through your sound system and even get answers to trivia questions through voice control.
Increased Home Value
Investopedia reports that the global home automation market was valued at about $24 billion in 2016. That number is expected to more than DOUBLE by 2022 to an estimated $53.5 billion. Clearly, smart home technology is something people are seeking. While it's something you and your family members can benefit from now, when it comes time to sell, your smart home system is likely to enhance your home value.
At Traditions of Braselton, we're big believers in smart home technology. A number of our builders use Vector Security to control many of the systems mentioned above. As a matter of fact, our Discovery Center is equipped with a Vector system. If you'd like to learn more about its capabilities, feel free to drop by the Discovery Center located at 401 Delaperriere Loop in Jefferson, Georgia. One of our Community Concierges will be happy to give you a demonstration, as well as connect you with one or more of our builders who are equipping their homes with smart home capabilities. To learn more about Traditions of Braselton and our roster of production and custom builders, please visit www.TraditionsofBraseltonHomes.com.