News & Events
Traditions of Braselton Takes Extra Measures to Secure a "Home Safe Home" in 2023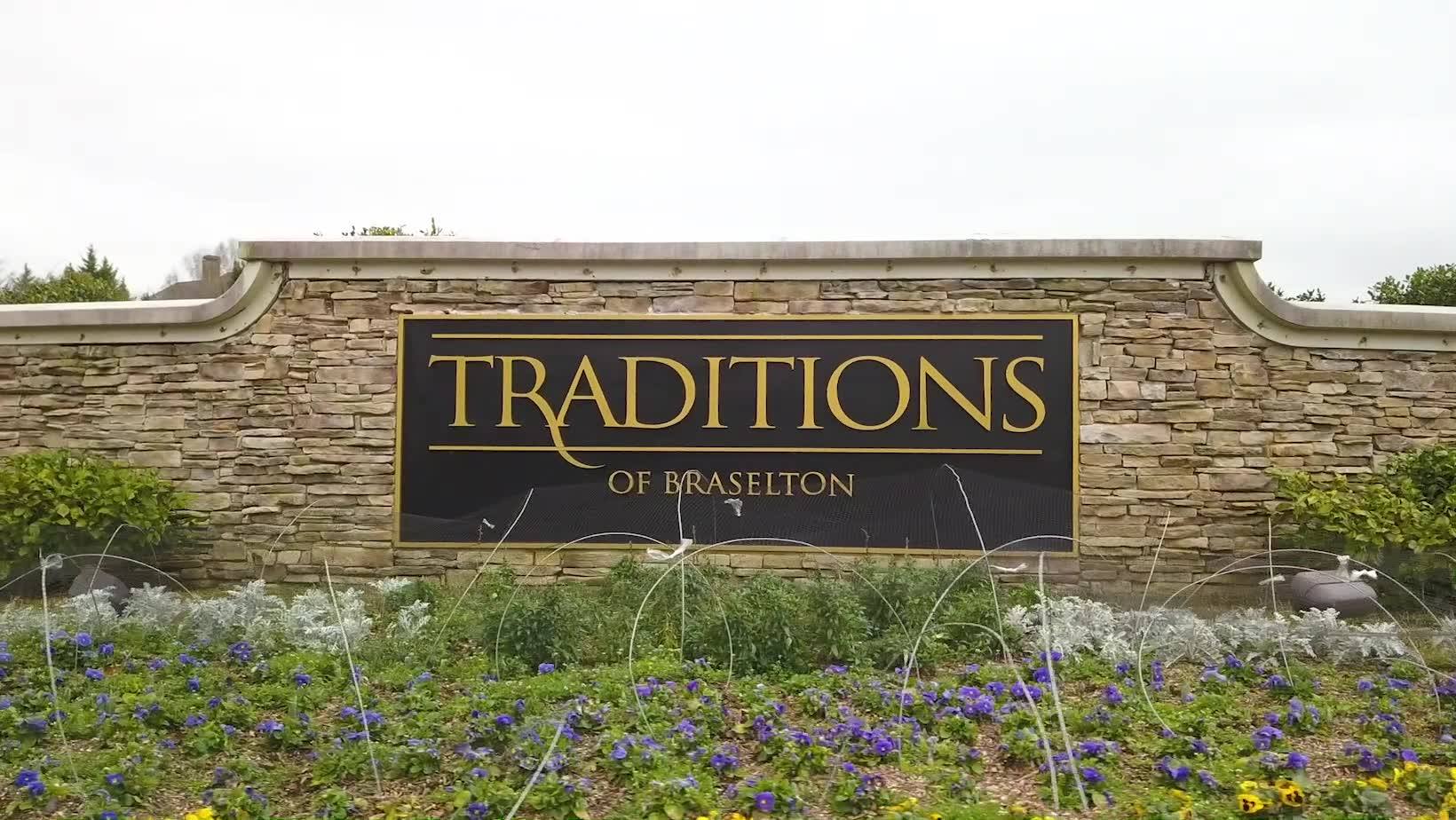 Master-Planned Community in Jackson County Adds Flock Safety License Plate Reading Cameras to its Long List of Security Measures to Future-Proof the Neighborhood
From the scenic landscape and beautifully crafted homes to neighbors waving from their golf carts and families playing at the sprawling amenity center, Traditions of Braselton has endeavored to create an idyllic community for its residents. As the popularity of smart home security cameras skyrockets, the Jackson County master-planned community adds another layer to its own already impressive list of security measures. Traditions of Braselton recently incorporated a number of innovative cameras from Flock Safety at key points throughout its 1140-acre neighborhood. Monitored 24/7, the cameras are designed to read license plates and have had a hand in reducing crime by 70% in neighborhoods where they are employed. While crime is already extraordinarily low at Traditions of Braselton, the measure was made to "future proof" the community to crime that may follow new growth in the area.
"The key to making people feel at home is to create a safe and secure environment," said Bryan Allen, General Manager of Traditions of Braselton. "Modern families want to live in a neighborhood where they believe the people and things they treasure most are protected. As Traditions has grown over the years, we've steadily enhanced our security. We currently have an active Neighborhood Watch in place, and we employ several off-duty officers to patrol our streets. This area is experiencing extraordinary growth, and – sadly – crime can often follow. We seek to remain an oasis. By adding these Flock Safety license plate reading cameras to our current collection of standard security cameras, we hope to deter criminals from setting foot in our community. If they do, there's a high likelihood that they'll be caught and prosecuted for their actions. We are fully committed to protecting the people who call Traditions of Braselton 'home.'"
Sandwiched between the Town of Braselton and the City of Jefferson, Traditions of Braselton is already located in one of the safest areas of Georgia. Braselton was designated the #1 Safest City in Georgia by the National Council for Home Safety and Security in 2021, and Jefferson was not far behind with its ranking of #5. Both municipalities boast stellar police departments with only 13 violent crimes and 216 property crimes between them throughout 2020. Braselton's property crime stats are five times lower than the state average, and Jefferson is at roughly half the state average.
With 1400 home sites throughout Traditions of Braselton, more than half of those are already occupied with 109 homes currently under construction. In addition to a wealth of security measures and its collection of production and custom homes that range in price from the Low $400s to more than $700k, the Jackson County community also boasts world-class amenities and access to two excellent school systems – the award-winning Jefferson City Schools and Jackson County School District. To learn more about Traditions of Braselton, real estate professionals and prospective homebuyers are encouraged to visit www.traditionsofbraseltonhomes.com and stop by the Discovery Center – located at 401 Delaperriere Loop in Jefferson.
About Traditions of Braselton: Tucked away in the foothills of the Blue Ridge Mountains – just one hour north of the busy city streets of Downtown Atlanta, Traditions of Braselton serves as a suburban oasis that boasts scenic beauty and a desirable resort-inspired lifestyle. Set at the edge of an 18-hole golf course, world-class amenities include an expansive owners' clubhouse, junior Olympic-sized pool with waterslide and splash zone, six lighted tennis courts with spectator pavilion, pickle ball court. playground and festival lawn. Traditions of Braselton has assembled some of the South's finest builders to offer a wide array of homes to fit a variety of styles, taste levels and budgets. This sprawling 1140-acre master-planned community presents homebuyers with everything from an expertly crafted spec home to an imaginatively designed custom home – with a mission to provide everyday luxury in a country club setting. Learn more at www.TraditionsofBraseltonHomes.com.