News & Events
Braselton Restaurants to Help Host The Best Gatherings!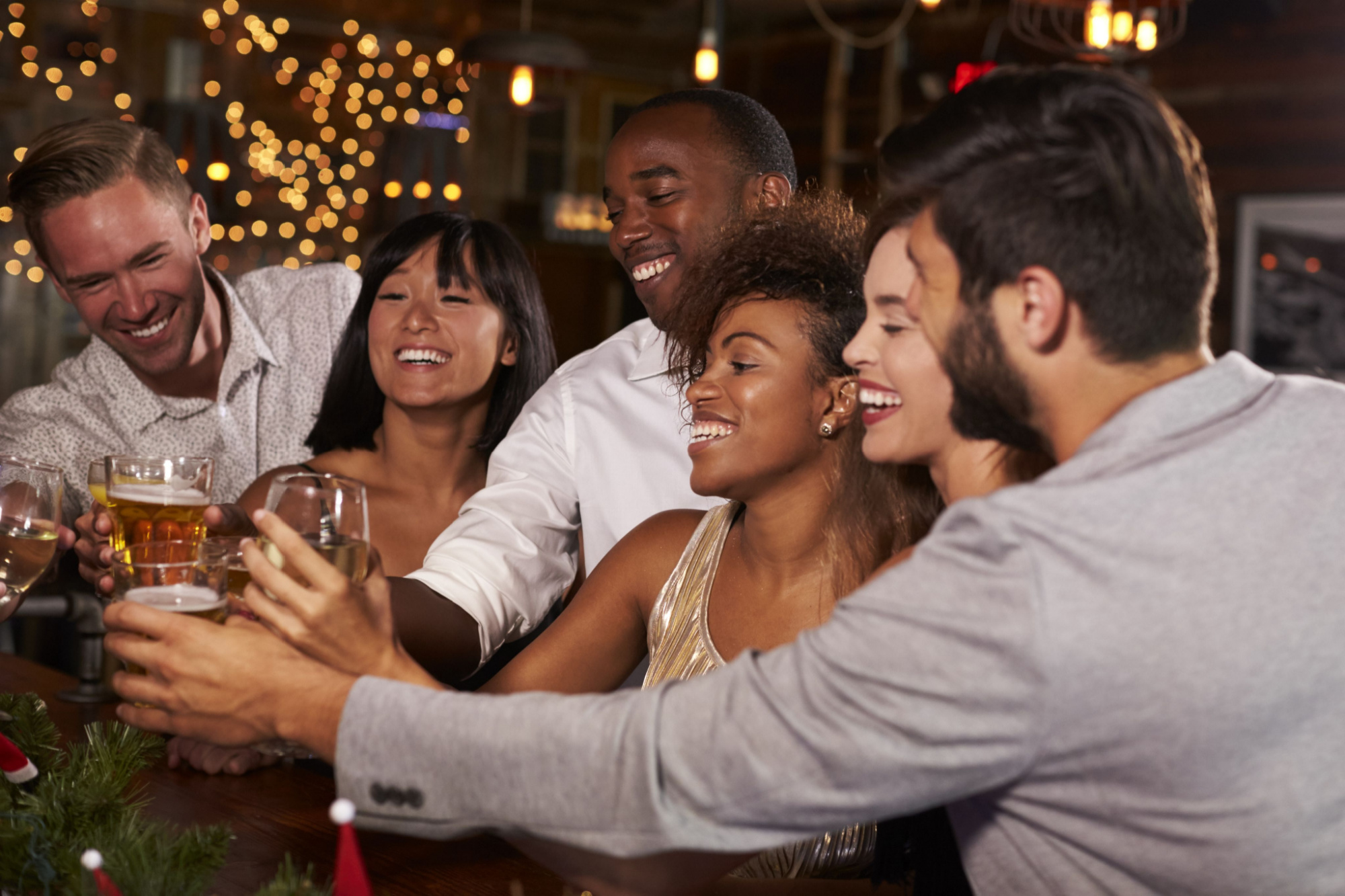 Traditions of Braselton puts you within arm's reach of a world of fantastic restaurants and dining options! If you're gearing up for your first holiday season here in Braselton, you and your guests are going to love this location so much more than ever before. For office parties, game-day get-togethers at home, and for the two biggest feasts of the whole year, these are our choices for dining during the holidays from Traditions of Braselton.
Private Events, Birthdays, and Anniversaries
Braselton's food scene has grown tremendously over the past decade, but since opening in 2015, Cotton Calf Kitchen has become a well-known classic in the area. If you haven't visited yet, why not book your next private party here? Be it a birthday, office party, or anniversary, it's a great way to warm up the season. A private room with 4 huge tables, A/V hookups for presentations and entertainment, and – of course – their signature white tablecloth service and delicious Contemporary American Steakhouse cuisine means that everyone will leave satisfied.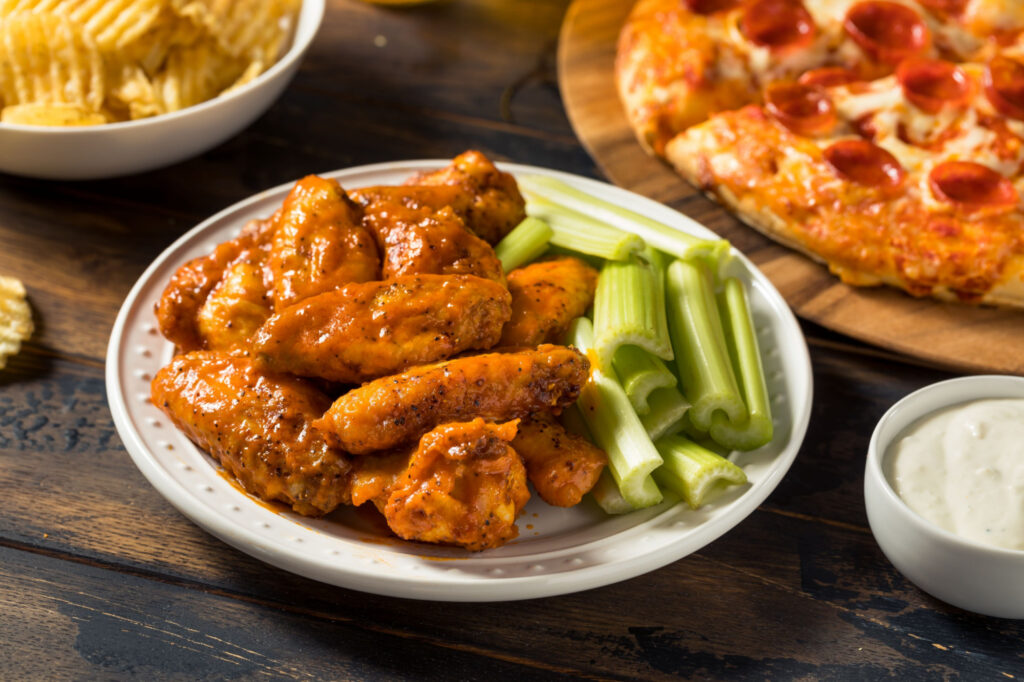 Two Game Day Favorites in One Trip
When it's time for the playoffs and a crowd has gathered in your new home, you're going to need only the best crowd-pleasing classics. Now, wings are pure game-day gold – but for some, the mess is too much to handle. For them, pizza is usually a safe go-to. The place in Braselton we recommend for either, is also the one place where you can get them both! Super Baked Pizza hand crafts their delicious pizzas, and smokes their incredible wings before baking them for a perfectly crispy texture. Whether your favorite sauce is tomato or Buffalo – this is the place to go for pleasing the whole crowd on game day.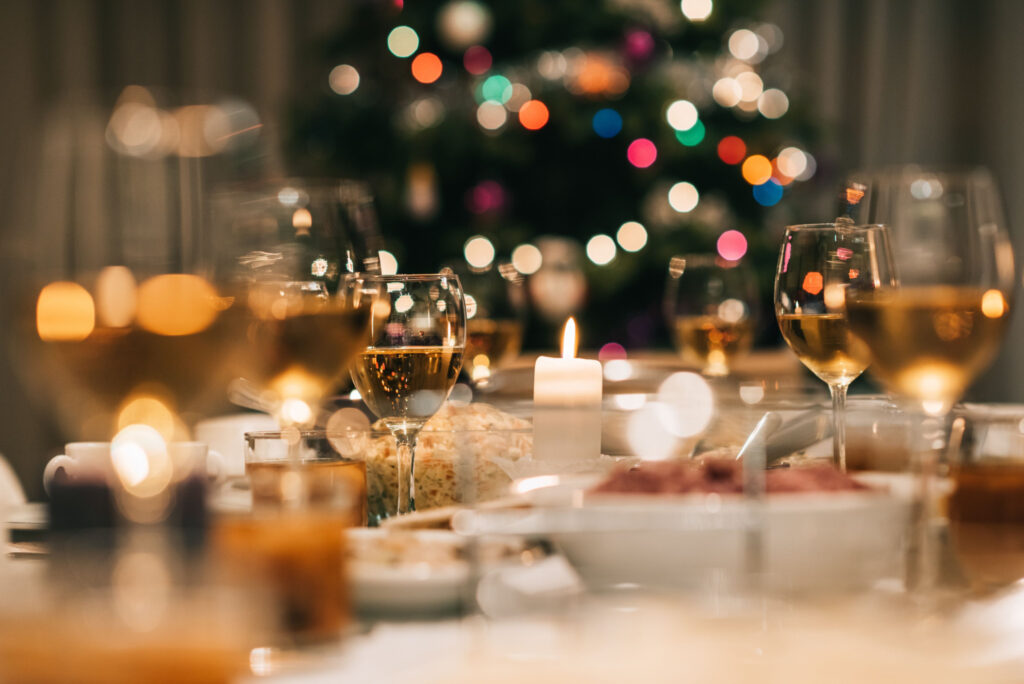 The Biggest Feast of the Year
No matter whether your family blows the roof off for Thanksgiving, or waits right up until Christmas to put on the biggest feast of the year, winery, spa, and well-renowned North Georgia destination Chateau Elan has you totally covered. Their Thanksgiving and Christmas buffets are legendary, and you're just minutes away from their renowned restaurants here in Traditions of Braselton! This year, the Thanksgiving menu includes all the classics like sweet potato casserole, dressing, and – yes, turkey with cranberry sauce, but you can also indulge in an endless array of decadent additions. Looking to have some prime rib? Load up the plate. King crab legs? It's your lucky day! Chicken and waffles?? All yours, with any fixings you can think of. Their Christmas feast is just as grand, with a slightly different selection of mains and sides, as well as some traditional yuletide desserts. There's no question, you can easily provide an unforgettable holiday meal that your entire family will talk about for years and years to come – with zero cleanup.
Making the Very Best of Every Season
And all of that is assuming that you would like a nice, easy break from cooking at home from a restaurant – but in a new home in Traditions of Braselton, that's less likely than you might think. The builders we work with pride themselves on creating exceptional new homes, whether they're luxurious multistory custom-built estates, or classic family homes and easy-living ranch plans. That means that your kitchen, gathering spaces, and dining room will be set up for ideal holiday gatherings of all kinds – and you'll wow your guests on every visit. Braselton, Georgia provides for an unforgettable holiday season – take the opportunity to find your new home here in Traditions of Braselton. Reach out to our discovery center to learn all about the neighborhood and schedule a tour!