News & Events
We've Got CLASS: Educational Options at Traditions of Braselton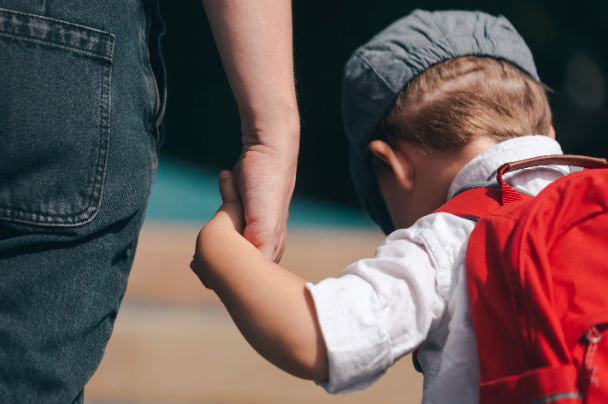 While most communities offer prospective new homebuyers access to an elementary, middle and high school through the local public school system, Traditions of Braselton is proud to provide our new neighbors with a number of options where education is concerned. School choice is as attractive to parents with school-age children as the rolling hills of the 18-hole golf course that borders our 1140-acre master-planned neighborhood, the quality of our resort-inspired amenities and the beauty of the homes that line our streetscapes. In addition to picking the paint colors and light fixtures in your new home, you'll have a chance to choose where your children go to school.
Jackson County School System 
When you move into Traditions of Braselton, your school-age children will have immediate access to the Jackson County School System, including Gum Springs Elementary, West Jackson Middle and Jackson County High Schools. Attaining an 8 out of 10 ranking from GreatSchools.org for test scores, both Gum Springs ES and West Jackson MS are clearly committed to providing a solid foundation to academic success for the students they serve. Jackson County High School – the home of the Panthers – boasts a shiny new 250,000-square-foot $69 million facility that first debuted during the 2021-2022 school year. In addition to that "new school smell", JCHS offers robust academic and athletic programs to the students it serves. The former JCHS facility is now the Empower College & Career Center – aka EmpowerC3 – designed to provide JCHS students with personalized pathways to higher education and career opportunities by partnering with local businesses and colleges.
Jefferson City Public Schools
According to PublicSchoolReview.com, Jefferson City School District has one of the highest concentrations of top ranked public schools in Georgia. Established in 1818, its latest accolades include the title of Best Public School System 2022 from readers of The Jackson Herald and The Braselton News. This award-winning system offers Traditions of Braselton residents access to four facilities – Jefferson Elementary School (PreK-2nd grades), Jefferson Academy (3rd-5th grades), Jefferson Middle School (6th-8th grades) and Jefferson High School (9th-12th grades). Unlike Jackson County School System, acceptance of enrollment is not automatic. Prospective new students must apply online, provide proof of residency documentation and complete a screening prior to acceptance into the program.
Private School Options
For parents who wish to explore private school possibilities near our community, there are several from which to choose. For a look at those closest to "home," there are two private schools within a 7-mile drive of Traditions…
Braselton Christian Academy
401 Zion Church Road
Braselton, Georgia 30517
www.braseltonchristianacademy.com   
Launched in 2009, Braselton Christian Academy offers a preschool and serves grades K-12. It offers a customized activity-based curriculum to fit the needs of the individual child and support their learning.  BCA educators are fully certified, lifelong learners and classrooms boast a low student-to-teacher ratio. BCA holds an accreditation from the Southern Association of Colleges and Schools (SACS) and excels at serving the needs of students who have processing disorders, dyslexia, and other learning challenges.
Jackson Trail Christian School
371 Hope Haven Rd
Jefferson, GA 30549
www.jacksontrailchristianschool.com  
Educating children from Jackson and surrounding counties since 1975, Jackson Trail Christian School serves students in Kindergarten through 8th grade. A member of the American Association of Christian Schools and Georgia Association of Christian Schools, JTCS boasts a 75-acre campus with library and gymnasium. With reasonable costs, high morals and academically sound curriculum, JTCS offers caring and qualified teachers in small classroom settings that are ideal for individualized attention.
To learn more about the schools that serve Traditions of Braselton and all the other lifestyle-enriching options our sprawling North Georgia community has to offer, we invite you to drop by the Discovery Center – located at 401 Delaperriere Loop in Jefferson. Our hours are Monday -Saturday 10:00 AM – 6:00 PM and Sunday 12:00 PM – 6:00 PM. We look forward to seeing you soon!