News & Events
Native Noshing - The NEW Braselton Brewing Company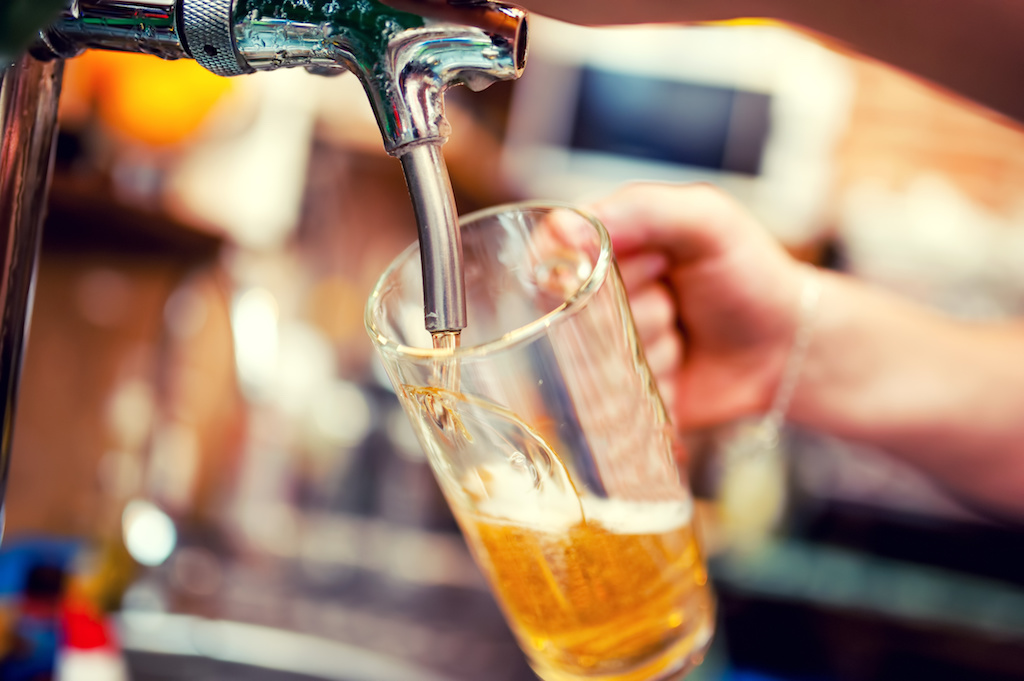 With the promise of Spring just around the corner, the thought of sitting on a patio with the sun on your shoulders and a cold craft beer in hand might prove more than a little appealing. Lager-loving residents of Traditions of Braselton along with our neighbors in Braselton, Jefferson, Hoschton and beyond have been delighted by the news that the ALL NEW Braselton Brewing Company is officially up and running.
Where Culinary Comfort Food and Local Brews Collide
Proving more than a local hangout, this self-proclaimed brewpub – located in Braselton's newly reimagined historic cotton gin at 9859 Davis Street – is also a charming eatery. Featuring the culinary "comfort food" creations of Chef Joel Fontaine, the menu at Braselton Brewing Company boasts items such as Soft Pretzel Bites with Beer Cheese, Fried Green Tomatoes with Pimento Cheese, an assortment of Burgers, Fried Cod Po' Boy, Beer Soaked Bratwurst, Dill Pickle-Brined Chicken Tenders, Deluxe House Mac 'n Cheese and so much more. To enhance its regular menu, BBC plays host to a weekly rotation of specials that include Brunch Sundays, Souper Mondays, Taco Tuesdays, Wings Wednesdays and Burger Thursdays. Of course, as the name might suggest, beer is at the heart of this delightful new establishment.
Braselton Brewing Company's Unique Brews
A number of the brewery's soon-to-be claims to fame are concoctions of their own imagining such as:
Derby Day IPA: An "easy hitter" IPA with citrus and floral notes that's 5.2% ABV (alcohol by volume).
Riley's Irish Red Ale: A classic Irish red ale with less focus on hops, this brew features toffee-like notes and 5% ABV.
Coco's Chocolate Stout: This dark, thick-bodied brew showcases a blend of roasted toffee and chocolate malts that packs a punch with 8% ABV.
Government Shutdown: Straw in color, this sweet but bold Belgian Tripel features hints of clove and banana at 7.1% AVV.
In addition to its own brews, Braselton Brewing Company will highlight beers from other craft breweries from time to time like Wild Heaven, Oconee Brewing Company and Akademia, just to name a few. Not limited to beer alone, BBC is also pleased to feature wines from local wineries, Three Sisters Vineyards and Frogtown Cellars – both located in nearby Dahlonega, Georgia.
A Destination for Good Brews and Local Entertainment
But wait… that's not all. Braselton Brewing Company prides itself in being pet-friendly. Dogs are allowed on the outdoor patio – which seats up to 40 guests. The brewpub has also set its sights on becoming part of the North Metro Atlanta music scene. Local artists are encouraged to contact BBC to express interest in playing a live set. Music lovers will want to become fans of the eatery's Facebook and/or Instagram to stay up to date on the calendar of events. And SPEAKING of events, BBC offers rental opportunities of its mezzanine area or entire facility – with a number of catering and beverage options for your guests.
To learn more about Braselton Brewing Company, situated a convenient 5 miles from Traditions of Braselton, please visit www.braseltonbrewing.com. Hours of operation are Sunday: 11:30am – 8:00pm; Monday: 4:00pm – 9:00pm; Tuesday, Wednesday and Thursday: 11:00am – 9:00pm; and Friday and Saturday: 11:00am – 11:00pm.
If you're considering becoming a homeowner at Traditions of Braselton, you might want to add a stop in to Braselton Brewing Company following your visit to the community to get a sense of the local flavor! CHEERS!