News & Events
Nine Nearby Jolly Old Odysseys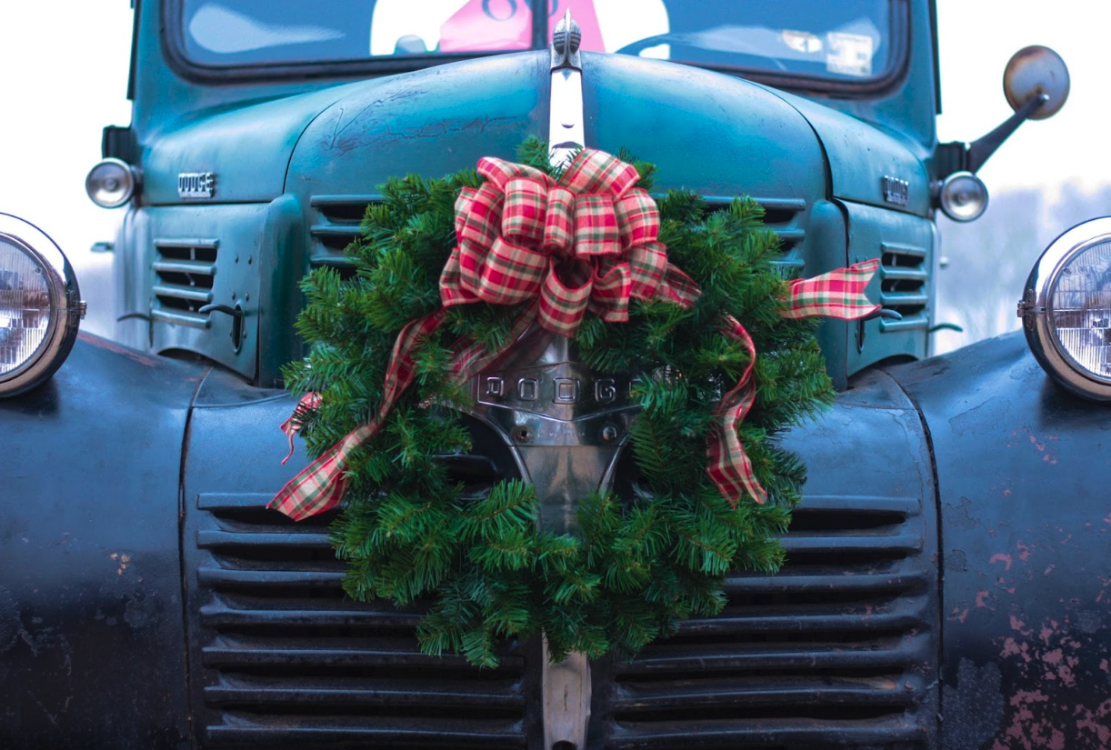 Got a Hankering for the Holidays? You Can Really Ramp Up the Seasonal Spirit at These Local Events and Destinations
As the streetscapes of Traditions of Braselton become filled with holiday lights over the weeks to come, memories of holidays from our youth will undoubtedly begin to dance like visions of sugarplums in our heads. While we will have our fair share of seasonal celebrations and Christmas parties throughout the neighborhood, if you're a sucker for Santa, a maniac for mistletoe or a devotee to decking the halls, you might want to add this list of "jolly old odysseys" to your calendar. So… fire up the family truckster, put the pedal to the metal and make some new holiday memories with your friends and family members.
Jefferson Holiday Market – November 4-6
If holiday shopping is like an Olympic sport for you and you like to knock items off your wish list early, you'll want to add a stop to the Jefferson Holiday Market to your schedule. Hosted at the Jefferson Civic Center, this one-stop holiday shopping event will feature handmade crafts and jewelry, antiques, art, candles, specialty gifts, and much more from over 65 vendors under one roof! It all kicks off with a dessert and cider reception on Friday from 7-10 p.m., followed by two full days of shopping on Saturday from 9 a.m.-5 p.m. and Sunday from noon-4 p.m. Admission ranges from $2 to $5.
Lace Your Skates for the Sugar Hill Ice Rink – Opening November 10
The same size rink as the one found at NYC's famed Rockefeller Center, The Ice Rink at Sugar Hill promises loads of fun for beginners and seasoned skaters alike. Full concessions, skate helmets, skate trainers and skate rentals are all available. General admission – with skate rental – is available for $14/person or $12/kids eight and under.
Town of Braselton 2022 Holiday Parade and Festival – November 19
This all-day event kicks off at 10 a.m. with a Holiday Marketplace on the Town Green, followed by a parade through town and live music throughout the day, culminating in the lighting of the Christmas tree and the arrival of the Old Elf himself… SANTA! Learn more at www.ExploreBraselton.com.
Get Your "License to Chill" at Margaritaville's Snow Island – Opening in November
While Lake Lanier may be a regular stop for you during the Spring and Summer, if you haven't discovered the fun in store on its shores during the holiday season, you're missing out! You can while away an entire day on the tubing hills, ice skating rink, carnival rides and snow play areas inside Margaritaville at Lanier Islands. Once the sun goes down, be sure to snag a photo with Santa Claus and discover the Lakeside Lights Spectacular – a walking tour of holiday lights set to Christmas classics. Stay tuned for updates at LanierIslands.com!
Snag Your Live Tree at Cooper's Tree Farm – Opening in November
Typically open to the public in mid- to late-November, this family-owned farm has been providing beautiful fresh Fraser fir, Leyland cypress and Carolina sapphires to families throughout Northeast Georgia for more than 40 years. Located at 5577 Winder Highway in Braselton, they also provide wreaths, table arrangements and decorative greenery. Look them up on Facebook to learn more!
Star Light Star Bright Christmas Parade in Downtown Watkinsville – December 4
If you didn't get your fill of holiday parades during Braselton's annual event, you might want to make the 25-mile trek to Downtown Watkinsville for their rendition. It also features a holiday market from 1-6 p.m., a Christmas parade at 4 p.m. and a tree lighting at 6 p.m. This year's theme is "It's a Wonderful Life" – very fitting for such a charming small town.
Rock Around the Christmas Tree with Trans-Siberian Orchestra at Gas South Arena – December 11
The sounds of the season will fill the Gas South Arena during two shows – 2 p.m. and 7 p.m. – of Trans-Siberian Orchestra's "Ghosts of Christmas Eve: The Best of TSO" tour. Since their launch in 1996, TSO has sold more than 10M concert tickets and over 10M albums. Providing a rocking twist on the classics, TSO replaces the traditional violin and harpsichord of old with an electric guitar, keyboard and drum kit that will get you fired up to FaLaLaLaLa!!
Holiday Lights Trolley Tours – December 11-30
Talk about a magical mystery tour! Hop aboard the Braselton Trolley for a 1.5-hour tour of lights around town. Seats are limited and tickets are expected to go quickly. Be among the first "in line" online at ExploreBraselton.com when sales open November 1 at 8 a.m. Group tours are also available for groups of up to 25 guests.
Catch a Performance of the Nutcracker at The Classic Center in Athens – December 18-19
A beautiful ballet that has brought the holidays to life for countless audiences for 130 years, it pairs the music of Tchaikovsky with a fairytale that chronicles a young girl's journey through a fantastic world of mice, toy soldiers, fairies and more. As an added plus, The Nutcracker will be performed by the State Ballet Theatre of Ukraine.
While you're in the area, be sure to pop by the Traditions of Braselton Discovery Center to learn what's new in our community – from builder specials and move-in ready opportunities to homes that will be hitting the market very soon! We're located at 401 Delaperriere Loop in Jefferson. Our hours are Monday -Saturday 10:00 AM – 6:00 PM and Sunday 1:00 PM – 6:00 PM. We look forward to seeing you soon! If you come by the neighborhood before or after our office hours and have questions, be sure to give us a call at 706-664-2830.
From all of us here at the Traditions of Braselton Discovery Center, we wish you and yours a Happy Thanksgiving, a Happy Holiday Season and a Happy New Year!
KB 11/1/22