News & Events
Creating an Outdoor Oasis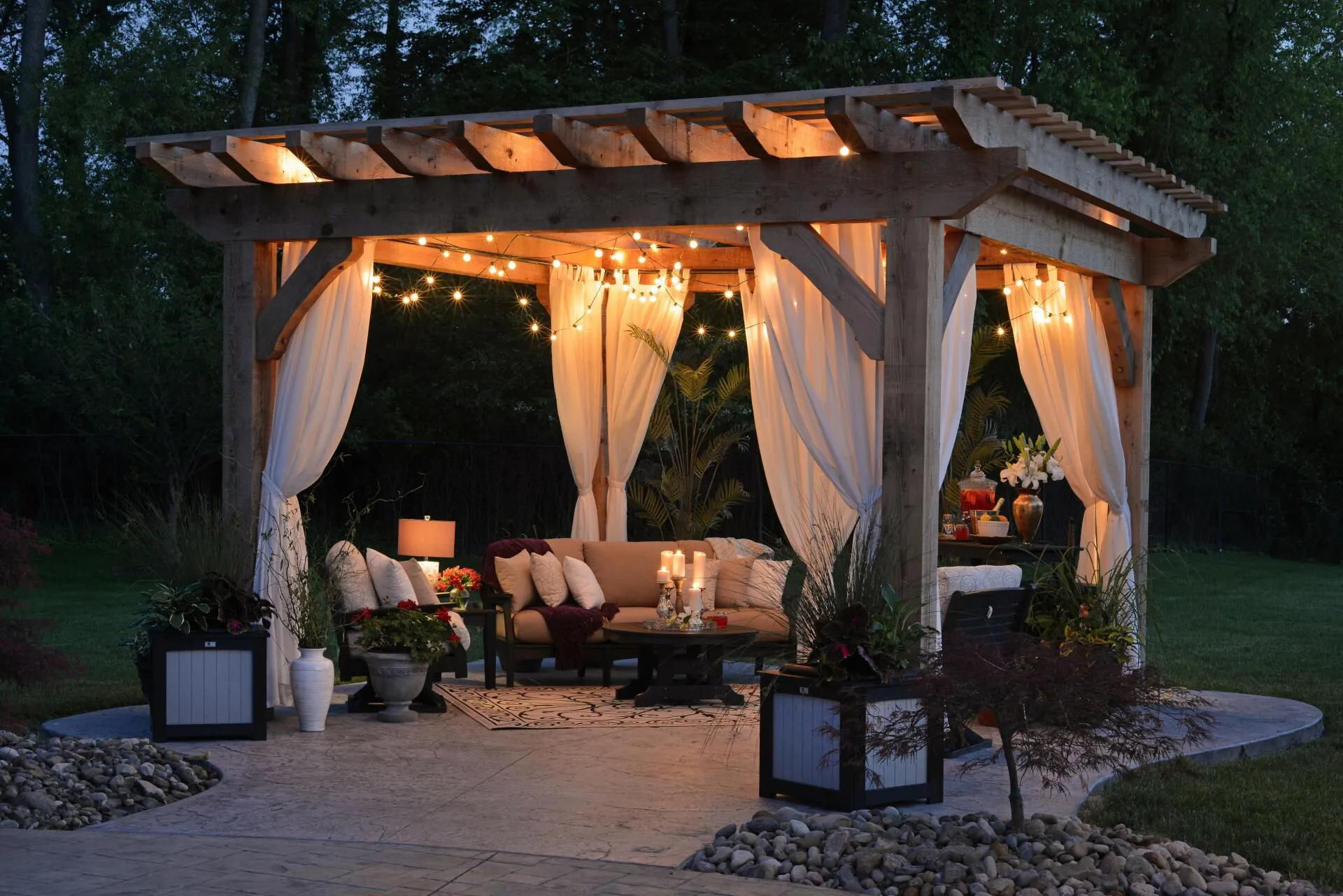 Do you dream of fostering lifelong friendships and hosting countless backyard BBQs with new neighbors? With an intentional focus on outdoor living spaces, the hand-selected builders who have a presence at Traditions of Braselton know how to take advantage of the scenic setting where our 1140-acre master-planned development is based. From a sprawling back deck that spans the length of one of our golf course view custom homes to a patio overlooking the lushly wooded backyard behind one of our production homes, you are afforded a beautiful blank canvas in which to create an outdoor living space that is every bit as inviting as your Traditions of Braselton home's interior. Make the move to our stunning North Georgia community and let this season of fireflies inspire the creation of an environment that sets the mood for many years of memory-making. Here are a few terrific tips to help you get started…
What is Your Motivation?
Your "why" will determine the design of your new outdoor oasis.
Are you an amateur chef who loves to cook and envisions good old-fashioned grill-outs? Make an outdoor kitchen the main focal point, possibly with a bar and several seats to accommodate guests so you can hold court while prepping a fabulous meal. An elegantly set dining table with plenty of cozy chairs is a wonderful addition to that vision – where guests can enjoy the meal and lively conversation.
Do you have kids and love to host entire families at gatherings? A fantastic playset – augmented by several outdoor games – with a cozy sectional set away from the "action" for the parents to enjoy some much-needed adult time may be the ideal answer for you.
Are you a major sports fan who loves to host at-home tailgate parties? A covered porch with an outdoor hearth that boasts wiring for a flatscreen TV is definitely the move. Make sure you have a similar setup to a living room with loads of comfy seating paired with a cocktail table and side tables where guests can rest their drinks. And have a place where you can set up a buffet of crowd-pleasing tailgate food.
Are you a hopeless romantic who loves stargazing and swapping stories with friends? A pergola hung with party lights and outdoor curtains has all the makings of an open-air version of the "drawing room" where everyone can gather for a nightcap.
Set a Mood with Food and More
Design your menu to fit the space and occasion – BBQ, burgers, and hot dogs are crowd-pleasing classics for family and casual gatherings, while potluck tapas may be ideal for cocktails under the stars. The sky's the limit if you're an aspiring chef. A Bluetooth speaker and playlist can also go a long way in setting a mood. Shuffle up some fun beach music if you're going for a tropical theme. If you're preparing an Italian feast, anything from Frank Sinatra to Luciano Pavarotti will greatly augment the atmosphere. Once the sun goes down, outdoor lighting – whether permanent or mobile – can further enhance the scene you're endeavoring to create by adding a touch of magic and whimsy.
Don't forget the little things, like throw blankets on a cool night, water guns and a big bucket of water on a hot day, marshmallows and skewers when you plan to light a fire in the firepit or hearth, flashlights for impromptu games of flashlight tag, cornhole set and bean bags for a little friendly competition, and food-and-kid-safe bug spray when the mosquitos are biting. Whether a full-blown professionally designed landscape package or some lovingly crafted container gardens set about, lean into the power of plants to further enhance the setting you're trying to create. The neighboring town of Braselton offers several nearby nurseries to help you – including Ferngully Garden and Gifts, Chestnut Mountain Landscape Supply, and Outdoor Environments.
Are you ready to find a home with the ideal interior and exterior spaces to fit your vision? Be sure to stop by the Discover Center the next time you're at Traditions of Braselton, and we'll point you in the direction of our quick move-in homes, available home sites, and builders who can bring your vision to life. We're located at 401 Delaperriere Loop in Jefferson, and our hours of operation are Monday – Saturday: 10 am – 6 pm, and Sunday: 1 pm – 6 pm. Questions? We invite you to call us at 706-664-2830 or fill out our online contact form. To stay up-to-date on the latest Traditions of Braselton news, be sure to follow us on our Facebook and Instagram pages!