News & Events
Enjoy a Day in the Park In and Around Traditions of Braselton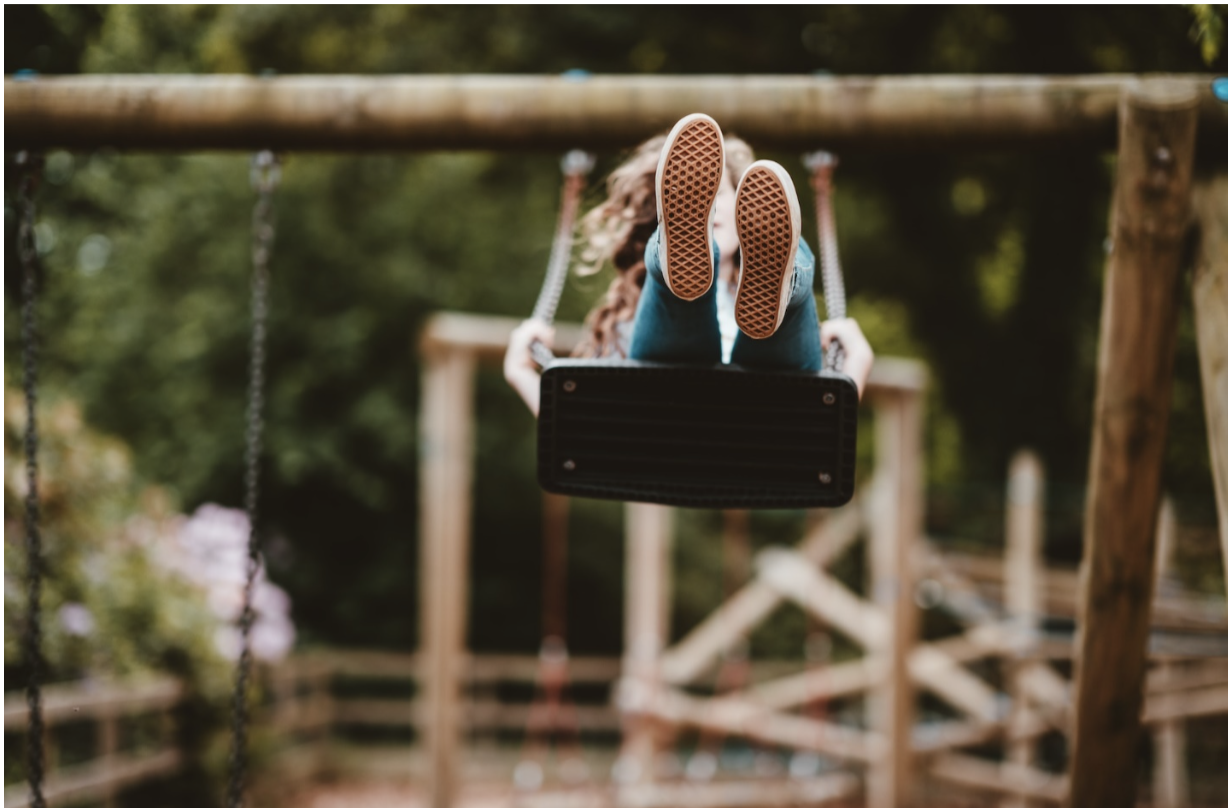 July is National Park and Recreation Month! Designed to celebrate everything from city and county to state and national parks, it's an excellent opportunity to explore the recreational destinations near you. Whether you already live in Traditions of Braselton or you're considering becoming one of our neighbors, we wanted to celebrate this auspicious occasion with a sampling of the great parks in our area. Get ready to go outside and play!
Parks within a 12-minute drive of Traditions…
Sells Mill Park – One of the closest parks to the community, this excellent recreational destination surrounds a historic mill that ground corn and grains until the 1990s. Poised along the banks of Indian Creek, this scenic park features shoals for sunning, a network of walking trails, a covered pavilion, and a playground. It is located at 8783 Jackson Trail Road in Hoschton.
Braselton Park – Located in the heart of Historic Downtown Braselton at 126 Harrison Street, this local park has a playground, splash pad, tennis courts, and a pavilion. It often plays host to terrific community events. West Jackson Park – Batter UP! Situated at 374 Cabin Drive in Hoschton, this active park is home to four lighted baseball/softball fields, one t-ball field, batting cages, a concession area, two covered pavilions with picnic tables, a playground, and a paved walking trail.
Thompson Mill Forest – This Georgia State Arboretum – located at 1740 New Liberty Church Road in Braselton – showcases 330 acres with a granite outcropping, a series of trails, and the seven-acre Evan Thompson Thornton Memorial Garden. Hoschton Recreation Park – Located at 4727 Hwy 53 in Hoschton, this park showcases a multi-use field for soccer or football, a baseball/softball field, a large pavilion with picnic tables, exercise stations, playground, and a paved walking track.
Parks within a 25-minute drive of Traditions…
Jefferson City Park – Just 14 minutes from the community, this park – located at 1217 Bryanwood Dr, Jefferson – features a clubhouse, greenspace, walking trail, playground, and expansive pond.
Mulberry Riverwalk – Incorporating 100 miles of gorgeous greenspace that can be enjoyed along its more than two miles of trails, Mulberry Riverwalk showcases a waterfall, a historically inspired bridge, and a granite monument that marks the spot where Braselton's four counties converge, including Gwinnett, Hall, Barrow, and Jackson. You'll find the trailhead at 940 New Liberty Church Road.
Fort Yargo State Park – Located at 210 South Broad Street in Winder, this 1,816-acre state park radiates out from a 1792 log fort built by settlers for protection against Creek and Cherokee Indians. A 260-acre lake offers a large swimming beach, fishing, and boat ramps. There are also 20.5 miles of trails for mountain bikers and hikers, a wooded disc golf course, campgrounds equipped with campsites and yurts, and playgrounds. The park occasionally plays host to historical reenactments.
Jug Tavern Park – Poised at the heart of Winder at 139 E Athens Street, this 2.8-acre city park features an amphitheater for live music performances, a large greenspace, a paved walking trail, and a pavilion with picnic tables. Pine Shore Park – Located at 452 N 5th Avenue in Winder, this charming little park features a playground, open green spaces, and a level paved walking trail for peaceful strolls.
Victor-Lord Dog Park – A terrific destination for couples and families with four-legged friends, this dog park at 175 Second St. in Winder is split into two fenced sections – one for dogs under 40 lbs. and the other for dogs over 40 lbs. Water fountains, waste bags, and waste receptacles are available.
The Park-Like Atmosphere and Amenities at Traditions of Braselton
Of course, if you live in Traditions of Braselton, you never need to travel far in search of fun! Situated at the edge of the 18-hole Traditions Golf & Country Club, both social and golf memberships are available to Traditions residents. As part of your HOA dues, you are granted access to our junior Olympic-sized pool with waterslide and splash pad, our newly expanded tennis and pickleball courts, our 24-7 fitness center inside the Owner's Clubhouse, and more. You can also enjoy regular hikes throughout our 1140-acre master-planned community. We've taken extraordinary measures to create a picturesque and parklike atmosphere at Traditions of Braselton.
Experience all that Traditions of Braselton has to offer! We invite you to visit the Discovery Center at 401 Delaperriere Loop in Jefferson. We'll happily connect you with a great builder, show you the available home sites, and introduce you to our resort-inspired amenity package. We are open Monday – Saturday from 10 am – 6 pm and Sunday from 1 pm – 6 pm. If you have any questions before your visit, please don't hesitate to call us at 706-664-2830. You can also search available homes on our website at www.TraditionsofBraseltonHomes.com!