News & Events
Four Ways to Put the Happy in your Halloween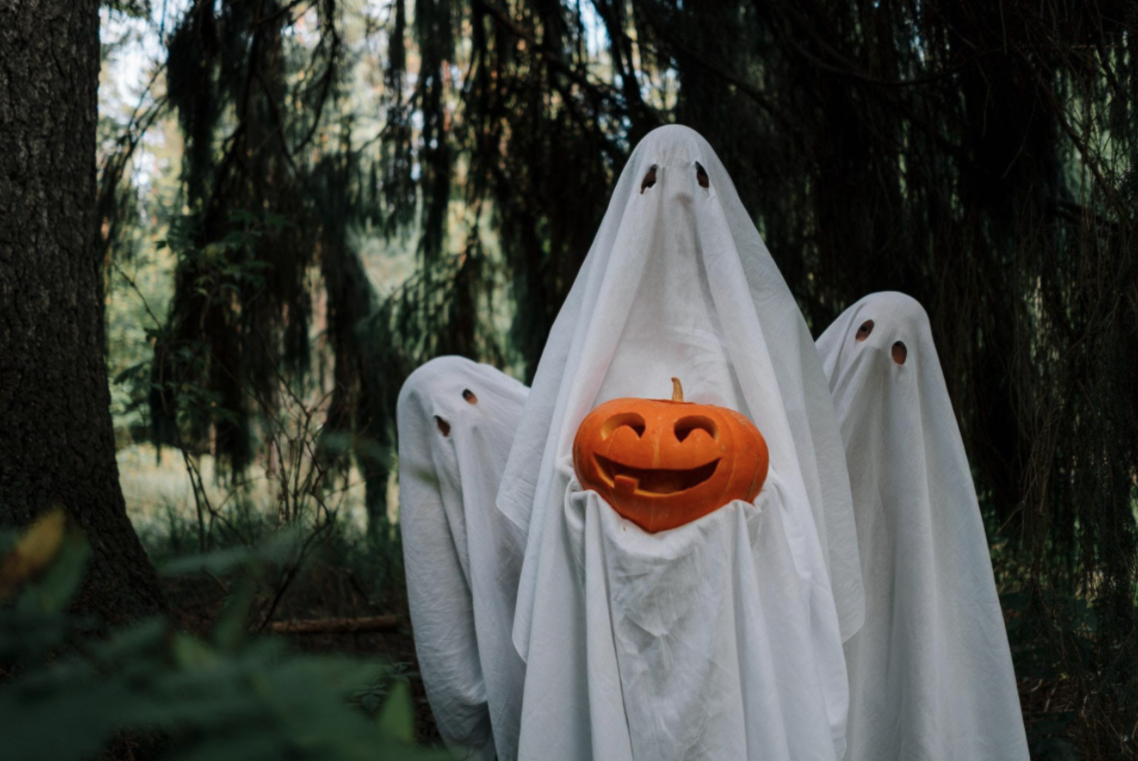 With fall well underway and Halloween right around the corner, so begins the start of the holiday season when dozens of special memories will be made. Halloween marks the perfect jumping-off point – offering a whole harvest of ways to celebrate the season while creating experiences your family members will remember for years to come. Taking the emphasis off the "tricks" that come with trick-or-treat and minimizing the "horror" that some associate with All Hallows Eve, we offer these four ways to put the happy in YOUR Halloween…
Pick (and Carve) the Perfect Pumpkin: We highly recommend you source your pumpkins locally from one of the amazing farms, farmers' markets or pumpkin patches that surround Traditions of Braselton. No luck there? You might find the perfect carving pumpkin at Publix right down the road. To pick the perfect pumpkin for this year's Jack-O-Lantern, look for one that is visually appealing to you and then hold it up to your ear. Much as you would for a cantaloupe or watermelon, give it a light thump. You want to hear a hollow sound. You also want to look for a green stem and serve it from stem to stern looking for blemishes that could shorten the "life" of your pumpkin or might indicate bug infestation. Pinterest is filled to overflowing with great pumpkin carving concepts, but you'll want to make sure you have the right tools to get the job done – a knife for cutting an opening around the stem (or – for an unconventional approach – on the bottom), a scoop for removing pulp and seeds, a marker for creating your Jack-O-Lantern blueprint on the face of the pumpkin and a fine carving saw to create your masterpiece. Don't forget a newspaper to protect your table or kitchen island and a trash bag to hold your discards.

Make it a Family Affair: Like the Muensters, the Addams Family, and the Sanderson Sisters, Halloween is the perfect time for families to share experiences. From hosting a Jack-O-Lantern design contest and enjoying the fruits of your labors by roasting pumpkin seeds to decorating the house and dressing in themed costumes that involve every member of your brood, the season is ripe for creating family traditions that you can enjoy year after year. Need a little inspiration? Some great family costume ideas include circus performers, a crew of clowns, The Incredibles, The Wizard of Oz, Toy Story, superheroes, or pirates – just to name a few. And let's not forget endless opportunities to snuggle under blankets on the couch with a bucket of popcorn to watch family-favorite Halloween movies like Beetlejuice, Ghostbusters, Hocus Pocus, The Nightmare Before Christmas, and more!

Emphasize the FUN Over Fright: For some, Halloween is all about scary monsters, spooky ghost stories, slasher films, and haunted houses. While all that might define FUN for many, it doesn't have to be the case for families with young children. For them, you can foster a lifelong love of the spooky season by placing an emphasis on fun Halloween crafts, games, recipes, and destinations. Buford Corn Maze – less than 20 miles from Traditions of Braselton – excels at making Halloween fun with hay rides, pony rides, Kids CORNer, farm animal viewing, pumpkin patch and slightly scary Haunted Forest. Want to stick closer to home? The internet provides a bounty of great ideas for crafts, games and recipes you can explore together from the comfort of your kitchen or play room. If fright is a favorite aspect of Halloween for you personally, you can introduce it in small doses as your kids get older until they let you know they're ready to brave a local haunted house. Maybe one day, they'll share your fondness for all the fearful aspects of the holiday.

Keep Your Boys and Ghouls Safe: According to the Journal of the American Medical Association and more than four decades worth of data, pedestrian fatalities are 43% higher on Halloween than on any other day.  If your kids are old enough to venture out on their own, make sure they are visible to drivers. Opt for bright colors, but if their costume is dark, you might want to add a reflector or reflective tape to the front and back. Remind them to look both ways when they cross the street. Although it's called "trick-or-treating," make sure they know that vandalism is unacceptable. If you have a teenager who is old enough to drive, remind them to use extra caution when driving – particularly in the neighborhood on Halloween. For little ones who tend to get excited about running from one house to the next, it might be wise to have a conversation before you head out to let them know that you will need to hold their hand as you make your way through the neighborhood.

In our humble opinion, you haven't truly experienced Halloween until you've experienced a Traditions of Braselton Halloween. Our streets are filled with happy families – whether traveling on foot or in their golf carts – as they make their way past festively decorated homes handing out candy. To learn more about becoming a new neighbor at Traditions of Braselton, be sure to visit our website at www.TraditionsofBraseltonHomes.com and drop by our Discovery Center – located at at 401 Delaperriere Loop in Jefferson. Our hours are Monday -Saturday 10:00 AM – 6:00 PM and Sunday 12:00 PM – 6:00 PM. We look forward to seeing you soon!