News & Events
10 Tips for a Harmonious Holiday Season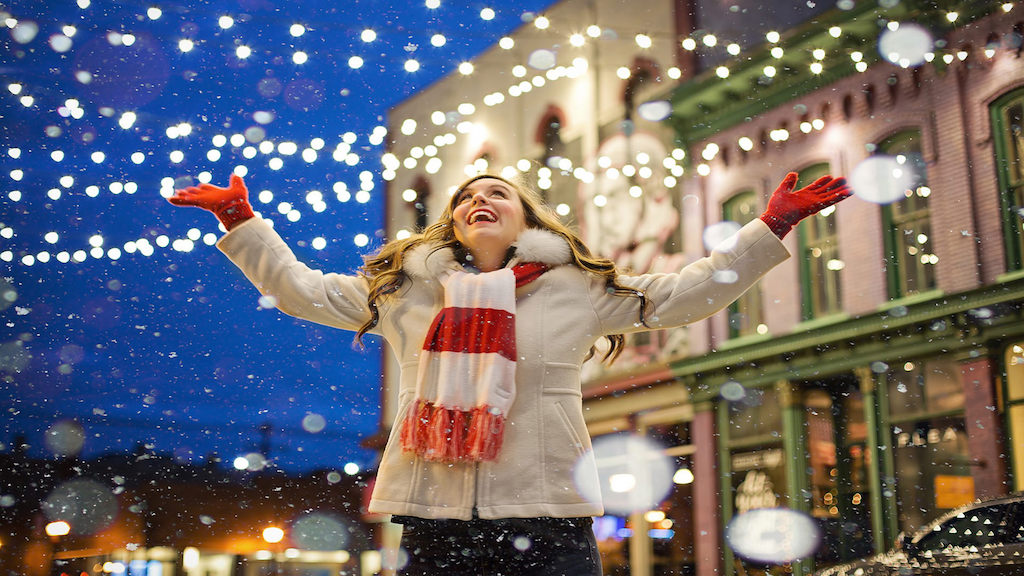 Here in the South, we're all about harmony and hospitality. Our way of life is characterized by taking deep root in our community and building strong relationships with those around us. Sometimes during the holiday season, it's easy to get caught up in the hustle and bustle and lose sight of common courtesy. In order to help you keep the "happy" in your holiday season, we've compiled a list of 10 tips for a harmonious holiday season.
1) Be Proactive and Plan Ahead
As much as you are able, plan ahead for everything from shopping and holiday card writing to cooking and cleaning for guests. Map key dates out on your calendar in the days leading up to your houseguests' arrival, including the last day to ship gifts to loved ones who won't be with you on the big day.
2) Communicate Expectations
Many families are made up of individuals with differing opinions. Unless you want a political debate on your hands over the holiday feast, it's a good idea to inform your guests which topics are off limits. Chances are, they will observe the wishes of their gracious host/hostess without being offended. There's no shame in letting guests and family members know that your Christmas wish is a harmonious holiday season.
3) Shop with the Recipient in Mind
You may be the most creative gift giver in the world, but unless you want pouty people seated around your Christmas tree, consider what it is they might want most to receive – even if it's practical and boring or doesn't align with your personal taste. Instead of it being "better to give than to receive," try to ensure that it's truly awesome to receive a gift from you.
4) Plan Your Meals Around Guests' Likes
Just as you plan your gift-giving around your guests' likes, try to plan your meals around their enjoyment as well. Although it's impossible to please everyone all the time, by selecting crowd-pleasing menu items that you know the majority of your guests will love, you'll be setting the tone for the rest of your time together. While it's fun to impress people with your culinary skills, try to combine your talents with their tastes. And with a beautiful kitchen and inviting dining room designed by one of Traditions of Braselton's talented builders as your backdrop, you've already set the stage for a memorable meal.
5) View a Stay at Your House from the Guests' Perspective
From a dedicated parking space outside your home to a cozy guest room or a tranquil guest bathroom, this is an oft-overlooked but relatively simple way to let your guests know you're happy they've come to stay. Consider what makes your own stay special – whether at another person's home or a five-star hotel, and try to incorporate these elements into your own home. Include snacks, bottled waters, and extra blankets in their room, as well as all of the toiletries and fluffy towels they might need in the bathroom. Find ways to make their stay extra special and exceed their expectations.
6) Make it an Eventful Stay
Cabin fever can be the enemy to a harmonious holiday season. Plan outings that will enhance your guests' stay and help keep the peace. As a resident of Traditions of Braselton, your group could easily catch a movie at Regal Cinemas Hamilton Mill, skate The Rink at Mall of Georgia, do a little last-minute shopping at the Tanger Outlets in Commerce, explore the winery at Chateau Elan and make the drive to Lanier Islands for the Magical Nights of Lights and License to Chill Snow Adventure. To take their stay to the next level, place an agenda in their room to let them know what you have planned from one moment and one day to the next.
7) Designate Spaces for Much-Needed Me Time
Occasionally, you and your houseguests will need a break from one another. Make your guests feel at home and let them know they are welcome to play video games in the media room, put puzzles together in the breakfast room, read a book in the study, watch TV in the family room or just take it easy in their own guest room. If you decided to create an agenda for their stay, you may want to indicate when they can enjoy their time their way.
8) Let Someone Else Handle the Cooking and Cleaning
Instead of doing all of the cooking and cleaning yourself, plan to take your group out for dinner or order in. Braselton is packed with great places to eat, including Cotton Calf Kitchen, Local Station, Laguna Mexican Grill, Ninja Steak & Sushi and more. You can also order take out to enjoy at home from Stonewalls BBQ, Tea Garden, Sliced, and a variety of casual restaurants.
9) Set a Realistic Budget and Stick to It
According to the American Psychological Association, an estimated 71% of adults list money as a major stress factor. Between gifts, food, and outings, the holidays can get pricey pretty quickly. Try your best to forecast the expenses associated with the gifts you plan to purchase, food you plan to buy, and outings you plan to attend so there are fewer last-minute surprises that might threaten the harmony you seek and place unneeded stress on you leading into the New Year.
10) Embrace the Imperfections
Despite your very best efforts, not everything will go according to plan this holiday season. Gifts you ordered online might not make it in time, there may be some unwelcome tension between family members, and you just might burn something during your big holiday feast. However, if you enter into the season with a healthy attitude and knowledge that you can't control everything, you can consider these mishaps simply a part of your holiday memory-making. Something to laugh about in years to come.
Cherish this Holiday Season with Your Loved Ones
From the seamless unity between the scenic beauty of our surroundings and the stunning magnificence of our homes to the balance of our resort-style amenities, harmony plays a major role in our unique lifestyle experience at Traditions of Braselton. To learn more about our distinctive master-planned community, contact us today. From all of us at Traditions of Braselton Realty, we wish you and yours a happy and harmonious holiday season!