News & Events
Chateau Elan Offers Three Ways to Ring in the New Year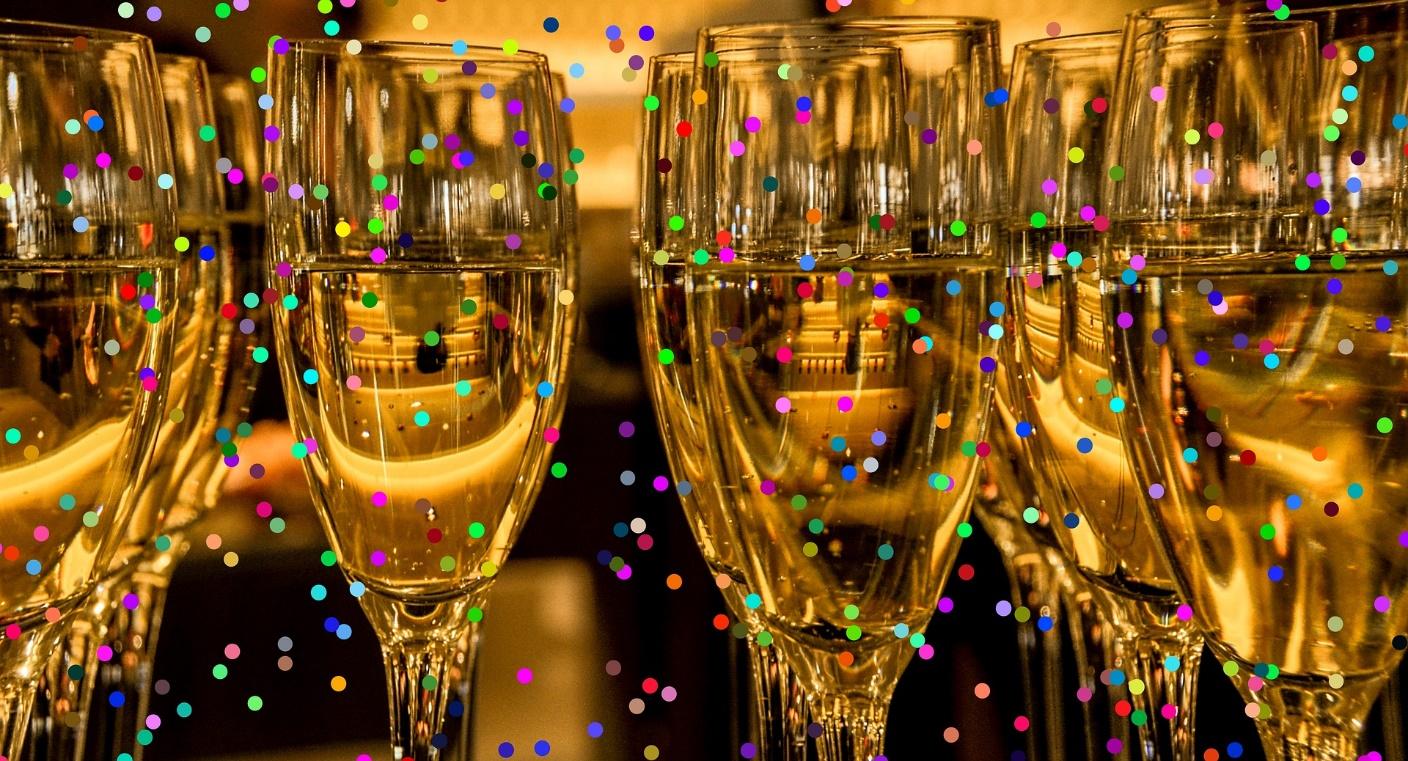 Listed among the MANY perks to living at Traditions of Braselton is its proximity to the world-class resort and winery, Chateau Elan. This is particularly true on New Year's Eve when this distinctive destination offers not just one but THREE ways to ring in the New Year in style. The best part is, all three packages include overnight accommodations, so instead of calling an Uber or Lyft driver to pick you up after the clock strikes midnight, you can head up to your room for a romantic staycation close to home.
If you haven't yet made the move to Traditions of Braselton, but it's on your short list of communities to consider, local events like New Year's Eve at Chateau Elan is a terrific way to get a true taste of what life might be like if you lived here. Whether you're a current or future happy resident of Traditions of Braselton, here's a breakdown of Chateau Elan packages from which you can choose for your New Year's Eve countdown.
THREE….
New Year's Eve Celebration at the Winery: This terrific package includes accommodations at Hampton Inn on the property with views of the vineyards, a party in the winery with open bar and DJ from 7:30 p.m. to 12:30 a.m., three-course dinner with wine service, party favors and champagne toast at midnight. The delectable dinner menu features Classic Caesar Salad, a Main Course of Braised Short Rib, Gorgonzola Blue Grits, Almond Haricot Verts & Coco nib Demi, and for Dessert a Chocolate Trilogy Cake with fresh berries and raspberry coulis. To make the night extra sweet, Chocolate Dipped strawberries will be served at Midnight along with champagne.
TWO…
Romantic New Year's Eve at the Spa: For a more intimate celebration, this package includes overnight accommodations in a Spa Suite, 50-minute massage or facial, champagne and rose petal turn-down in room, wine reception with hors d'oeuvres, intimate 3-course dinner, and New Year's Day breakfast for two at Fleur de Lis. The dinner menu consists of a 1st Course of Jerusalem Artichoke Bisque, Foraged Mushroom, Shaved Truffle; a 2nd Course of Tempura East Coast Oyster, Beetroot Three Ways, Baby Basil, Lemon Emulsion; and a 3rd Course of Pan Roasted Filet, Fondant Potatoes, Red Wine Demi, Gorgonzola Mousse, Charred Broccolini, ending with a Dessert Course of Chocolate and Pistachio Tart with Raspberry Emulsion and Salted Caramel.
ONE…
The All the Glitters Gala at the Inn: For a classically elegant New Year's Eve celebration, this package includes overnight accommodations for two in the Inn, welcome cocktail reception with hors d'oeuvres, open bar, four-course sit down dinner at Versailles, party favors and champagne toast at midnight and live music from Rupert's Orchestra. The decadent dinner menu includes Roasted Duck & Wild Mushroom Polenta with Red Pepper Marinara, Goat Cheese Crumbles and Fresh Basil for the Appetizer; Mixed Greens & Arugula Salad with Blue Berries, Strawberries, Watermelon Radish and Balsamic Dressing as the Salad Course; a Duo Entrée of Braised Beef Short Rib & Herb Crusted Atlantic Salmon & Roasted Tomato Coulis with Olive Oil Brocollini, Baby Carrot, and Merlot Demi as the Main Course; and Chocolate Composition with Champagne Pate de Fruit for Dessert. Vegan options are available upon request. The celebration continues the following morning with a sumptuous New Year's Day buffet.
From all of us at Traditions of Braselton Realty, we wish you and yours the very best in 2019 and beyond! If you don't already call Traditions of Braselton "home," we hope to call YOU "neighbor" in the New Year! Learn more about our sprawling 1140-acre master-planned, amenity-rich community at www.traditionsofbraseltonrealty.com.