News & Events
Heart Health Hits Home at Traditions of Braselton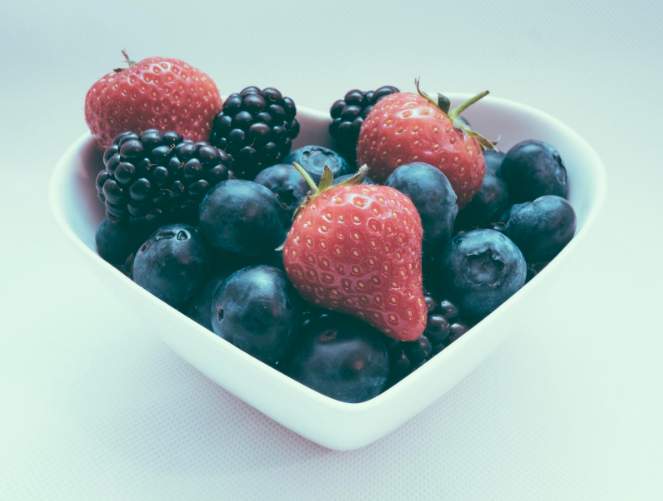 Each February, hearts play a big role. Not only is it the month associated with Valentine's Day – a time devoted to celebrating those we hold dear in our hearts, but it's also American Heart Month. Established in 1964 by President Lyndon B. Johnson, this month-long federally designated event has never been more critical. Sadly, heart disease continues to be the leading cause of death in the United States, with roughly 805,000 people having a heart attack each year and one person dying every 34 seconds from cardiovascular disease. Fortunately, in many cases, poor heart health is preventable and, occasionally, even reversible. Pursuit of a heart-healthy diet, daily doses of physical activity and small acts of self-care can add years to your life – giving you more time to spend with the ones you love. At Traditions of Braselton, we take heart health very seriously.
Putting the LIFE in Lifestyle
Each year, we play host to SheilaFest – a music festival and fundraising event that serves as a living tribute to one of our neighbors who suffered a massive heart attack and survived. Year-round, our 1140-acre master-planned community is home to a wealth of amenities that make pursuing a heart-healthy lifestyle easy. From swimming laps in our junior Olympic-sized pool and hitting the court with friends for a tennis or pickleball game, to paying regular visits to our 24-7 fitness center and taking part in a yoga class, we are proud of our standing as an amenity-rich community with a wealth of recreational destinations nearby. The sprawling links of Traditions Golf & Country Club run adjacent to our community, while local parks – like Braselton Park, West Jackson Park, Fort Yargo State Park and Sells Mill Park – are all within a 12-mile drive of Traditions of Braselton.
Johns Hopkins Medicine recommends Boosting Heart Health with these three forms of exercise:
Aerobic exercise – improve your circulation with at least 30 minutes of heart-pumping aerobic exercise 5 days or more each week. This may include brisk walking, running, swimming, cycling, playing tennis and jumping rope.
Strength training – reduce body fat and build more lean muscle tissue by devoting at least two nonconsecutive days a week to resistance – or strength – training. This may include exercises that involve free weights or cable machines – both found in the Traditions of Braselton fitness center, as well as resistance exercises you can do at home, like sit-ups, push-ups and squats.
Stretching, flexibility and balance – while these don't directly contribute to heart health, they do improve musculoskeletal health – making it easier for you to pursue both aerobic exercise and strength training without injury. Do these before or after exercise OR make them a regular part of your weekly regimen by scheduling in a yoga class – something we are proud to offer at Traditions of Braselton.
The Heart of the Home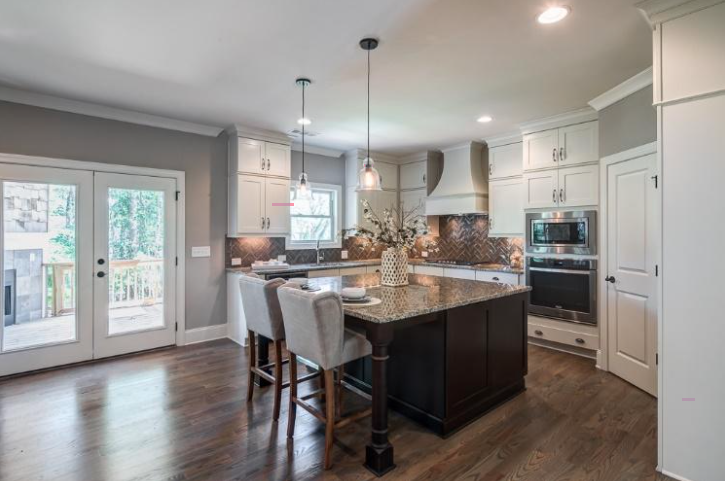 With homes that range from the low $400s to the high $900s, chef-inspired kitchens are a major focal point at Traditions of Braselton – easily earning the title of HEART of the home and making it easy for you to prepare heart-healthy dishes daily. Prevention Magazine lists salmon, almonds, oatmeal, blueberries, broccoli, brussels sprouts, cauliflower, sweet potatoes, whole grains, apples, oranges, grapefruit, olive oil and avocados among the Healthiest Foods for Heart Health. When preparing dishes, the National Heart, Lung and Blood Institute recommends that you:
Cook meals that are low in sodium and unhealthy fats
If high blood pressure is a concern, consider adopting the DASH (Dietary Approaches to Stop Hypertension) eating plan
Find mealtime inspiration from their heart-healthy cooking website at https://healthyeating.nhlbi.nih.gov/.
Bedrooms in Traditions of Braselton homes are also designed to offer the ultimate in tranquility, supporting doctors' recommendations to get 7-8 hours of uninterrupted sleep each night. If your adjoining owner's bathroom features a tub, a nice, long soak can do wonders in relieving stress. Indoor and outdoor gathering spaces – crafted for together time – can also help lower your stress. Curl up on the couch and read a good book, host impromptu family dance parties or plan fun movie nights with friends featuring primarily comedies. After all, laughter is the best medicine.
Experience Traditions Firsthand
When you buy a house at Traditions of Braselton, you'll not only benefit from a beautifully crafted home, but also a beautifully crafted lifestyle. As one of your first steps towards a heart-healthy lifestyle, we invite you to experience our one-of-a-kind community firsthand. Make the Discovery Center – located at 401 Delaperriere Loop in Jefferson – your first stop. We'll be happy to provide the details about our resort-inspired amenity package, as well as our builders, available homes and the surrounding area. Our hours are Monday through Saturday from 10am – 6pm and Sundays from 1pm – 6pm. We look forward to welcoming you and your family to Traditions of Braselton! Questions? Call us TODAY at 706-664-2830.