News & Events
Find a Stunning Variety of Homes and Builders in Traditions of Braselton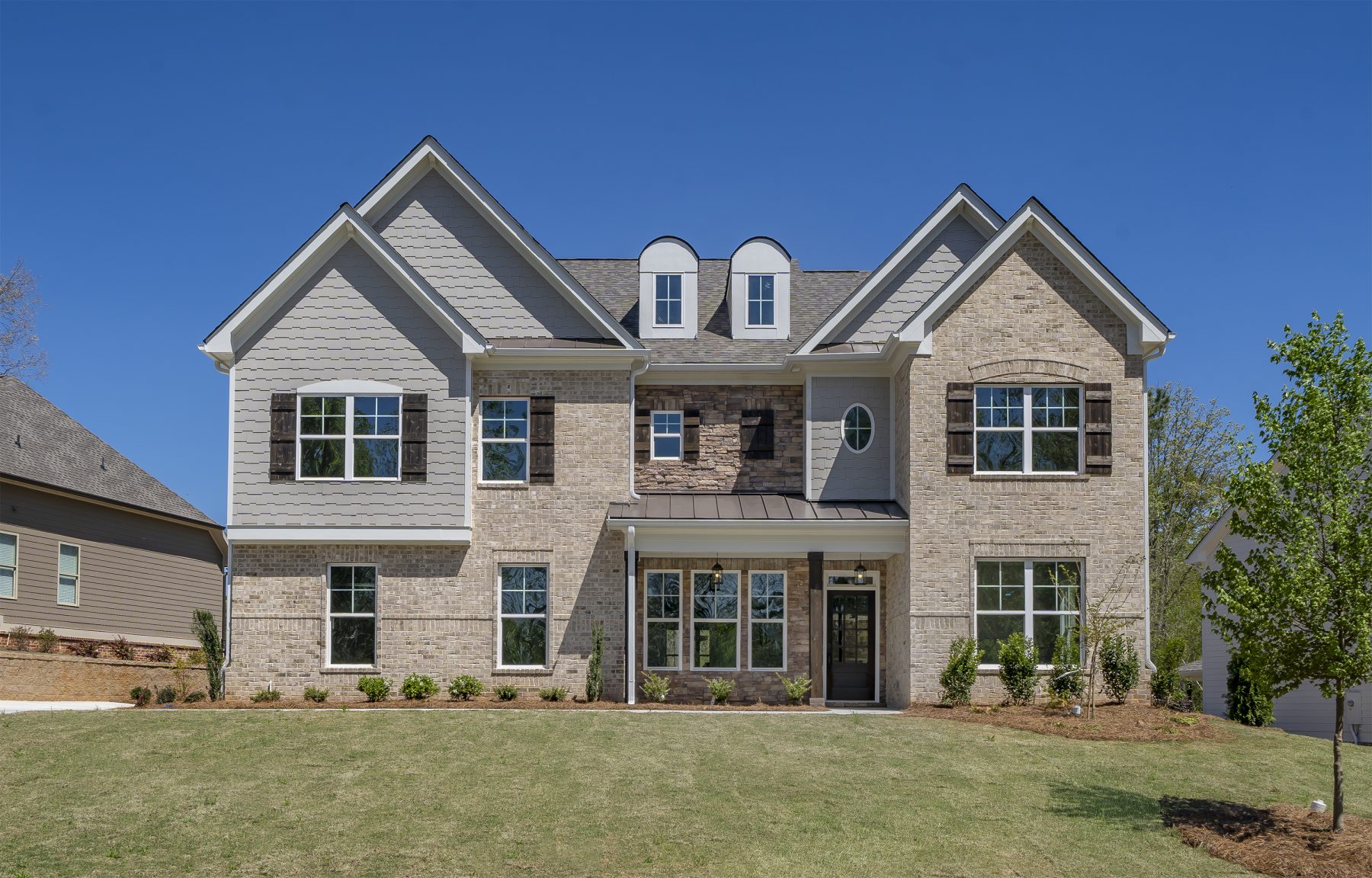 In Traditions of Braselton, you'll find the perfect home at a price point that's just right. Whether you're just getting into your starter home, investing in a big upgrade, or "empty-nesting" in style, Traditions of Braselton has a home fit for your life. It's all thanks to the builders who create the homes in Traditions – they build a variety of home styles into the neighborhood and bring together all the families that make this community so diverse. Today we're introducing you to the home styles you'll find in Traditions, and the builders who will bring your dream home to life.

Nice and Easy – Ranch Style Homes
Single story ranch style homes, with their simple open layouts are perfect for both starters and empty nesters. There are a variety of ranch plans here in Traditions, with 3-4 bedrooms and 2-3.5 bath homes available right now. Paran Homes builds several ranch plans found in Traditions, choosing this community for its superior location. You'll also find quite a few ranch-style plans from Vanderbilt Homes, and you can rest assured that their homes are designed for living and built for life.

Spacious and Stylish – Two-Story Homes
A two-story home is an ideal upgrade, with plenty of space and style. Two-story plans in Traditions vary widely. Some feature a master-on-main layout, as well as open-concept design and extra room for guests and family. You'll find several Waters Edge Group homes with two stories in the neighborhood. Waters Edge Group prides themselves on "Excellence in Every Detail," and their homes reflect that commitment to quality.

All Your Own – Custom Homes
If none of the existing plans are exactly what you're looking for, you can rely on our custom builders to create a home that is designed just for you. We work with a wide selection of homebuilders, so you have many options for a custom home in Traditions of Braselton. Build from the ground up with these custom home builders:
Currahee Home Builders are committed to providing an unsurpassed design and building experience with top-quality materials and workmanship.
Inspired Custom Homes wants to ensure that your experience is enjoyable, and your expectations are met – with inspiration, innovation, and imagination.
Starkon Homes is an exacting builder crafting gorgeous, quality homes.
Sandstone Custom Homes creates some of Traditions' beautiful luxury homes. They walk through every step of the process with you so you get exactly what you're looking for.
HillGrove Homes has a dedication to quality that shines through in every aspect of the homes they create.
Finally, Maxey Custom Homes and Cox Classic Homes are wonderful options for those looking to build with a dedicated team.
Work with any of these builders to create a custom home here in Braselton that is just what you're dreaming of. Stand back and watch as that dream becomes a reality.
Find Your Perfect Home in Traditions
Discover the variety of homes waiting for you in this amazing community. And, no matter your price point, you'll always have access to our world-class resort style amenities. Contact us to learn more about the builders we work with, and to learn about all the luxury and excitement waiting for you in Traditions of Braselton.