News & Events
Hosting the Holidays in a Brand New Home in Traditions of Braselton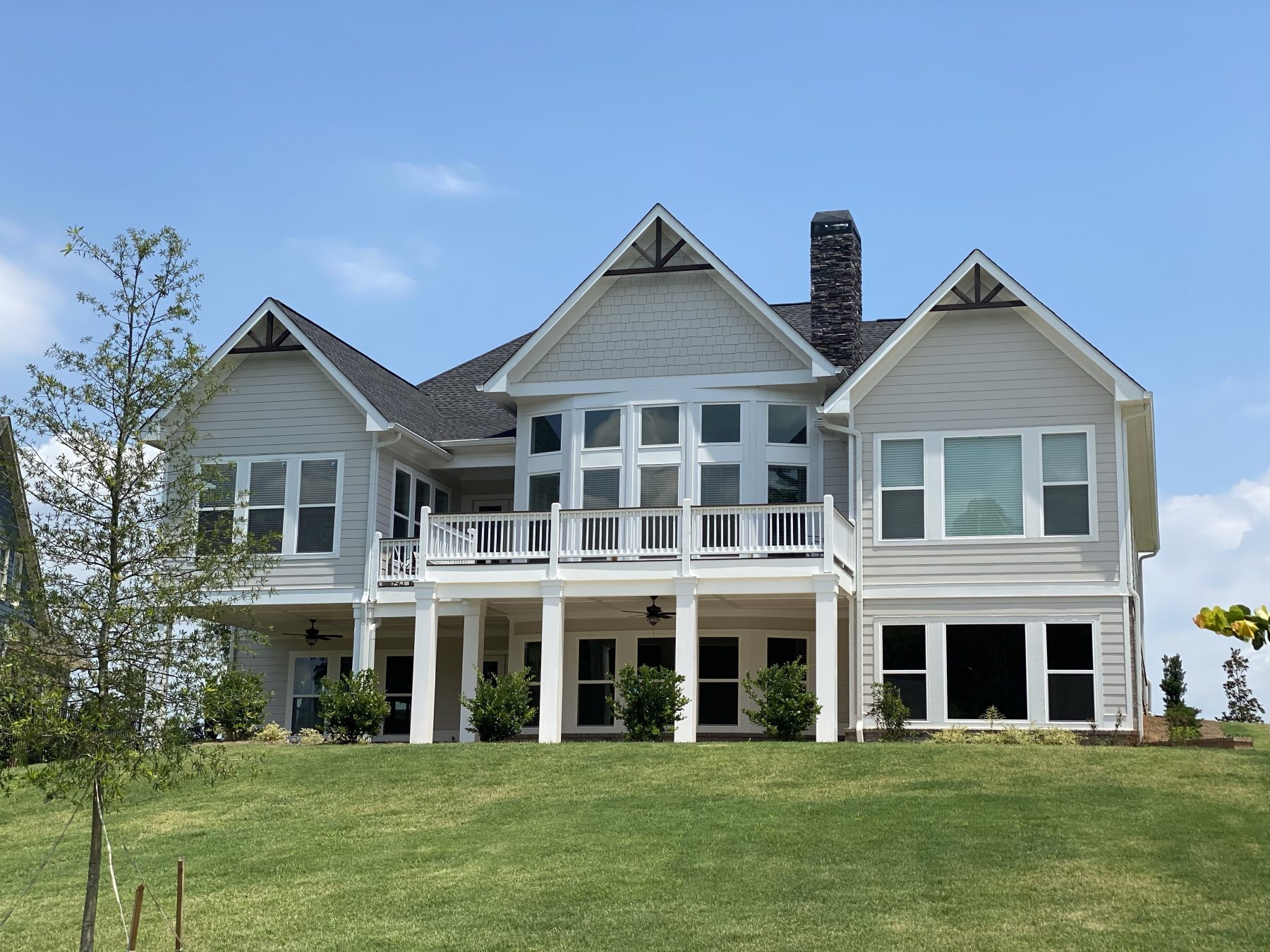 In a new home all your own, you have the perfect place to invite friends and family and host the holidays your way every year! In Traditions of Braselton, that can mean everything from a beautiful and affordable new home from our homebuilder partners' inventory here, or a luxurious custom home from one of the custom builders we work with. Regardless, the life you'll find out here in Braselton during the holidays is one worth sharing – whether you want to stay in and get cozy, or get out for some festive fun. Here's what it's like hosting your holidays in beautiful Traditions of Braselton.
Guest Rooms and Special Features
With a huge array of floor plans available, you'll find the home with just the right amount of room for your family – including guest rooms. The homes currently under construction here in Traditions of Braselton are phenomenal examples.
For example, Homesite 98 in our Links neighborhood will feature granite countertops, beautiful dining room trim, and a wood-burning fireplace – a perfectly cozy home for hosting holiday parties.
Homesite 115 on Cheyenne Lane will feature 5 bedrooms and a full basement with walk-out patio and a deck, as well as one bedroom on the main level that will be convenient for guests.
These two homes are just examples – designs like these can be found all across Traditions of Braselton. What's important are the holiday memories they'll let you create – which is what makes this neighborhood itself so special.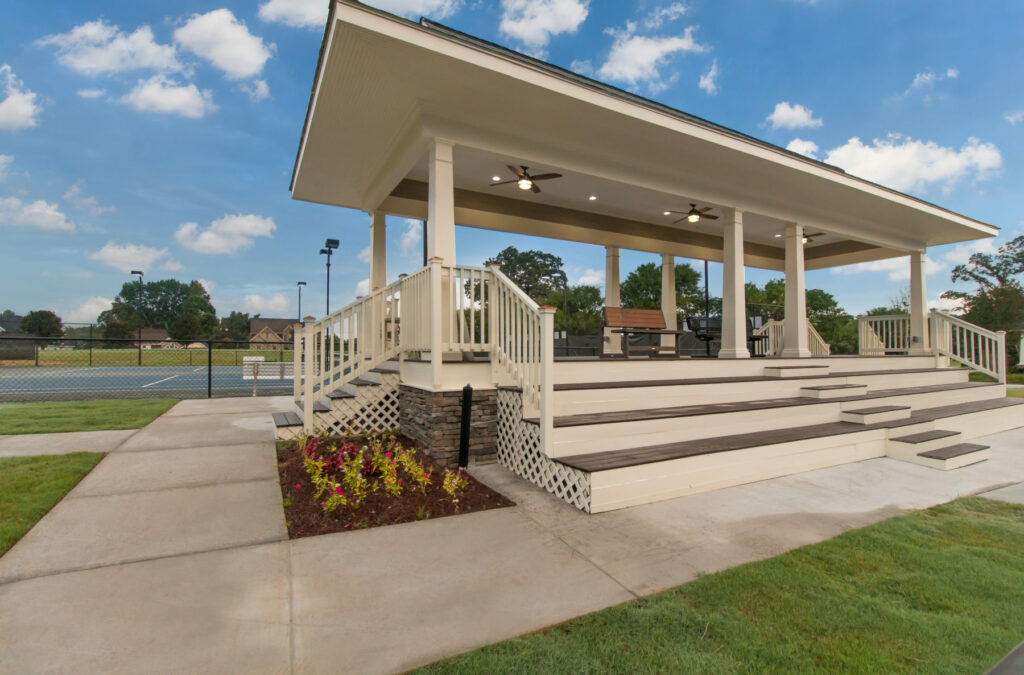 A Warm, Friendly Neighborhood
In Traditions of Braselton, you're part of a community! That means you have plenty of spaces where you and guests can relax and play. For formal get-togethers that are even larger than your beautiful new home might accommodate, there's the owner's clubhouse. It has a catering kitchen full of equipment, plenty of seating options, and a 75" flat-screen – for family reunions and big gatherings, it's the perfect place to reserve enough space. And, when it's time to get out and work off all that excess energy, the community's festival lawn is waiting with more than enough space for a game of football or frisbee. Want to challenge the family to a game of tennis? 6 lighted tennis courts with covered spectator pavilions await for your impromptu championship. Afterward, touring the neighborhood by foot or by golf cart is an easy way to relax and see all your neighbors' beautiful decorations.
An Inviting Hometown
For the authentic holiday experience, though, Downtown Braselton provides all the seasonal staples, including a parade, Christmas Market, and the lighting of the town Christmas tree. On November 20th, 2021, starting at 10 AM, you can stop by all day to visit the market, and more details on the parade and the tree lighting will be available via the event's Facebook Page. Turning your visit into a day of exploration is easy in Braselton, with a variety of excellent local restaurants and businesses to go see with your guests.
Picture-Perfect Holidays in Braselton
With beautiful homes, a wonderful neighborhood, and a hometown feel that will keep you warm while you're hosting the holidays, Traditions of Braselton is the perfect community to call your own. A new home here is sure to become the go-to place for your whole family to gather on the holidays. Our team would love to introduce you to everything that makes this community special all year round – reach out to learn more about new home opportunities in Traditions of Braselton today.