News & Events
Mountain Bound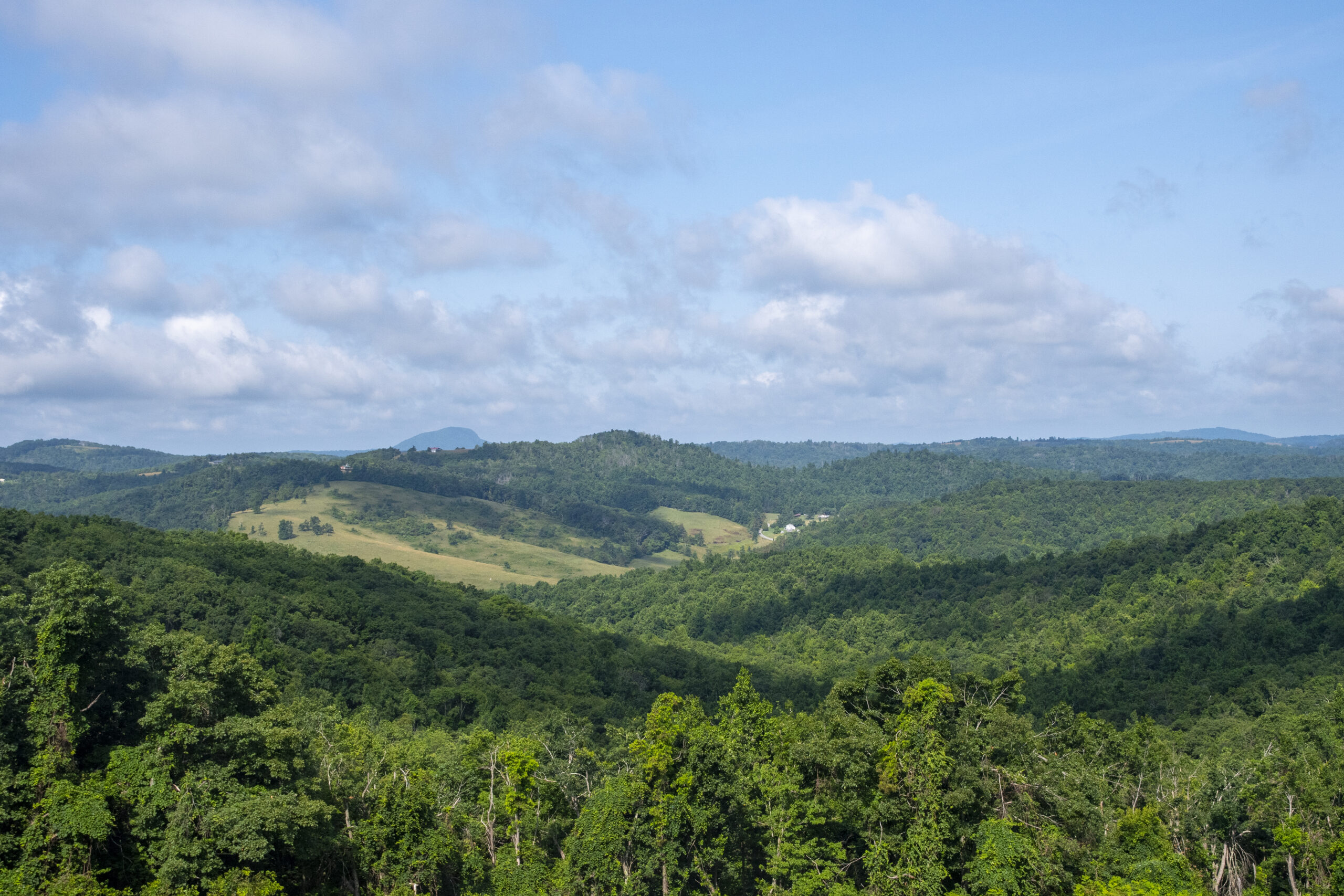 Enjoy a Quick Fall Get-Away to Blue Ridge, Georgia
The beauty of the picturesque landscape surrounding Traditions of Braselton is due in large part to our master-planned community's placement in the rolling foothills of the Blue Ridge Mountains. Travel north, and in roughly an hour and a half, you could be IN the Blue Ridge Mountains. And what better destination than a North Georgia city that shares their name? You can enjoy the best of both worlds in Blue Ridge, Georgia. Lovers of the Great Outdoors will appreciate the area's 106,000 acres of Chattahoochee National Forest, 300 miles of hiking trails, 100 miles of trout streams, and countless luxury cabins tucked away in the woods. Those more "citified" neighbors will value the treasure trove of great local wineries, craft breweries, unique boutiques, divine eateries, and the selection of hotels and bed & breakfast inns. Whether whiling away an autumn afternoon or breaking away for an entire weekend, your friends at Traditions of Braselton have outlined a few fun things to see and do while you're "mountain bound."
Dinner with a View
Nestled on the banks of the Toccoa River, Blue Ridge presents several opportunities for a romantic waterfront or al fresco dining experience. Set in a historic former residence once visited by celebrated Gone with the Wind author Margaret Mitchell, The Black Sheep Restaurant boasts a patio under a 200-year-old oak, a locally sourced, chef-inspired New Americana menu, and a Wine Spectator-recognized wine list. Harvest on Main serves up Southern-inspired global cuisine at the heart of town in an inviting lodge setting. Want to enjoy the crisp night air with your Wild Gulf Shrimp & Logan Turnpike Grits? Request a table on the front porch under the party lights. The Dogwood is another excellent al fresco dining destination, with its 150 outside seats under 100+-year-old trees and a select menu of dishes its owners claim will blow your mind. 15 minutes south of town, the Toccoa Riverside Restaurant offers stunning vistas and a sumptuous menu that runs the gamut from fresh local Rainbow Trout to a perfectly prepared bacon-wrapped Filet Mignon charbroiled with herb butter.
Shopping the Strip
The Blue Ridge Main Street Strip is always bustling with shoppers and with good reason. While here, you can pop in and out of the shops as you make your way through town. Peruse the latest fashions at Crawford Collections Boutique, find the perfect gift at Grace, pick up a few souvenirs at Blue Ridge Cotton Company, or add a little flavor to your day at The Spice & Tea Exchange. You can also expand your search for the ideal find to the charming nearby town of McCaysville.
From Bottle Caps to Bold Cabernets
Often offering up a mix of live music, inviting settings, and cold craft brews, six breweries dot the landscape in and around Blue Ridge. If you're sticking close to town, you won't want to miss the Blue Ridge Lager and Hiawassee Golden Ale at Fannin Brewing Company, the Acoustic Blonde and Scentsation Double IPA at Grumpy Old Men Brewing, the Bridge Burner DIPA at Angry Hops Brewery, or the Czech Pilsner at Tipping Point Brewing Company. If wine is more in your wheelhouse, take a tastings tour that includes Bear Claw Vineyards, Serenberry Vineyards, and Mercier Orchards. Fan out a little farther to hit Cartecay Vineyards, Ott Farms & Vineyard, and Chateau Meichtry in Ellijay, and Paradise Hills Winery Resort & Spa in Blairsville.
Go Outside and PLAY
Whether exploring on foot or horseback, what better way to experience leaf-peeping season than on a mountain trail? Don't be surprised if you encounter an awe-inspiring waterfall or two along the way. And speaking of water, you can don your long johns and waders and do a little trout fishing or take a tranquil kayaking excursion along the Toccoa River. Want to do something a little less active? You can still enjoy the Great Outdoors by packing a picnic and hitting a local park, like the Toccoa River Sandy Bottoms Recreation Area, Tammen Park, Lake Blue Ridge Dam Recreation Area, or Horseshoe Bend Park.
Kid-Friendly Fun
Running along the Toccoa River on a 14-mile journey into Tennessee to the north, the Blue Ridge Scenic Railway is a fantastic experience to share with the kids – particularly during the Fall when the leaves are changing and during the holidays when they host a choice of 1- or 4-hour train ride, complete with holiday music, hot cocoa, Christmas stories, and a visit from the one-and-only Santa Claus. Or you can go "off-track" and visit a local orchard for apple picking and Fall fun. Mercier Orchards and The Folk Collaborative are two excellent destinations to add to your list. And just outside Blue Ridge, The Lilly Pad Village offers gem mining, fishing (complete with poles and bait), and a round of mini golf in the woods.
As you can see, there are dozens of excellent reasons that Blue Ridge has been a premier resort town since 1887. For even more inspiration for a Blue Ridge daycation or vacation, visit www.BlueRidgeMountains.com! And for even more inspiration to make Traditions of Braselton your new home, visit us at www.TraditionsofBraseltonHomes.com or in person at our Discovery Center – located at 401 Delaperriere Loop in Jefferson. We are open Monday – Saturday from 10 am – 6 pm and Sunday from 1 pm – 6 pm. If you have any questions before your visit, please don't hesitate to call us at 706-664-2830.