News & Events
Native Noshing: A Review of Mama's Boy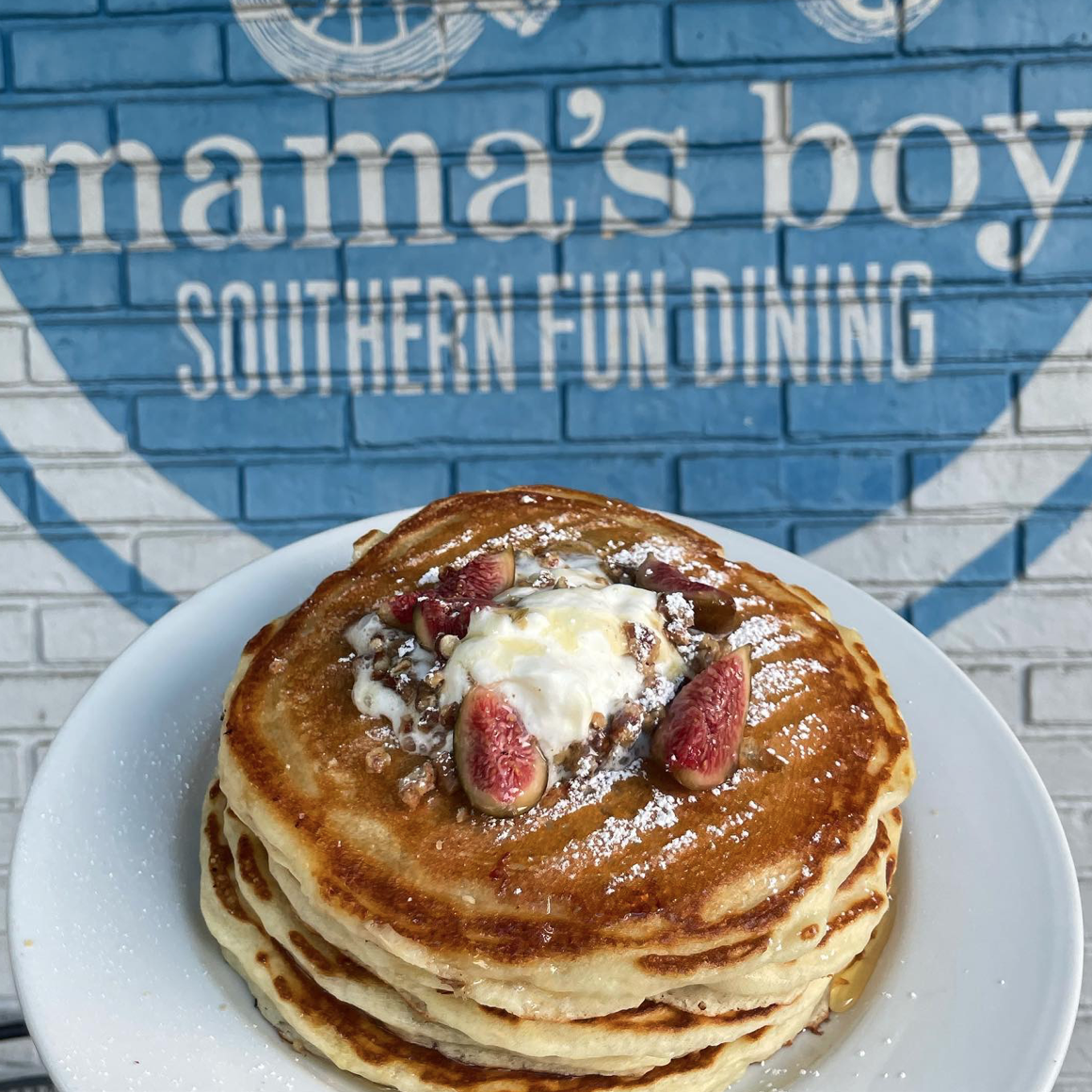 UGA Game Day isn't the only reason to make the trek to Athens! With its ever-growing collection of unique boutiques and chef-driven eateries, it's a great destination to while away an afternoon – shopping and dining to your heart's content. If you've got a hankering for huevos, a penchant for pimento cheese, a fixation on French toast or a burning desire for a biscuit sandwich the size of your head, look no further than Mama's Boy. With an imaginative menu founded in "Southern Fun Dining" and two locations to serve the breakfast, brunch and lunch crowd, Mama's Boy draws throngs of hungry guests – so be prepared to wait. Take comfort in the knowledge that it's always well-worth the wait! It's comfort food with a Southern flair – right down to the Ball jars as drinkware. 
Must-Haves on the Menu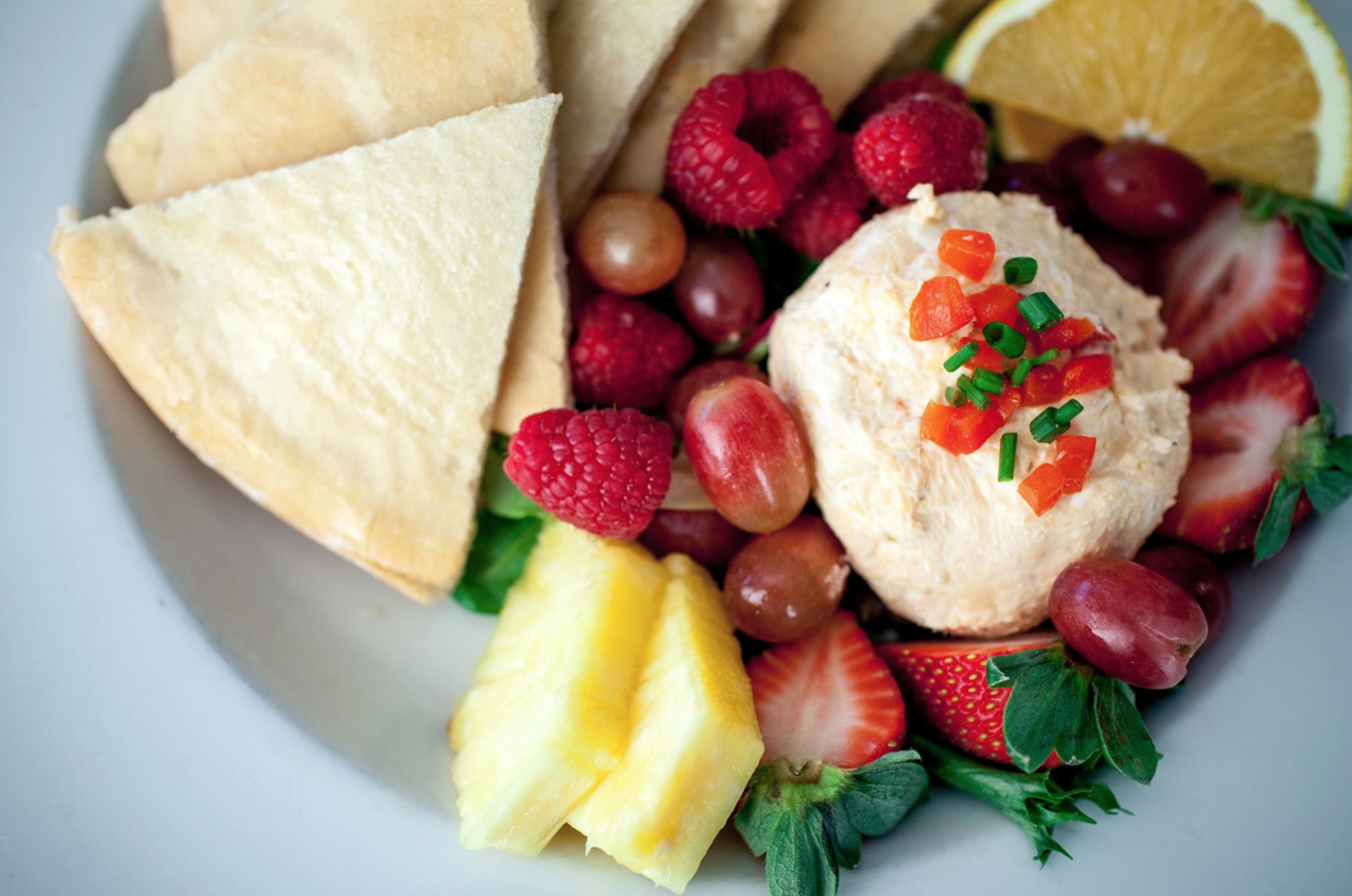 While we can personally vouch for the tastiness of several of the items on the menu at Mama's Boy, guest reviews weigh heavily in the favor of the Cinnamon Rolls, Chocolate Cake for Breakfast (it feels good to be bad), Goat Cheese Plate, Pulled Pork Breakfast Tacos, Georgia Peach French Toast, and Salmon Cakes Benedict – just to name a few.
Here are our personal "Traditions of Braselton" picks…
Fruit and Cheese Tray – featuring the Best Pimento Cheese we're ever tasted!
Banana Bread – better than grandma made!
Biscuits and Gravy – Fresh-Baked Biscuits swimming in a savory Sausage-Thyme Gravy… unless you come famished, the half order might do just fine!
Chicken Egg and Cheese Biscuit – you're going to need two hands to hold onto this bad boy!
Amish-sourced Raspberry Jam on Fresh-Baked Biscuits – highly addictive, so it's a good thing that jars of jam are available for purchase!
Bacon, Egg & Cheese Scrambler – this deconstructed omelet comes complete with a biscuit and cheddar grits for a tasty trifecta.
BLT – sounds a tad boring, but it's NOT, especially if you're a thick Applewood Bacon aficionado! The fresh sliced tomato can be substituted for a fried green tomato for a supremely Southern twist.
We're already hungry for more and have our sights set on the Pulled Pork & Potato Hash, the Pimento Cheese Burger, and the Smoke Shed Chef's Signature Breakfast Biscuit Sandwich – topped with pulled pork, pimento cheese, an over medium egg and tomato – during our next visit.
Two Locations from Which to Choose
If you show up at one and there's a line out the door, you can either put your name on the wait list and peruse the menu or take your chances and make the drive to their other location, where you'll probably find a line out the door… especially on weekends.  You can also place your order online and take it to go (only available Monday through Friday)!
Mama's Boy at The Falls of Oconee
8851 Macon Highway, Suite 403 • Athens, Georgia 30606 • 706-850-8550
Hours: Open daily from 7 a.m. to 2:30 p.m. 
Mama's Boy – Downtown
197 Oak Street • Athens, GA 30601 • 706-548-6249
Hours: Open daily from 7 a.m. to 2:30 p.m.
If you're considering becoming a new neighbor at Traditions of Braselton, we consider it a major selling point that you'll only be 37 minutes from the Falls of Oconee Mama's Boy location and 38 minutes from the Downtown Mama's Boy location!!  To learn more about all the hotspots around the area and other major perks to living in Traditions of Braselton – like our lifestyle-centric, resort-quality amenities and expertly crafted homes by some of the South's best builders, be sure to visit the Discovery Center at 401 Delaperrierre Loop in Jefferson! To view available homes and learn more about what Traditions of Braselton has to offer, visit us online at www.TraditionsofBraseltonHomes.com.