News & Events
Native Noshing for Fiesta-Focused Foodies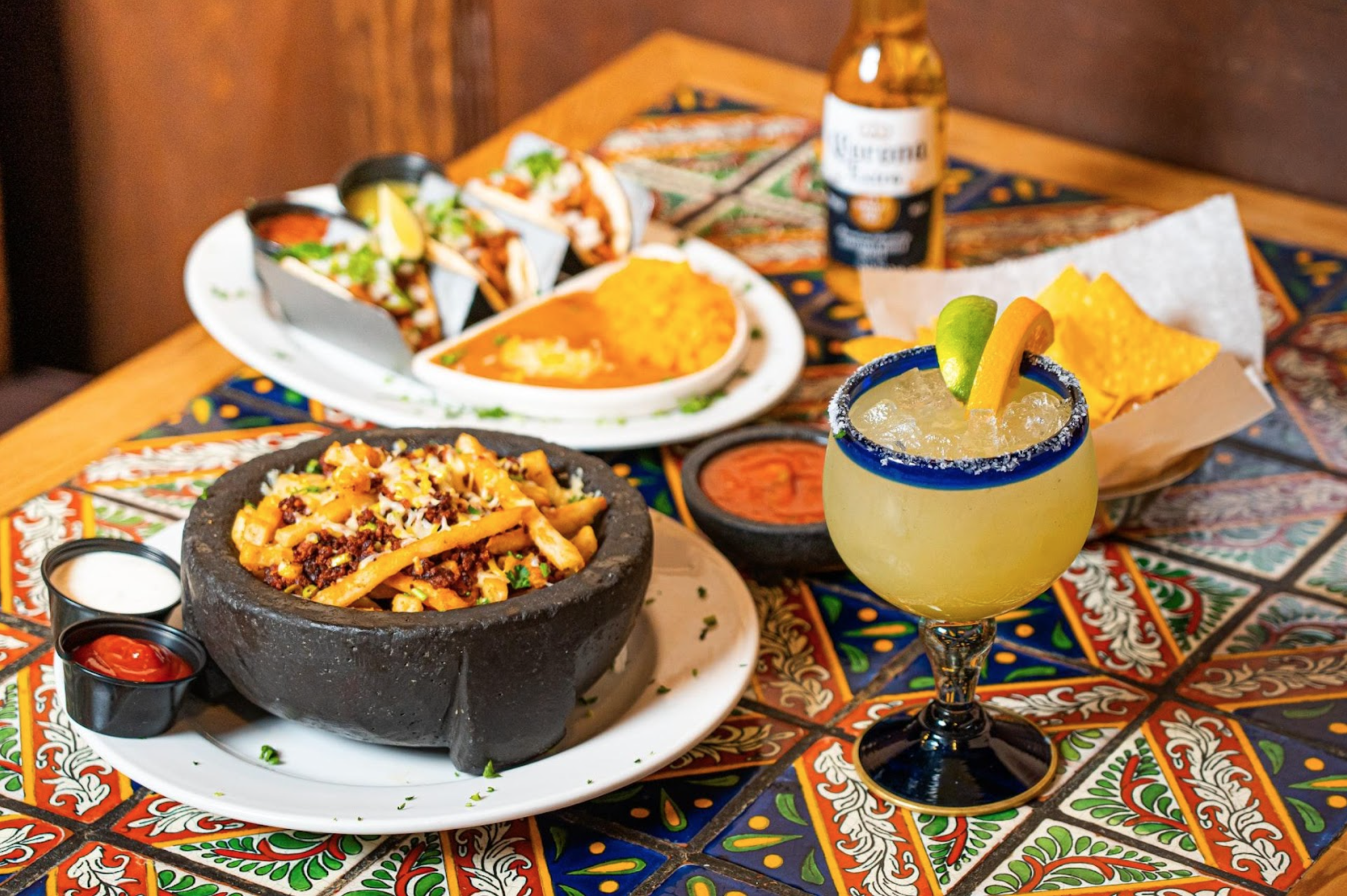 While Traditions of Braselton may feel like a world away from the hustle and bustle of the "Big City," our proximity to I-85 and the nearby towns of Braselton, Jefferson, Dacula and Buford grants us access to a treasure trove of entertainment, shopping and dining destinations. If you're a fan of Mexican cuisine, you're in luck! We have a wide variety within a short stroll or easy drive of our community!
La Margaritas – Located closest to "home" in the Traditions Walk Shopping Center at the intersection of Freedom Parkway and GA-124, this is where you can expect to run into neighbors who share your passion for Pollo Ranchero. Formerly known as Laguna Mexican Grill, the location is now under new ownership. As the name might suggest, margaritas are a must, and they always deliver a solid performance on traditional Mexican fare like tacos, enchiladas, burritos and more. 
La Hacienda – Another South of the Border eatery that's within five miles of Traditions, La Hacienda has a fun Spanish villa vibe on the interior. Of course, the atmosphere is only part of the experience. Located at 5391 Highway 53, their tagline "Always Fresh, Always Good" rings true. And there's just something about their cheese dip that's completely addictive and delicious. If you're a fan of cheese dip like we are, you're going to want to try their Texas Dip, which features a cheese dip base with shrimp, chicken and steak mixed in, then topped with pico de gallo. Click HERE to view the full menu!
El Centinela – A little further west from I-85 on Highway 53, you'll find El Centinela in the same shopping center as Domino's Pizza, Tea Garden and Stonewall's BBQ. If you like a Mexican restaurant that offers a lot of variety, you'll love El Centinela! For instance, they offer 16 different kinds of burritos, 15 different kinds of nachos and nearly a dozen different kinds of fajitas on their menu! And don't even get us started on their wide variety of Specials!! Click HERE to view the full menu!
Radiating out a little further from our 1140-acre piece of Heaven are a growing number of delicious choices for Mexican fare. There's El Jinete, El Camino and Los Vaqueros in Jefferson to the north of our community. There's also Monterrey Mexican Grill on Highway 211 in Braselton, La Parilla in Oakwood, Senor Tequila Grill & Bar in Winder, Del Rio and Fernando's Mexican Grill in Dacula, Cabo's Mexican Grill in Flowery Branch, and El Molcajete in Buford – among many others.
The next time you're visiting Traditions of Braselton in search of your new home, be sure to pop by the Discovery Center. In addition to pointing you in the right direction to find the builder who will prove the ideal fit for your vision, we can also give you our opinion of the best restaurants in the area. Located at 401 Delaperriere Loop in Jefferson, our hours are Monday -Saturday 10:00 AM – 6:00 PM and Sunday 12:00 PM – 6:00 PM. We look forward to seeing you soon!