News & Events
Start 2023 With a New Home in Traditions of Braselton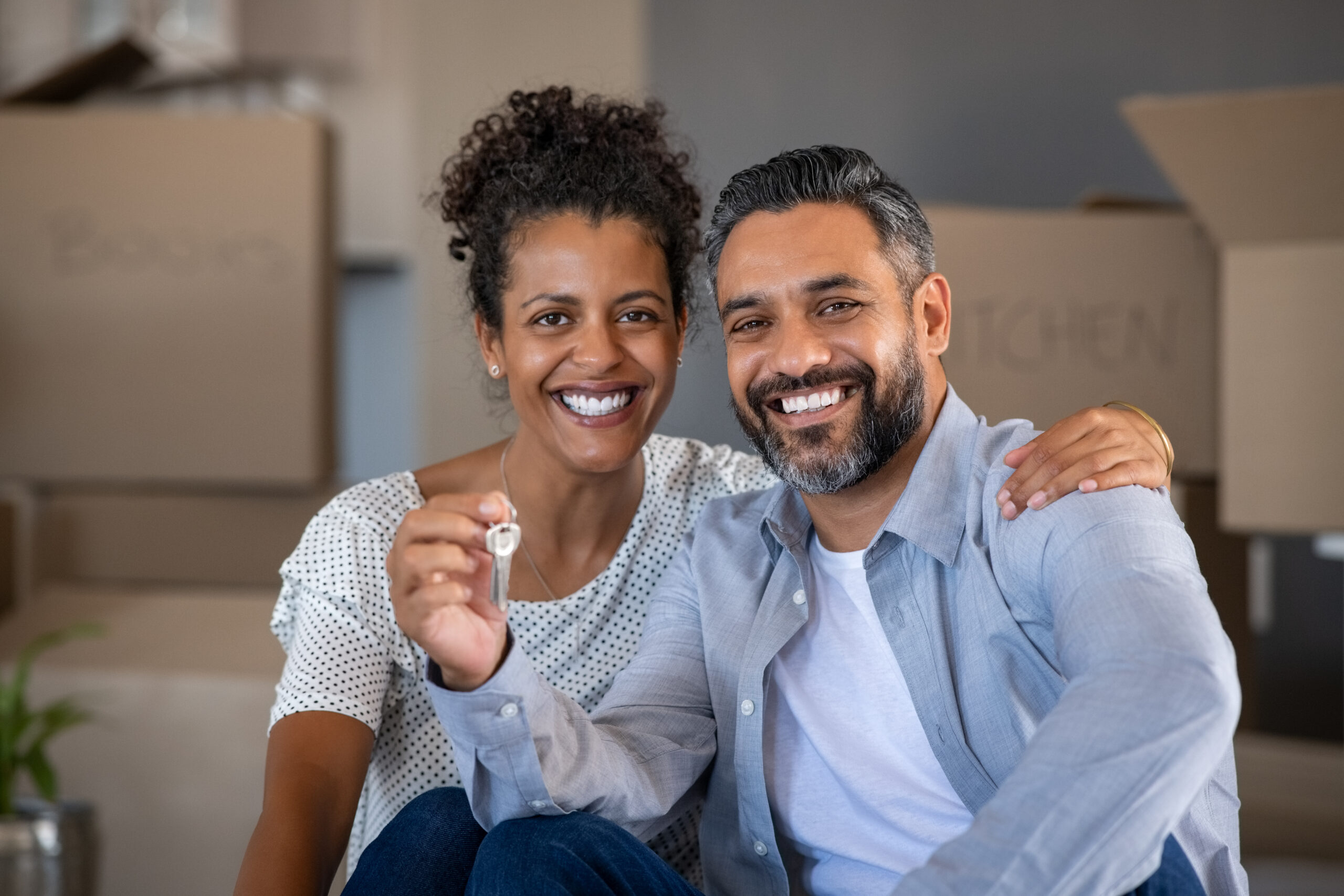 Families in Traditions of Braselton enjoy their holidays in the warmth of a beautiful home and a close-knit neighborhood – with plenty of amenities that are open year-round. But, if you're not here with us in Jefferson already, could you start 2023 with a new home in Traditions of Braselton? It just so happens that we have homes available now, and some of them are complete and ready for move-in, or will be before 2023. Imagine, a whole year in your new home to prepare for the biggest holiday party you've ever organized – or an extra special family get-together where your home is the new place everyone will gather for years to come. Whether you're looking for your first home, or you are eager to find a luxurious layout from a custom builder, here are two exemplary homes from two of our exceptional builders.
These specific homes are available as of writing – but they may not be available for long! Reach out to our concierge in the neighborhood to learn more, and to schedule a visit to Traditions of Braselton.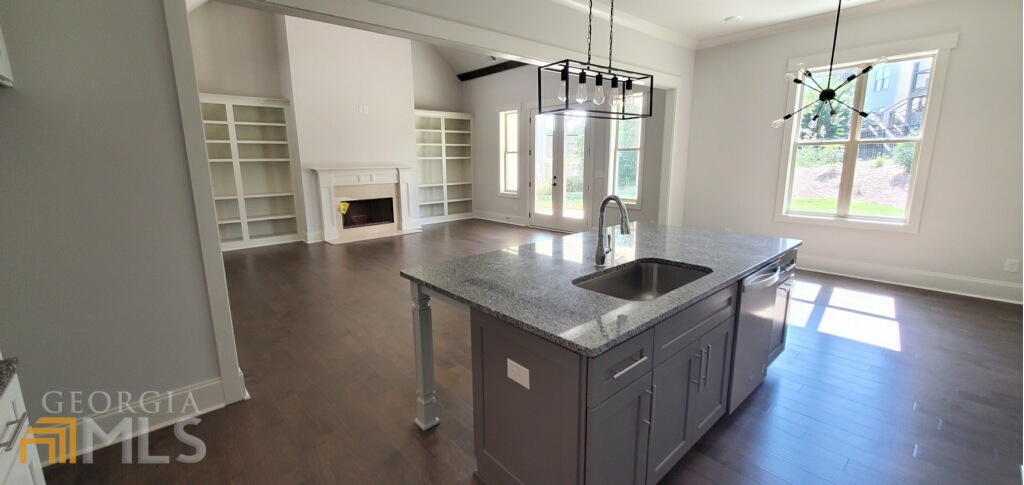 3956 Meadowland Drive – HK Design Builder, LLC
The home at 3956 Meadowland Drive is a prime example of HK Design Builder, LLC's exceptional style! Not only is this a ranch home, a floor plan that is in extremely high demand because it's easy to live in for residents of any age, it also features unbelievable extras that make it a truly premium home. Built-in features like shelving and drawers can be found in the spacious walk-in closets of this home, and bookshelves, benches, cubbies, and even pantry shelving come pre-built and ready for your family here. Architectural design details like shadowbox paneling, premium trim, and coffered ceilings are waiting around every corner – guests will be awestruck when they see the beauty built into every room of your new home. The attention to detail doesn't stop in the gathering spaces, either – your private ensuite on the master bedroom is filled with gorgeous tile from the walk-in shower to the garden tub surround. This home also includes a fully finished bonus second floor, with 2 bedrooms and a full bathroom – you'll have room for family, guests, and everyone that you want to welcome into your gorgeous home.
This home is a great example of some of the most premium homes we have on offer in Traditions of Braselton, and it's ready for 2023. We're proud of the incredible attention to detail paid by our builder partners HK Design Builder, LLC in this home – and if you're looking for a luxury home like this one, reach out to learn about pricing, availability, and similar homes here in Traditions of Braselton.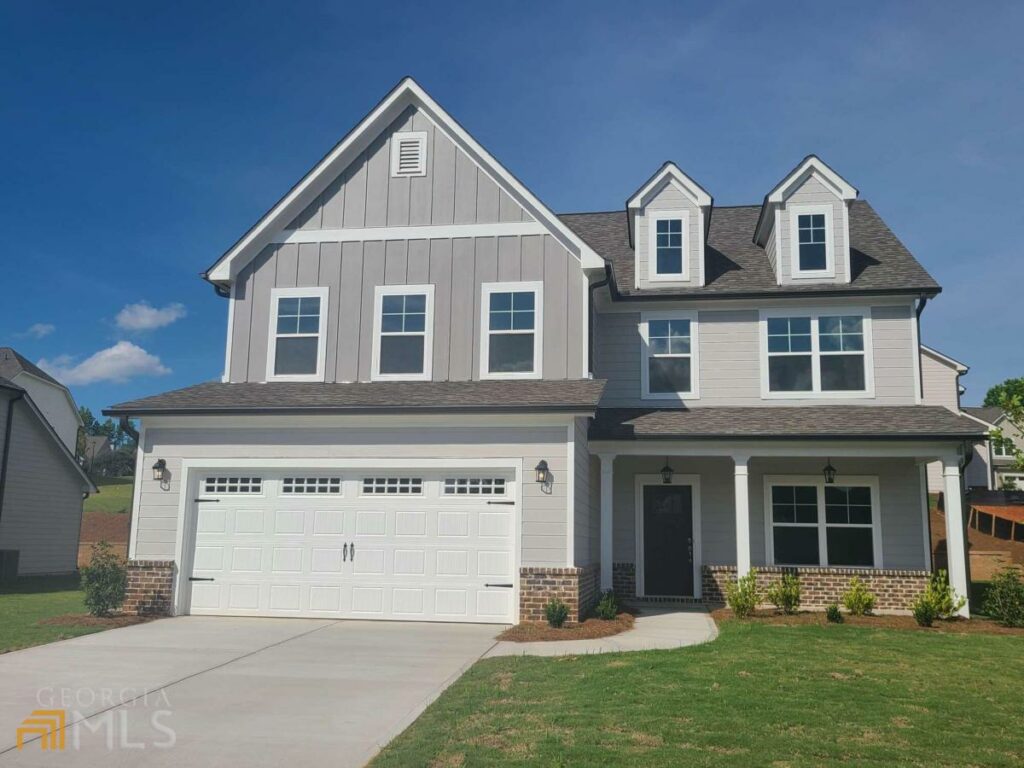 2404 Cotton Gin Row – Paran Homes
This two-story home from our builder partners, Paran Homes, features plenty of space and style. 2404 Cotton Gin Row is ideal for families looking to move up into the good life at Traditions of Braselton! This is a 5 bedroom, 4 bath Newport floor plan home, with room for the whole family, and plenty of style to keep guests coming back. The open-concept first floor features hardwood throughout, as well as a formal dining area for extra-special get-togethers. The eat-in kitchen is plenty fancy too, with 42" cabinetry, granite countertops, and beautiful stainless steel appliances. Upstairs, a loft and four bedrooms give the family all the privacy they could want, and your owner's suite is waiting up here for you as well. Linen shelving in your huge walk-in closet, a walk-in shower next to a garden tub, and dual vanities make the owner's bathroom your oasis to look forward to at the end of every single day.
This home is also available now, and there are a number of other starter-style homes with space for big families, style to impress guests – ready for 2023 at prices that will make your budget feel comfortable. For pricing and availability, reach out to an agent here and schedule a tour today.