News & Events
Plans Underway for the Fourth Annual Sheila Fest at Traditions of Braselton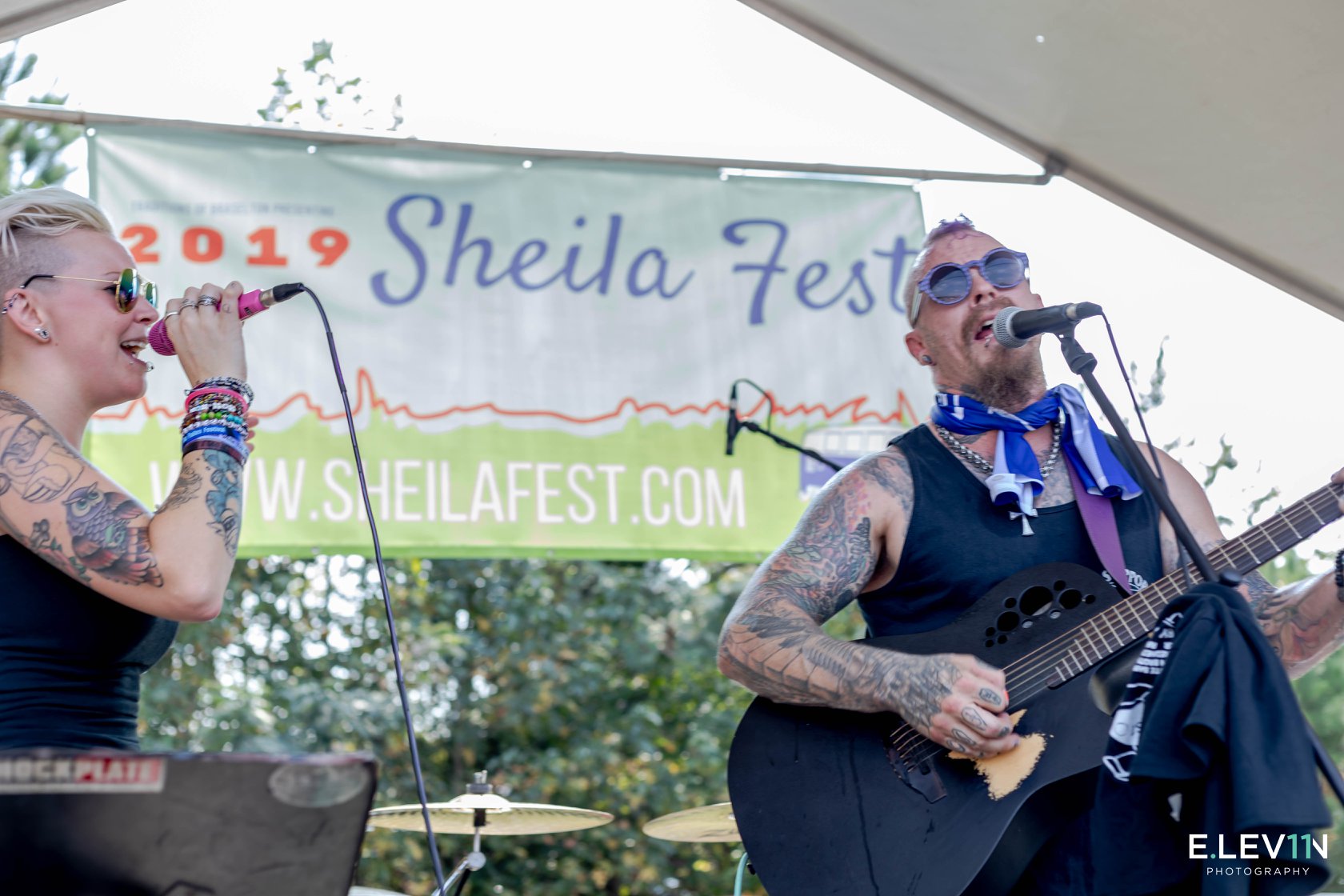 Home to many who are living their best life in Northeast Georgia, Traditions of Braselton is an 1140-acre master-planned community that boasts a stunning collection of homes from some of the state's best production and custom builders paired with a wealth of lifestyle-centric amenities. Aware that many families throughout Jackson County and the surrounding area are struggling – particularly in the wake of COVID-19, Traditions of Braselton seeks to give back to their neighbors in need in an incredibly special way. Launched in 2017 as a living tribute to a Traditions of Braselton resident who had been given a second chance at life following a massive heart attack, Sheila Fest is an annual two-day event that comprises a tournament, charity dinner and all-day outdoor music festival – the proceeds of which will benefit iServe Ministries and the families the nonprofit helps. The tournament and charity dinner are planned for Friday, October 23, while the music festival is slated for Saturday, October 24.
"I can't think of a better way to show our love and support for Sheila Anderson while raising money for a great cause, bringing neighbors together for some good times and introducing the local community to a bit of what makes Traditions of Braselton so special," said Bryan Allen, General Manager for the community. "Given that it's outdoor and our event lawn is so large, it will be easy for families to spread out and observe social distancing. The one thing that will remain unchanged is that we'll all get to enjoy music from great local musicians for a good cause. It promises to be a good time and we hope the community and anyone considering a move to Traditions of Braselton will come out to join us."
The fun kicks off Friday, October 23 with the Sheila Fest Tournament at Traditions of Braselton Club. Open to non-members, this public event will feature a shotgun start on the community's scenic 18-hole at 9 a.m. – two-person scramble with 9-hole draw. Cost to participate is $125/er or $250/team. Several levels of sponsorship are available – many of which include having one team in the tournament and tickets for two to the Sheila Fest Charity Dinner. Anyone interested in sponsoring the Tournament are encouraged to contact Jim Strong at 404-775-0601 or Jim@ThorpeEnterprises.com.
That evening, the Owner's Clubhouse at Traditions of Braselton will play host to the Sheila Fest Charity Dinner at 6 p.m. Due to COVID-19, seating will be limited but tickets are just $25/plate and include a full-service dinner and drinks. The event will also feature a live and silent auction. Anyone who wishes to donate an item for the live or silent auction are asked to contact Jason Lee at 770-870-4775 or JasonFranklinLee@hotmail.com.
The following day, on Saturday, October 24, music fills the air beginning at 1 p.m. Gates open at noon so guests can stake out a great spot on the Event Lawn. Tickets are $20/person when pre-ordered through the Sheila Fest website at www.sheilafest.com or $30/person at the door. Kids 15 and under are free to attend. Attendees are asked to bring their own lawn chairs, tents and alcoholic beverages. Food vendors will be onsite throughout the event. The festival will also include a kids' zone, petting zoo and vendors. Bands include The Journey Tribute Band – Departure, A Tribute to Foreigner – Head Games, The Music of Neil Young – Harvest Moon, Redneck Blonde, Drop Tailgate, Dixie Duncan, Gypsy Belle and The Manly Hero. Sponsorships and vendors are being sought for the Music Festival. Many sponsorships include entry tickets and event t-shirts, as well as perks like signage, promotion in the community newsletter and a vendor booth. Vendors will also receive two entry tickets to the Festival. To sign on as a sponsor or vendor, please contact SheilaFest@TraditionsofBraselton.org or contact event organizer Jennifer Giacin at 404-414-6806.
Proceeds from all three elements of Sheila Fest – including Tournament, Charity Dinner and Music Festival – will benefit iServe Ministries. iServe seeks to end generational poverty by meeting practical needs and teaching life skills. Its programs include Feeding Northeast Georgia – which served 30,000 people in need in 2019, and Bags of Love – which features backpacks filled with 24 meals to serve a family. Each week, 250 Bags of Love are delivered to local schools.
To learn more about Sheila Fest 2020 and purchase tickets online, please visit www.sheilafest.com.
About Traditions of Braselton:  Tucked away in the foothills of the Blue Ridge Mountains – just one hour north of the busy city streets of Downtown Atlanta, Traditions of Braselton serves as a suburban oasis that boasts scenic beauty and a desirable resort-inspired lifestyle. World-class amenities include an 18-hole and club, expansive owners' clubhouse, junior Olympic-sized pool with waterslide and splash zone, six lighted tennis courts with spectator pavilion, pickle ball court. playground and festival lawn. Traditions of Braselton has assembled some of the South's finest builders to offer a wide array of homes to fit a variety of styles, taste levels and budgets. This sprawling 1140-acre master-planned community presents homebuyers with everything from an expertly crafted spec home to an imaginatively designed custom home – with a mission to provide everyday luxury in a country club setting. Learn more at www.DiscoverTraditionsBraselton.com.