News & Events
Vanderbilt Homes: A Tradition of Distinction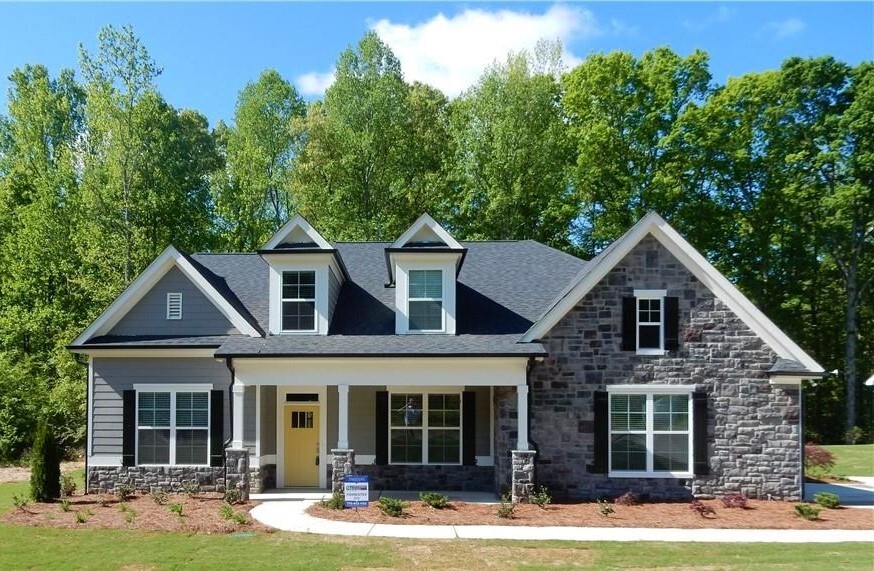 With the tagline "Designed for Living… Built for Life," distinctive Southern homebuilder Vanderbilt Homes has a strong presence in 3 Northeast Metro Atlanta communities. Included among them is Traditions of Braselton, where the award-winning builder has closed 14 homes over the last year. Additionally, there are 6 more homes under contract and 9 in the works. Traditions of Braselton attracts homebuyers for numerous reasons. There are world-class amenities, such as the scenic 18-hole , swim club, tennis facility, owners' clubhouse and more. Each of these are on lots of up to two-thirds of an acre. The area also has access to great schools, a charming downtown area, and has easy access to I-85. Additionally, 7 out of the 12 floor plans have masters on main. And even more features include: stainless steel double ovens and granite countertops, hardwood floors, and coffered ceilings in the formal dining room.
Exceeding Expectations
Although Vanderbilt Homes is not a custom builder, its homebuilding processes always aim to exceed expectations. "We don't work from a script," said Jeff Barnes, Builder Representative for Vanderbilt Homes. "Some builders will approach homebuyers with everything they have to offer. It's like going to a restaurant and having someone read you the entire menu cover to cover, when the buyer already knows they want steak. We find our homebuyers are best served by listening to their wants and needs and discovering what's most important to them in a new home. Then  matching those needs while providing them with all the information required to make a wise decision. We also offer them flexibility and opportunities to create the home of their dreams."
The Value of Teamwork
Additionally, Vanderbilt Homes has a history of more than years in residential construction. This includes an America's Best Builder Award and a Lee Evans Award for Management Excellence. According to Barnes, the company's success is thanks to the Vanderbilt Homes team. "From contract to close, our employees work together as a team on every aspect of building each home," added Barnes. "With a strong build team and trade partners, as well as a talented designer, we are able to offer consistency in quality. We've strived to make our homebuilding-homebuying process a mutually rewarding experience."
Learn More
Learn more about Vanderbilt Homes by visiting www.VanderbiltHomesGA.com. To view our full portfolio of builders at Traditions of Braselton, please visit the Discovery Center to meet one of our Community Concierges. They will be happy to give you a map of our community and show you available homes and home sites. For GPS users, the Discovery Center is located at 401 De Laperriere Loop, Jefferson, GA 30549. If you would like to learn more about our Northeast Georgia community, please visit www.TraditionsofBraseltonHomes.com. We invite you to join us at our special community to experience Everyday Luxury in a Country Club Setting!