News & Events
PROST, Peach State! All Eyes on Alpine Helen for its 50th Annual Oktoberfest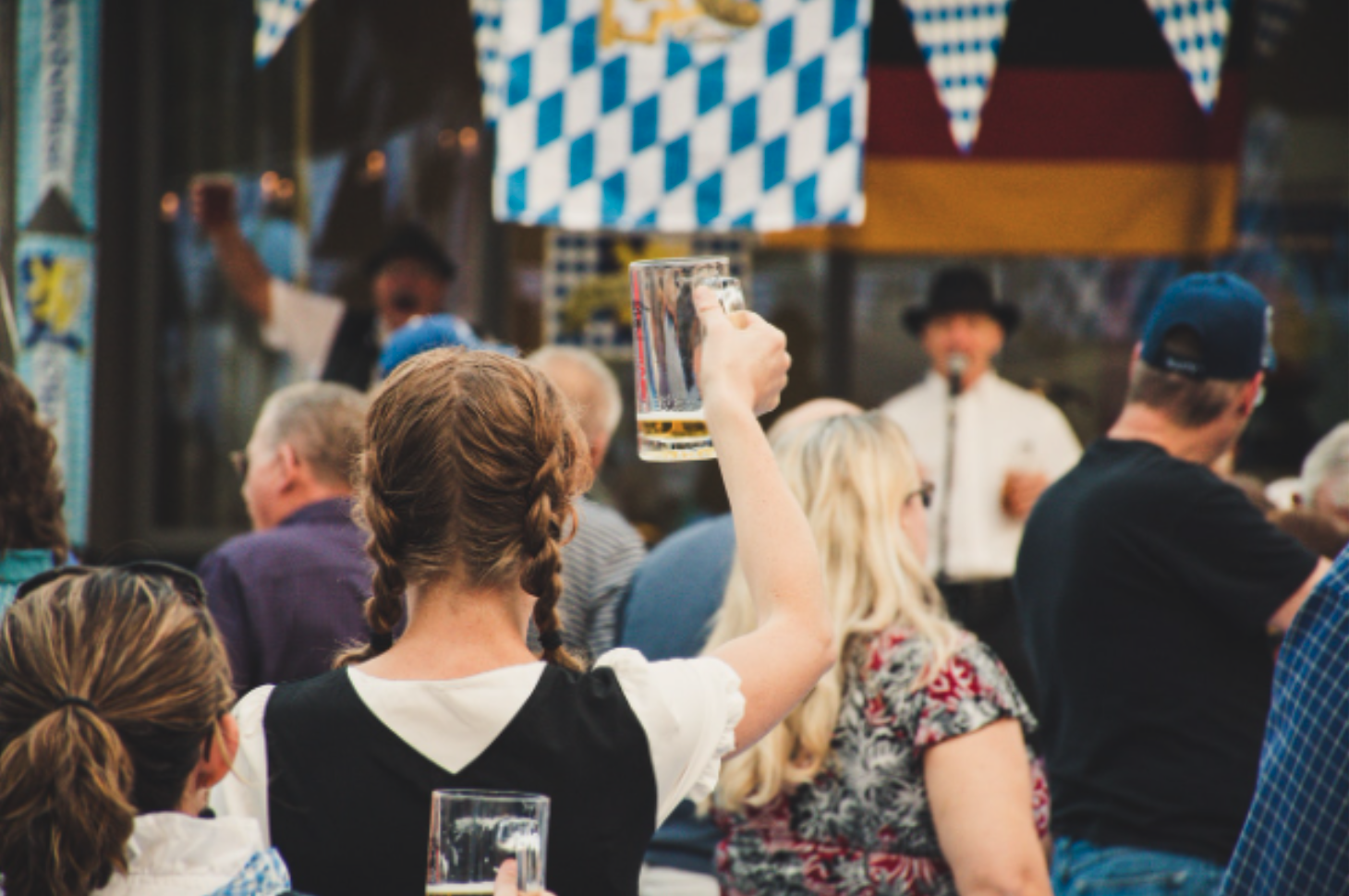 A traditional form of "cheers!" in Germany, the sounds of "PROST!" can be heard all over Alpine Helen as the 50th Annual Oktoberfest takes hold in North Georgia. Beginning in mid-September and running through early October in Germany virtually every year since the early 1800's, Oktoberfest is a roughly two-week-long, time-honored autumnal celebration devoted to BEER and FUN. Although it hasn't been around quite as long here in Georgia, we've supercharged this occasion and stretched it out from Thursdays-Sundays in September beginning September 9 to daily in October through October 31, 2021. Hosted in a city on the banks of the Chattahoochee River designed to reflect an enchanting Bavarian village, Helen's Oktoberfest serves as an opportunity to partake in polka dancing and waltzes, sing along to traditional German music, enjoy German foods like wurst and wiener schnitzel, and – of course – drink beer! Great news for anyone considering a move to Traditions of Braselton… The Helen Festhalle – which will serve as the heart of the celebration – is located within a little over an hour scenic drive north of the community.
Once October arrives and weekday celebrations of this internationally celebrated holiday begin, Helen offers a more family-friendly vibe Monday through Thursday. Expect a slightly wilder crowd on weekends. If you choose to celebrate in the Festhalle, admission is $8/person Monday through Friday, $10/person on Saturday, and FREE on Sunday. Admission covers entertainment – food and drink are extra. Festhalle celebrations begin at 6pm and conclude at 10:30pm Mondays through Fridays and from 1pm to 10:30pm on Saturdays and Sundays. Too crowded at the Festhalle? Most local eateries will undoubtedly offer their own nods to Oktoberfest and there's plenty of fun to be found around town during the day. Take a tour of an area winery, grab a tube and float down the Chattahoochee, play a round or two of miniature golf, try your hand at axe throwing or explore the quaint collection of shops all over Helen. If you'd like to book an overnight stay after an Oktoberfest evening of frivolity, Helen offers a variety of accommodations including campgrounds, vacation rentals, hotels, bed & breakfasts and cozy cabins. 
Fun Facts About Oktoberfest
Say a Toast BEFORE You Take a Sip

– it is considered rude to drink before you say a toast in Germany. In addition to PROST!, other traditional German toasts include "Zum Wohl!" (To Your Health!) or the slightly longer "Lasst euch nicht lumpen, hoch mit dem Humpen!" (Don't be a slouch, raise your glass!).

…Unless You're Drinking H2O

– If you are a designated driver and opt to drink water instead of beer – good for you! However, don't take part in the toast – it's considered bad luck to take part in a toast with water in Germany.

Much Closer than Munich

– Located 4,710 miles away from Helen and drawing more than six million people each year, the official Oktoberfest celebration is hosted in Munich and begins when the mayor taps the first keg. It is the largest annual festival in the WORLD.

Put Away Your Lederhosen

– Oktoberfest has been cancelled 25 times since its origin in 1810 due to war and disease – most recently in 2020 as a result of COVID-19. 
To learn about other fun events and destinations a little closer to Traditions of Braselton, we encourage you to pop by the Discovery Center and strike up a conversation with one of our Community Concierges. Our Discovery Center is located at 401 Delaperriere Loop in Jefferson. Our hours are Monday -Saturday 10:00 AM – 6:00 PM and Sunday 12:00 PM – 6:00 PM. As a lifestyle-centric master-planned community poised at the cusp of a sprawling golf course, you'll never have to go far in search of fun if you lived in Traditions of Braselton!
PLEASE DRINK RESPONSIBLY!