News & Events
Setting the Stage for a Summertime Soiree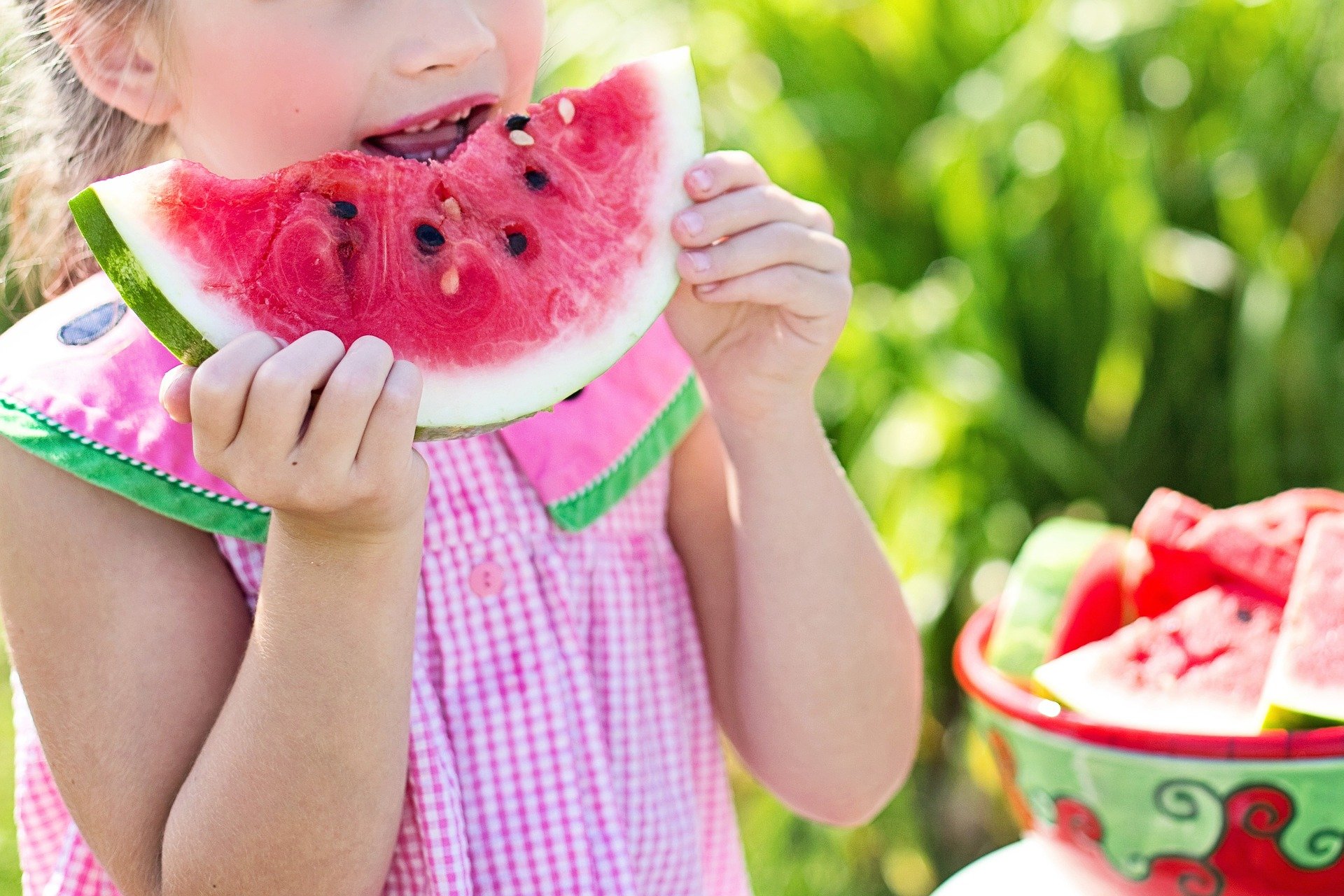 While Summer doesn't OFFICIALLY arrive until June 20, the informal start typically falls squarely on Memorial Day Weekend… although many neighbors might argue it's the moment the Traditions of Braselton pool opens! It's a time of backyard barbecues, outdoor birthday bashes, garden parties, telling ghost stories around the firepit, camping out in the yard, running through sprinklers and countless other random celebrations of the season. If you're planning a Memorial Day Weekend event or other summertime soiree, here are a few elements you may want to put in place…
Summer's So Close… You Can Almost TASTE IT!
Summertime Strawberry Salad
A great accompaniment to fresh grilled chicken, this summertime strawberry salad recipe is easy, breezy and delicious. Ingredients: Head of romaine or boston lettuce – chopped, pint of sliced strawberries, 4 oz shredded Monterey jack cheese, 1/2 cup toasted walnuts; for the dressing, mix together 1 cup olive oil, 1/2 cup red wine vinegar, 3/4 cup sugar, 2 cloves garlic – minced, 1/2 teaspoon salt, 1/2 teaspoon paprika, a couple dashes of ground pepper – toss and serve!
Delightfully Delicioso Chicken Marinade
Place four chicken breasts in a gallon Ziploc bag, then add the following ingredients, seal, shake and place in the fridge for up to 12 hours before putting the chicken on the grill. Ingredients: 1/2 cup olive oil, 6 tablespoons balsamic vinegar, 4 cloves garlic – minced, 2 tablespoons fresh chopped basil, Salt and Pepper to taste
Dump Cake a la Mode
A great finish to any meal, this is a simple dessert that is ALWAYS a crowd-pleaser. Pour your favorite pie filling in a 9×13 casserole dish – cherry, apple, peach and blueberry are always good. Cover with yellow cake mix and add tbsp slices of butter on top just an inch or two apart. Bake at 350 for 40-45 minutes until bubbly. Dish into bowls, top with vanilla ice cream and enjoy.
It's Not All Fun and Games – or Is It?
Have a stockpile of Dollar Store prizes on hand to award to the winners but remember that when all your guests are smiling… everybody wins!
Family Sack Race
What you'll need:
Several burlap sacks (king size pillowcases will work in a pinch)
Jump rope to mark finish line
This is a great, old-fashioned game for friends and family members that's as easy as "on your mark, get set, GO!" Racers take their marks at one end of the playing field – a jump rope clearly marking the finish line on the other end. You can have smaller children take part by holding either end of the jump rope/finish line with an older guest serving as line judge. Contestants must remain inside their sack/pillowcase entire length of race as they HOP their way to the finish line. To make the game even more challenging, pair off into teams – it's tricky to switch in and out of those sacks/pillowcases once contestants "tag" their partner. The first team member must hop to other end of field and back to tag their partner and make the sack switcheroo. The second team member must make the same trek, then the first team to make it back to the starting point wins!
Lawn Limbo
What you'll need:
Jump rope
Mobile phone loaded with beach music
Bluetooth speaker
You'll need two people to hold the jump rope taut (the taller, the better). Other contestants will attempt to move under the jump rope without touching, preferred method is by bending over backward. The music fuels the excitement. Each time the line of contestants makes it through, the jump rope is lowered to make the game more challenging. If you touch the rope, you're OUT! The real fun is in seeing how creative everyone becomes on methods of making it under the rope to the other side! Last one left standing, wins!
Wheelbarrow Race
What you'll need:
Jump rope
Contestants should break into two-person teams. If dealing with an odd number of contestants, elect someone to act as "line judge." Place jump rope at the finish line at one end of the playing field. Remove any potentially harmful debris from the area such as sharp rocks and sticks. One teammate will get down on his or her hands and knees, while the second teammate grabs their team member's legs and holds them hip high. When the "line judge" yells GO, the first contestant walks on their hands while the second holds tight to the "wheelbarrow" (the legs). The first team to make it to the finish line, wins! To add to the challenge, have the contestants switch positions at the finish line and race back.
Watermelon Seed Spitting Contest
What you'll need:
Watermelon (make sure it's not seedless!)
Knife to cut into even segments
A great time-honored way to turn your dessert into a game. You're going to need one or more judges to watch the seeds fly in this purely fun, extremely messy and fairly self-explanatory game. Be creative and give prizes for longest distance travelled, best form, best effort and more.
Once the Sun Goes Down…
With the closure of so many theaters during 2020, the popularity of backyard theater systems steadily grew. Whether you go the old-fashioned route and hang a white sheet over the garage door or invest in an outdoor projection screen, there's something truly special about watching a movie under the stars. TheTechyBoss.com shares 11 of 2020's Best Outdoor Projectors to help you get started! Not ready to invest in a state-of-the-art projector? A firepit and the ingredients for s'mores will also help keep the little ones entertained!
In addition to a community filled with wonderful neighbors with whom to share countless summertime soirees, Traditions of Braselton offers a wealth of resort-quality of amenities to enhance your seasonal memories. Enjoys days spent poolside at our Junior Olympic-sized pool with waterslide and splash zone, attend special events at the Owners' Clubhouse, take part in a yoga class or sneak in a workout in our fitness center, or challenge your friends to a game of tennis or pickleball out on the courts. To learn more about our one-of-a-kind community, visit us online or drop by our Discovery Center at 401 Delaperriere Loop in Jefferson.