News & Events
The Pool and Other Amenities at Traditions of Braselton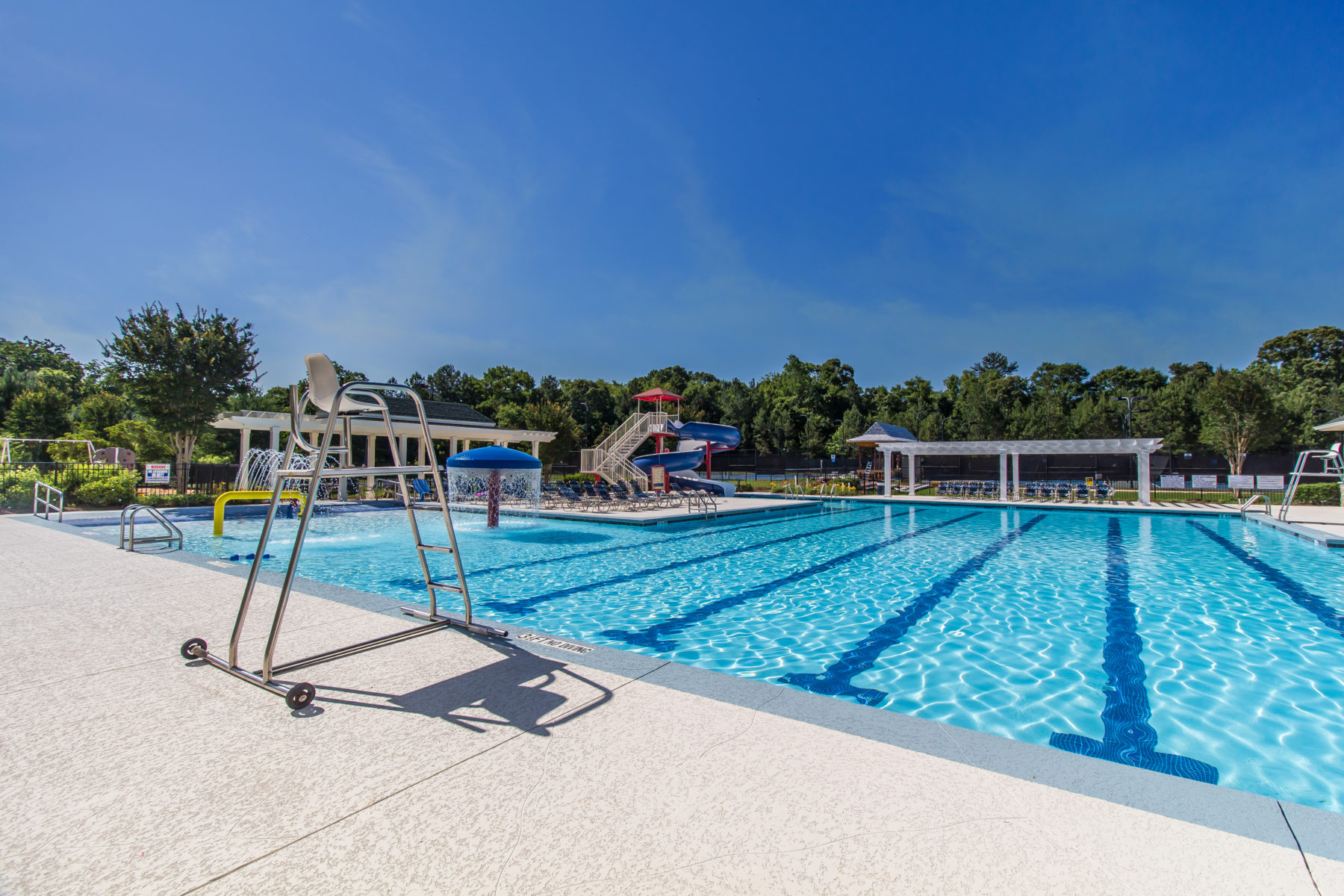 Traditions of Braselton is a lovely neighborhood to live in, but it's the amenities, like the pool, clubhouse, and fitness center, that truly make the lifestyle here something special. Easy access to outdoor activities and community resources makes life so much richer, and you'll love getting to know your neighbors over these exciting amenities. Today we're showing off just a few of the amenities in Traditions of Braselton, but these aren't all – you'll also find tennis courts in the neighborhood. Want to hear about all of it? Call us and we can chat about the lifestyle here – even better, you'll have the chance to schedule a tour and come see for yourself.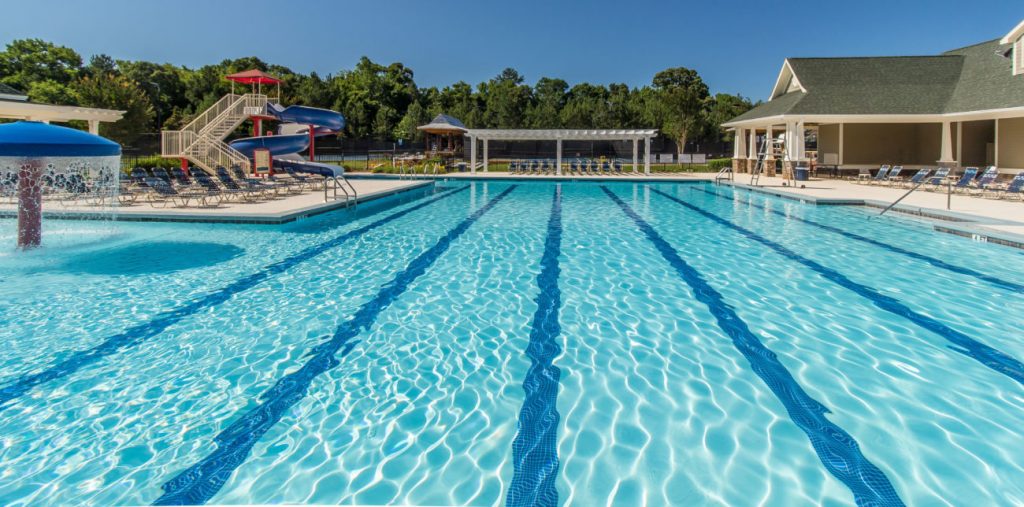 The Pool at Traditions of Braselton
A crowd favorite, the pool at Traditions of Braselton provides endless summer fun. Its junior olympic size makes it ideal for a refreshing swim or an intense workout. Lounge poolside or float for a while as the kids enjoy their own zero-entry splash zone with all kinds of exciting features. The cherry on top? There's a thrilling water slide for everyone on the other side of the pool.
For Events and More, The Owner's Clubhouse
Reserve it for a party, deck it out for the family reunion, or just invite everyone over for a big game night. The owner's clubhouse is a beautiful place to host get-togethers. A full caterer's dream kitchen sits adjacent to a reception area with a 75" flat-screen TV and plush, comfortable seating. A meeting room is also available for reservation here, and we host many community events throughout the year in all of these spaces.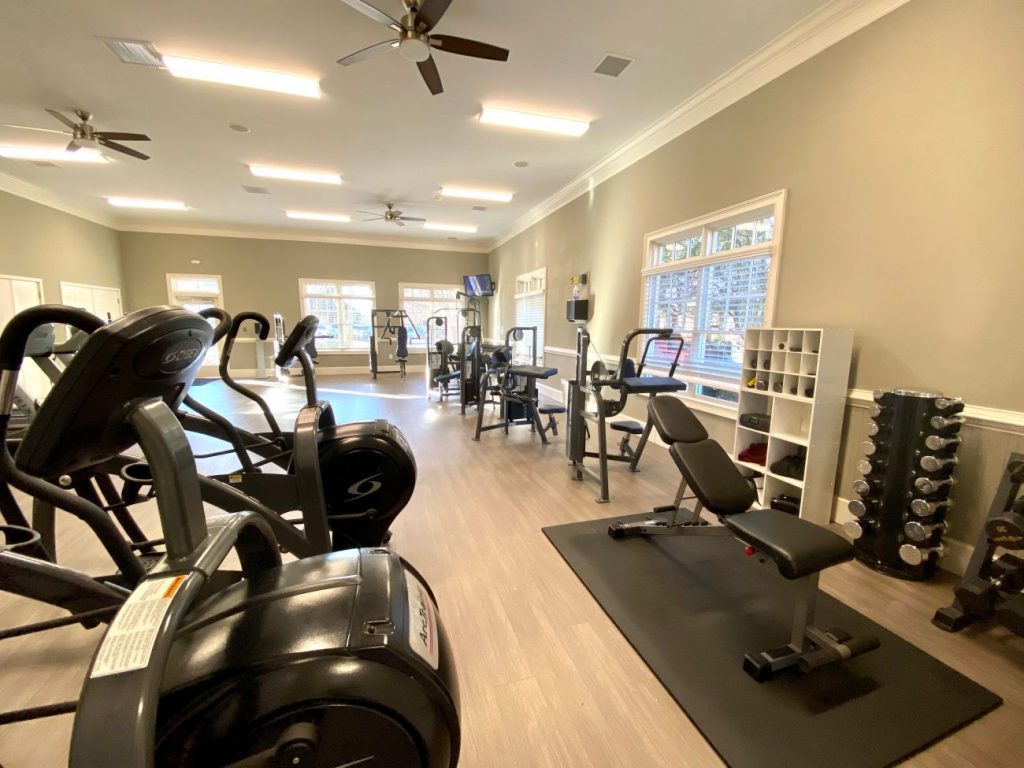 Perfect for Workouts and Classes – The Gym
Finally, we have fantastic 24-hour gym facilities for you! Here you'll find machines to work every muscle group, as well as treadmills and ellipticals, free weights, and more. We also have classrooms, with regular yoga classes to improve breathing, balance, and flexibility. At Traditions of Braselton, you can get your exercise indoors or outdoors, any time you want, with top-notch facilities to enjoy.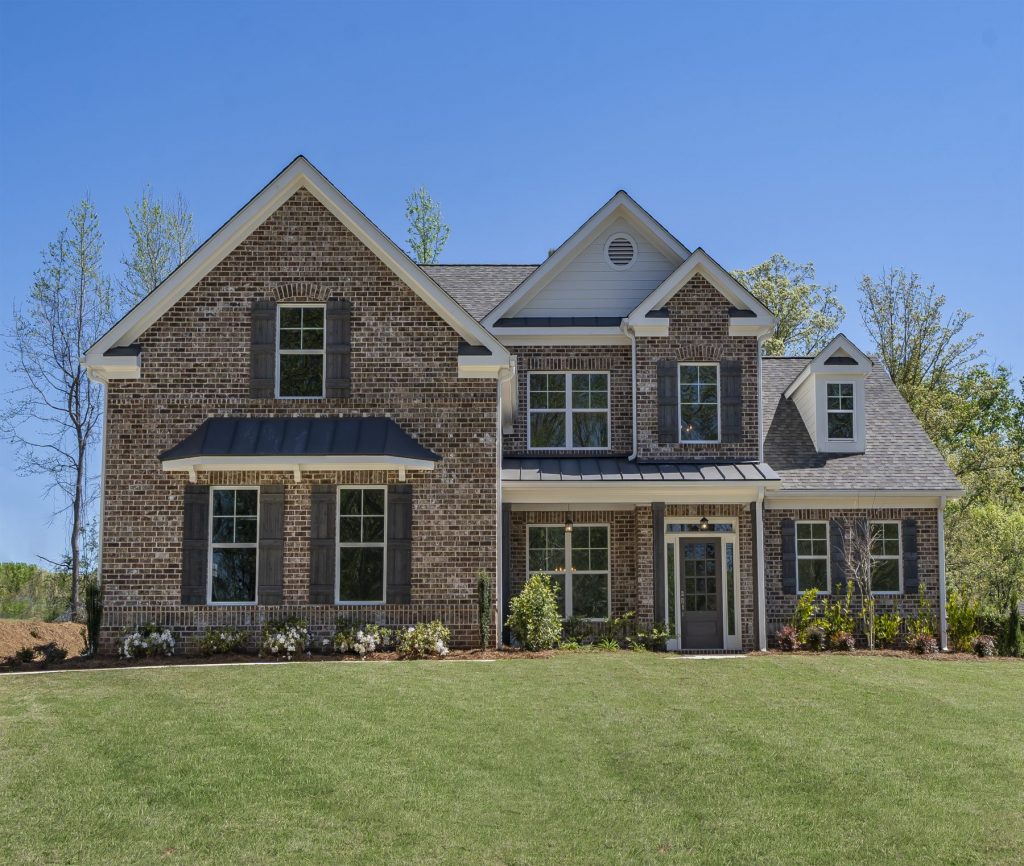 Lead a Rich Life in Traditions of Braselton
As a homeowner in Traditions of Braselton, you'll always have easy access to these amenities and more. Weekends by the pool, special events in the clubhouse, and afternoon workouts in a neighborhood gym, these could be part of your lifestyle! Call us to talk about the amenities at Traditions of Braselton, then schedule a tour and see the neighborhood for yourself. You'll love the life you can create in this gorgeous community!