News & Events
Tradition of Celebration: Currahee Home Builders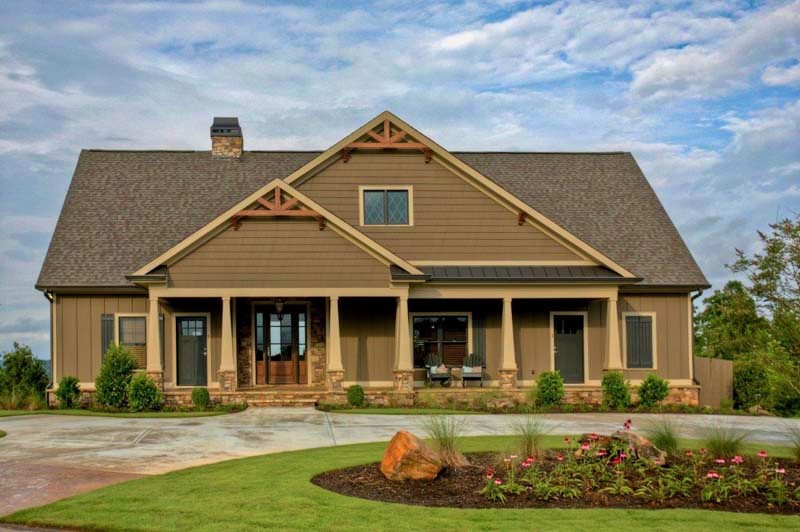 Derived from a Cherokee Indian word that translates to "we stand alone," the name for this custom home builder is perfectly chosen. Showcasing original home designs, unique signature touches and a focus on exceeding client expectations, Currahee Home Builders truly does stand alone. Serving as a celebration of their craft, community and the land on which each home is established, stunning custom homes by Currahee Home Builders can be found throughout Northeast Georgia, including Traditions of Braselton.
Established in 2005, Currahee Home Builders is the vision of veteran home builder, Mike Elrod. Along with his wife, Laura, this phenomenally successful family-owned business has one sole purpose – to fulfill the dreams of home ownership for other families. Their mission paired with their distinctive tastes and sense of style prove an ideal match for Traditions of Braselton. As someone who grew up on a farm and passed by the site daily as it was being developed, Elrod was drawn to Traditions for its rural charm paired with the fact that it is not too far from the city and all the modern conveniences. Between its status as a cart community and the quality of its amenities, Elrod loves the resort feel of Traditions, as though homeowners are on an eternal vacation. He also appreciates the scenic setting, where the natural beauty of the area often frames his homes superbly on each 1/3-1/2-acre lot.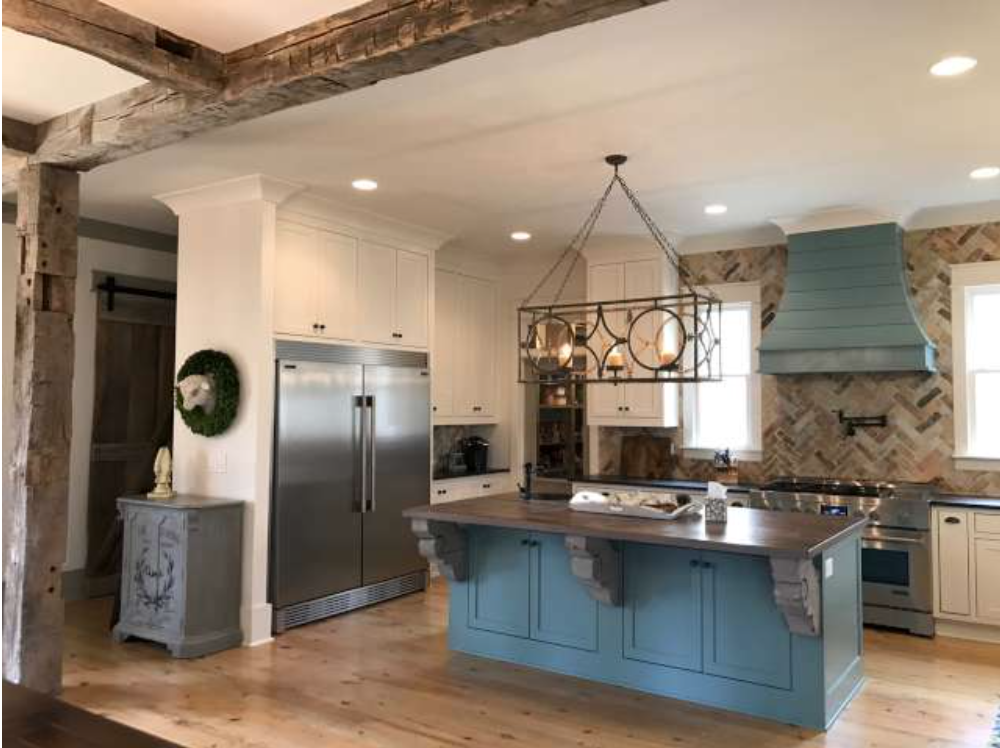 Elrod and his team believe attention to detail is what really sets their homes apart. They enjoy bringing a vintage aesthetic into a modern home for a fusion that's all its own. It's not unusual for them to place reclaimed barn beams in a great room that features a pitched cathedral ceiling or create a charming façade with board and batten details for a classic look using contemporary materials. In addition to an in-house design team that sets about the task of achieving the home buyers' vision, their highly experienced and licensed construction team carefully manages the subcontractors to ensure that every detail is flawlessly executed from start to glorious finish. The end-result is a home that boasts incredible value. To showcase the work of his design team and collaborate with home buyers in a centralized location, Currahee Home Builders will soon unveil its new Design Center at Lake Hartwell – a roughly 1 hour drive from Traditions.
Elrod is particularly proud of the fact that all new homes by Currahee Home Builders in Traditions of Braselton will be Right Choice™-certified by Jackson EMC for their energy efficient construction. Right Choice™ homes are built for energy efficiency, improved indoor air quality and comfort. They offer their owners guaranteed energy savings and Jackson EMC's lowest energy rate. To learn more about Right Choice homes, CLICK HERE. In addition to a Right Choice™ warranty, all Currahee Homes come complete with a 2-10 Builders Warranty.
"Currahee Home Builders is proud of the fact that we're blending decades of construction and customer service experience into a company that produces handcrafted homes that consistently exceed our clients' expectations," said Elrod. "My team and I value integrity and relationships – and we look forward to the opportunity to serve families who hope to call Traditions of Braselton 'home.' Ultimately, we want them to be so happy with their home that they refer their friends… which often happens."
Aside from the extraordinary quality and value of their homes, Currahee Home Builders is unique for its dedication to community. In addition to being a member of the Jackson County Chamber and Jackson County Builders Association, Elrod is a past board member of Heirborn Servants, a nonprofit devoted to serving single moms and women who are survivors of domestic violence and human trafficking. His wife, Laura, is a two-time breast cancer survivor, which has inspired involvement with several cancer research charities. Elrod can often be found on the sidelines at University of Georgia football games, providing oxygen to the athletes between plays. Through his relationship with the Bulldogs, Elrod was introduced to Devon Gales and his family. In 2015, Devon suffered a life-altering spinal injury during a football game between UGA and the Southern University Jaguars – leaving him paralyzed from the waist down. Currahee Homes teamed up with Paran Homes to build a beautiful and fully accessible home right here in Traditions for Devon and his family. That servant's heart and spirit of community go to the foundation of what makes Currahee Home Builders and the man behind it so special. We are honored to have them as part of the homebuilding community at Traditions of Braselton.
To learn more about Currahee Home Builders, we invite you to drop by the Traditions of Braselton Discovery Center – located at 401 Delaperriere Loop in Jefferson. Our hours of operation are Monday -Saturday 10:00 AM – 6:00 PM and Sunday 12:00 PM – 6:00 PM (excluding major holidays). While you're there, one of our Community Concierges will be happy to tell you all about Mike Elrod and Currahee Home Builders! You can also visit them online at www.CurraheeHomeBuilders.com. For more information about Traditions of Braselton, visit www.TraditionsofBraseltonHomes.com.