News & Events
Tradition of Excellence: Inspired Custom Homes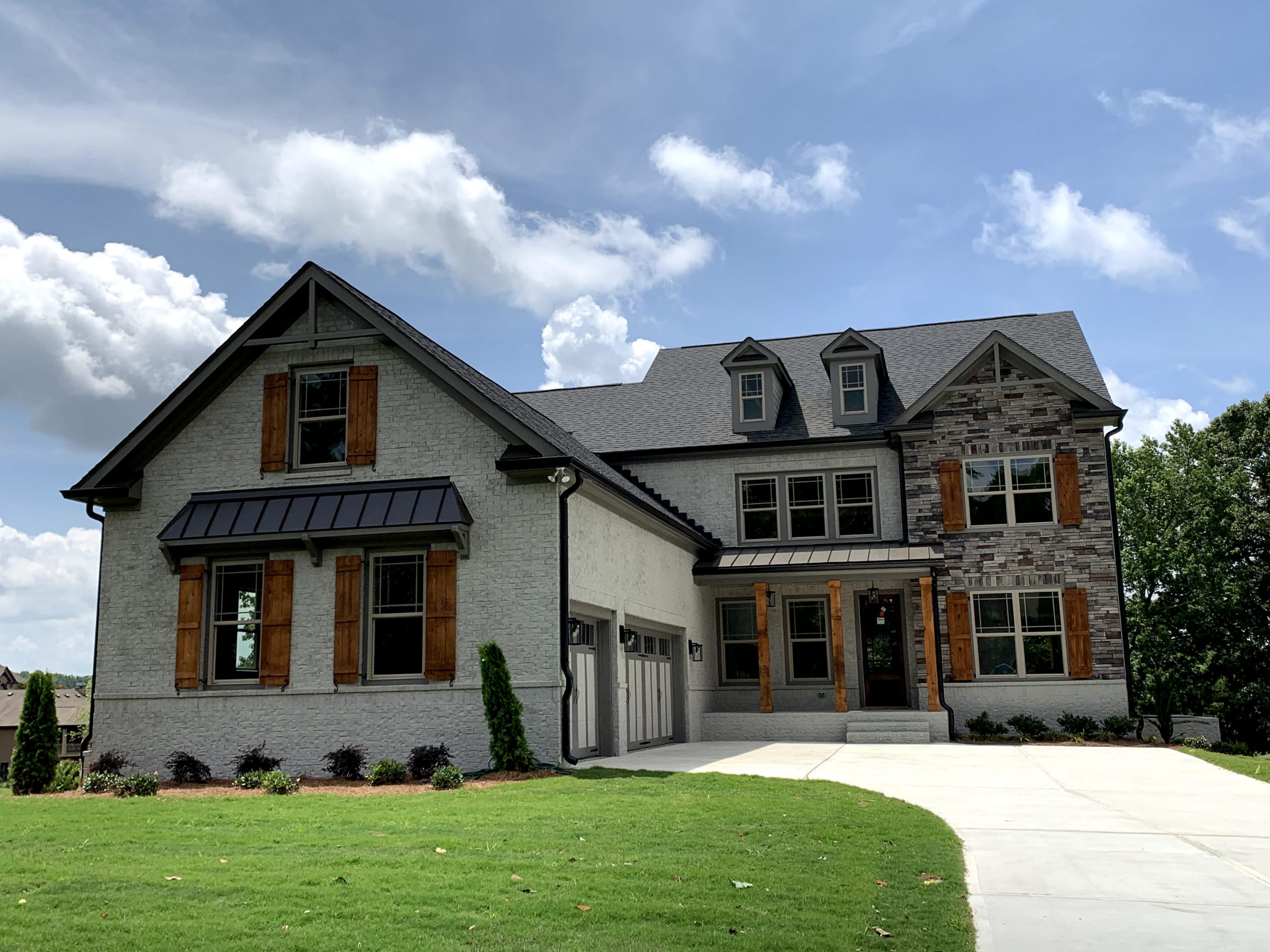 Although Inspired Custom Homes has only been around since 2019, it is rapidly building a stellar reputation along with stunning new homes throughout Metro Atlanta. Traditions of Braselton is proud to have Inspired listed among growing roster of custom and production builders. At the helm is seasoned homebuilding veteran, Addison Wilson, who remains dedicated to seeing each of his clients' dreams become a magnificent reality. By blending innovation, inspiration and imagination, Addison sees to it that every home he constructs is carefully designed to fit his clients' needs and wishes, while taking into account the unique aspects of the homesite where it is situated for optimal placement and awe-inspiring views.
Armed with a Bachelor of Science in Construction Management from Southern Polytechnic State University and years of production management proficiency for builders like Touchstone Homes and Paran Homes, Addison is thrilled to combine those years of knowledge with a clear vision of his company's custom experience for prospective new neighbors in Traditions of Braselton.
"I like to have a hand in every home we build and enjoy making each custom home specific to the needs, wants and tastes of the family who will live there," said Addison. "I begin by sitting down with the family to get to know them and their likes. Sometimes they have specific elements they'd like to have incorporated and other times it's just 5 bedrooms, 4 bathrooms and a feeling. Either way, I take them along on the journey to bringing their vision to life. In every custom home I build, I try to incorporate something that they don't expect, but will love. Something that makes them say 'WOW!'"
Inspired Custom Homes has enjoyed a great deal of success in a relatively short amount of time thanks in large part to Addison's talent for surrounding himself with a highly skilled construction team. The builder also credits his company's imaginative portfolio of home plans and extensive array of exceptional fixtures and finishes with Inspired Custom Homes' ability to really connect with the homebuyer. In addition to homes of remarkable quality, Inspired Custom Homes clients enjoy personalized service and detailed communication throughout the design-build process. Addison is happy to adjust existing plans to fit the specific functionality and personal desires of every customer so their home "lives" the way they want and need it to live.
When asked why he landed on the name "Inspired Custom Homes" for his company, Addison stated that each custom home should be a unique reflection of the family who lives there – a home that INSPIRES them every time they cross the threshold.
Above and beyond a meticulously crafted home by the talented team at Inspired Custom Homes, buyers in Traditions of Braselton also enjoy a lifestyle-centric master-planned community with a terrific collection of amenities and diverse group of neighbors. Included among our amenities are: an 18-hole punctuated by scenic beauty and challenging play; swim club that features a junior Olympic swimming pool, waterslide, splash zone and broad sundeck; tennis complex that comprises lighted tennis courts, pickleball court and a shaded spectator deck; owners' clubhouse with gathering spaces, commercial kitchen and 24-hour fitness gym; playground; event lawn; social clubs; walking trails; greenspaces and more.
In addition to Inspired Custom Homes, home buyers desiring a custom home construction experience can take advantage of other great custom builders who've elected to add Traditions of Braselton to their construction portfolios. Those builders include Currahee Home Builders, Paramount Community Builders, Sandstone Custom Homes, Maxey Homes, Starkon Homes, Cox Builders, Ironwood Construction Group, and Southernwood Homes. Traditions also boasts an impressive assemblage of production builders like Paran Homes, Water's Edge Group, Vanderbilt Homes, MB Endeavors, Hillgrove Homes, Sterling Builders, and Rivermoore Partners. To learn more about Traditions of Braselton, prospective homebuyers and real estate professionals are encouraged to visit www.DiscoverTraditionsBraselton.com or drop by the community's Discovery Center to meet one of our Community Concierges. They will be happy to introduce you to all of our builders, present you with a map of our community and show you the homes and home sites available. For GPS users, the Discovery Center is located at 401 De Laperriere Loop, Jefferson, GA 30549. We look forward to meeting you and welcoming you "home" to Traditions of Braselton!
KB 7/1/2020