News & Events
Welcome the Time of Plans and Projects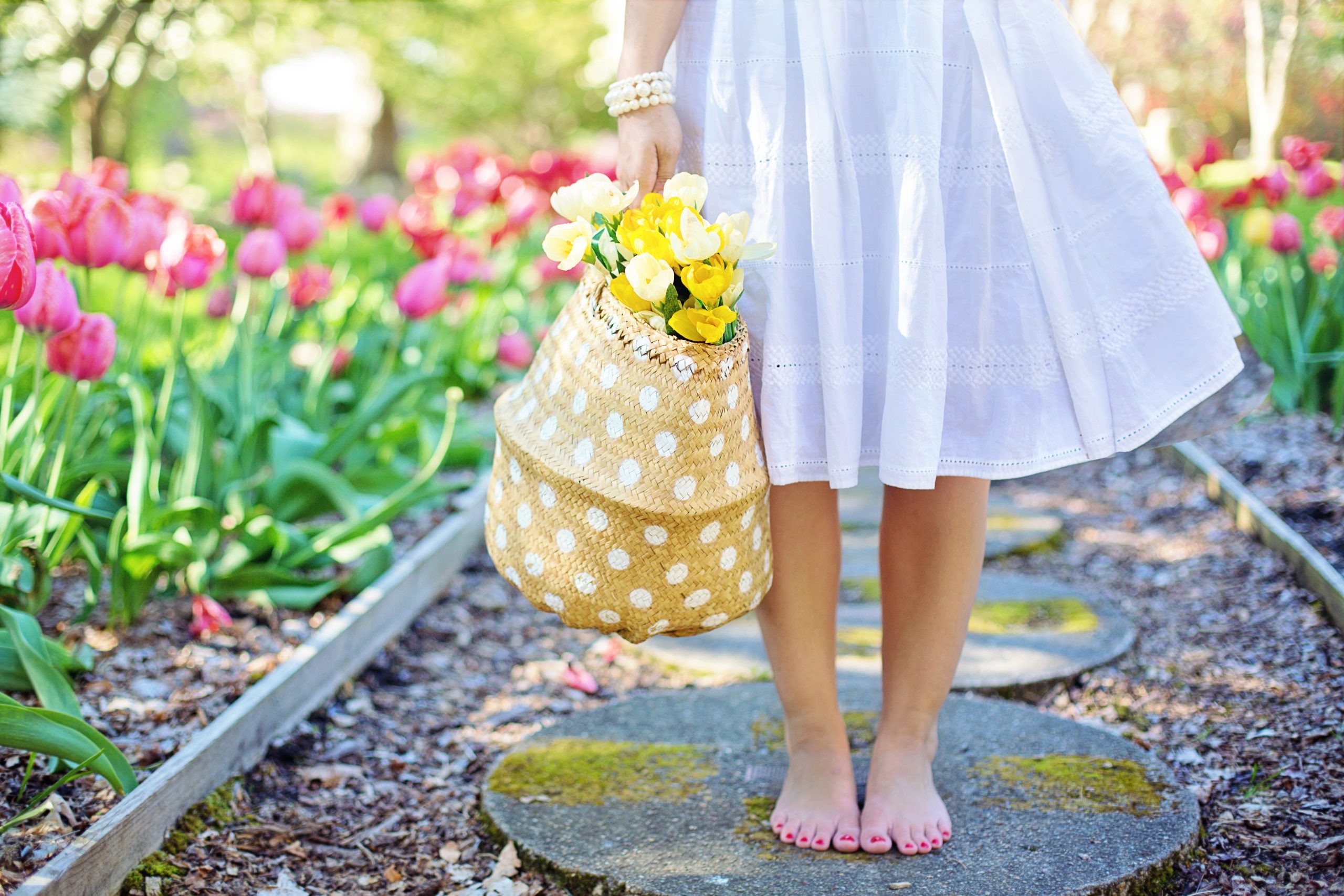 Prepping Your Lawn for Spring + Design Trends for Bringing the Outdoors Inside
Famed Russian novelist, Leo Tolstoy once declared that "Spring is the time of plans and projects." Every year with Spring's arrival so follows a flurry of activity as the leaves return to trees, blooms return to perennial shrubbery, and sod begins to shift from shades of wheat to welcome hues of green. The whir of lawnmowers once again fills the air as neighbors labor over flower beds and spring décor makes a refreshing debut on the walls and shelves of local stores. At Traditions of Braselton, the scenes described above are a precursor to one of the best seasons at our master-planned community (… every season is great at our community). So, to help our friends and neighbors prepare for the weeks ahead, we've cultivated our own list of "plans and projects" that will help you make springtime one of your own favorite seasons of the year – both outside AND inside your home!
Springtime Plans – Prepping your Lawn for the Incoming Season:
Partner with a Lawn Treatment Company to Treat your Lawn with a Pre-emergent – A pre-emergent and subsequent regular treatments will help keep weeds at bay all season long. You might try to tackle this on your own, but between the cost of a reliable spreader and granular weed control or reliable sprayer and liquid weed control – not to mention the time you will spend spreading it, it might be worth your while to leave it to the pros. Many companies will give you a quote for free and their treatments often include a mix of herbicide plus fertilizer to produce a green and healthy lawn.
Prime Your Beds with a Fresh Layer of Pine straw or Mulch – And while we're on the subject of weeds, pine straw and mulch both serve as weed deterrents while also acting as a protectant of the topsoil in your beds – keeping it moist and nutrient rich for those flowers and shrubs you'll be planting. A fresh layer of pine straw or mulch also improves your home's curb appeal. You should plan to perform this exercise at least twice a year.
Ward Off Thatch by Raking – The Spruce suggests that rakes aren't limited to Fall leaves alone. If you rake your awakening sod early in the season, you can remove any grass blades that died in the winter to prevent it from becoming thatch. Thatch is a layer of dead turfgrass lying between the root system and new green growth. If left alone, it could damage the health of your lawn. Rake deeply to remove that layer of dead turfgrass. Don't worry if you're unable to get it all. A little thatch actually helps conserve moisture and insulates the roots.
Service Your Mower – Much like our cars, lawnmowers require the occasional maintenance – once a year is a good target. Each Spring – before mower season begins in earnest – get in the habit of taking your mower to the local hardware store for a tune-up. If it's time for a new mower, do your research to learn which ones might be the best fit for your lawn size, needs and budget.
Prune Your Shrubs – Early spring (typically mid-March in Georgia) is a great time to prune your shrubbery to prepare them for new growth over the weeks to come.
Map Out Your Flowerbeds – Have a vision in mind when you head to the garden center to pick up your seasonal annuals. Thumb through home and garden magazines or peek around online for inspiration. You may even want to pull together a map of your beds. If this seems too daunting, you may want to enlist the aid of a landscape design company.

Springtime Projects – Bringing the Outdoors Inside Using the Latest Design Trends:
Hop on a "Growing" Trend – It's all the rage to have LIVE plants inside the home again! Not only do they enhance your home's décor with their beauty, but live plants help purify the air and reduce stress. If you've been accused of having a "brown thumb," you can still add the appearance of live greenery by investing in some realistic-looking artificial plants. Or you can opt to use easy-care plants like cactus or succulents.
Improve the View – One of the best ways to bring the outdoors in is by opening the blinds and/or curtains to let the natural light in. If you've got a particularly great view, which is the case for many homes in Traditions of Braselton, you might want to use window treatments to draw the eye to your windows for a fusion of the indoors and the outdoors – much like a beautiful frame around an eye-catching piece of artwork.
Go Au Natural – Another growing design trend is the use of natural materials for your furniture and décor. Wood (particularly reclaimed), rattan and stone are hot commodities in interior design right now. If it's time to replace your carpet, you might want to consider adding a sustainable flooring like bamboo, cork or slate. Enhance the look with natural-fiber rugs made from jute, sisal, or seagrass.
Viva la Vertical Garden – Green walls are one of the hottest trends in interior design right now and we're not talking about paint color. This article from IndoorGardening.com outlines everything from the perfect plants to the ideal system for a successful garden inside your home.
Whether using these tips in your current home, to stage your home to sell or to use in a new home at Traditions of Braselton, we hope they serve to increase your enjoyment of the upcoming season. From all of us here at The Discovery Center at Traditions of Braselton – located at 401 Delaperriere Loop in Jefferson – we hope you and yours have a wonderful Spring! If you're hoping to make our community your new home, drop by to see us and we'll let you know about any Quick Move-In homes we have available. Who knows? Maybe you and your family can be all moved in before Spring shifts to Summer!