News & Events
Jackson County Public Safety Hosting National Night Out Event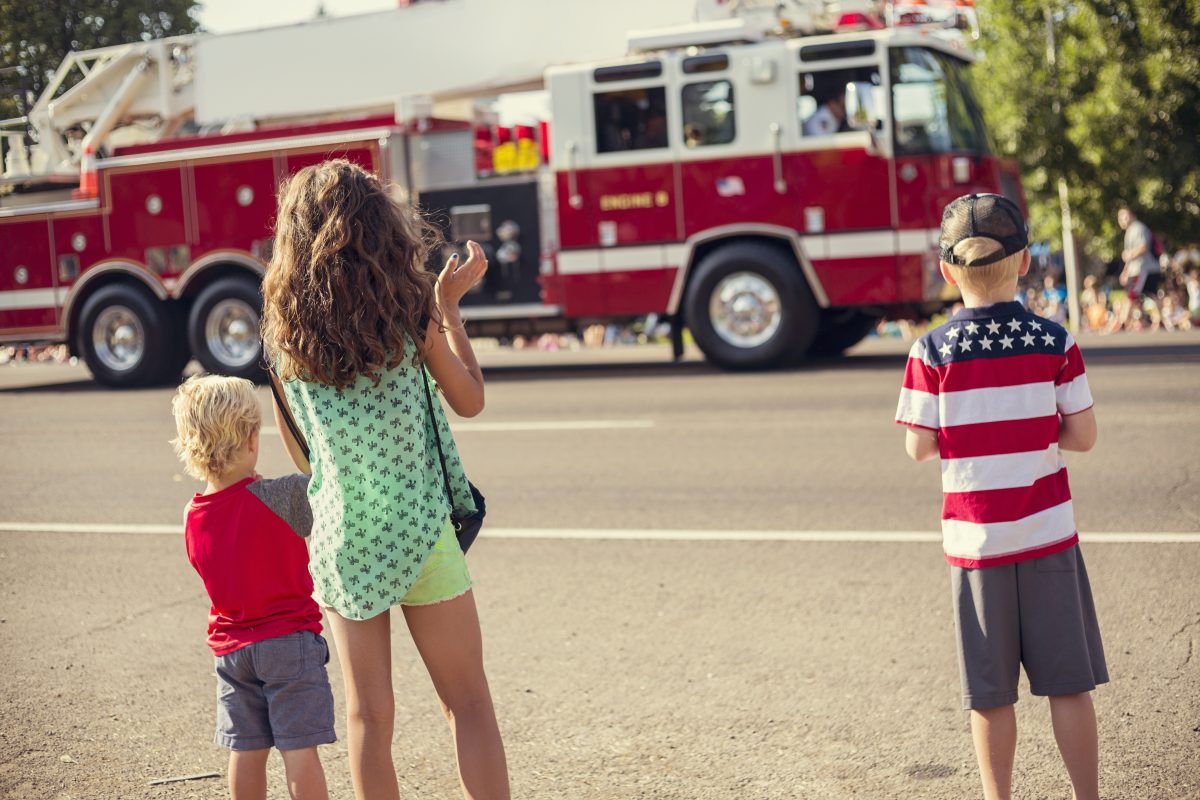 If you're considering a move to Traditions of Braselton, a wonderful way to get a true sense of the spectacular area in which our 1140-acre community resides is to attend a local event in Jefferson or Braselton. And, there's one coming up soon that is an area favorite.  We hope you and your family can attend. Plus, you should plan to stop by and see our new home community on the way there.
Enjoy the National Night Out
On Tuesday, August 6, Jackson County Public Safety will host "Community" National Night Out – complete with live music, food, games, giveaways and more! Not to mention the fact that they will have representatives from the Fire Department, Police Department, EMS, Department of Natural Resources, 911 and Sheriff's Office – among others. According to the national event website at NATW.org, "National Night Out is an annual community-building campaign that promotes police-community partnerships and neighborhood camaraderie to make our neighborhoods safer, more caring places to live."
Hosted from 6-9 p.m. at the Jackson County Courthouse – located at 5000 Jackson Parkway in Jefferson, this FREE event includes the following:
Music from The Love Truck
Food Trucks (Fee for Food)
Bounce House for the Kids
School Supplies from select Vendors (while they last)
Driving Under the Influence Simulator
Chances to Meet Local Hometown Heroes
Community Safety is Always Important
"The safety record for Jackson County and the City of Jefferson was just one of MANY things that drew us here," said Michael Rosenberg, President of Paran Homes – one of the homebuilders featured at Traditions of Braselton. "All of the city officials and law enforcement officers we've had the pleasure of meeting from both the Town of Braselton and the City of Jefferson are exceedingly vigilant and responsive. Safety is the foundation for any great community, and the first responders here are dedicated to keeping their communities safe."
According to BestPlaces.net, crime is ranked on a scale of 1 (low crime) to 100 (high crime). Violent crime primarily includes four offenses: murder and nonnegligent manslaughter, forcible rape, robbery, and aggravated assault. For the City of Jefferson, violent crime ranks a 10.1. The US average is more than double that at 22.7 and the Georgia average falls close to the national average at 21.1. Property crime comprises offenses like burglary, larceny-theft, motor vehicle theft, and arson. While property is taken or destroyed, there is no force or threat of force against the victims in these crimes. Property crime in Jefferson ranks a 27.6. The US average is 35.4 and the Georgia average is even higher at 41.8.
Stop By and See Our Community
Before you head over to Community National Night Out in Jefferson, be sure to stop by Traditions of Braselton to visit our Discovery Center, tour available homes and sneak a peek at all of the wonderful amenities you and your family will be enjoying when you move here. From our 18-hole and tennis center to our Owners Clubhouse and swim club, there's something for everyone at Traditions of Braselton. Homes are priced from the $270s to $700+.
Plan Your Visit Today
On Tuesdays, our Discovery Center hours are 10 a.m. to 6 p.m. Getting here is easy! From Atlanta, take I-85 North to exit 129 and turn right onto Green Street/Hwy 53 after 0.3 miles. Turn left on Lewis Braselton Blvd and travel 4.7 miles, then take a right onto Traditions Way. Take the third exit at the roundabout to DeLaperriere Loop. The Discovery Center will be on your left. GPS users can use our Discovery Center address: 401 DeLaperriere Loop in Jefferson. To learn more about Traditions of Braselton and view our move-in ready homes, please visit www.DiscoverTraditionsBraselton.com.
Event flyer image courtesy of Jackson County GA Sheriff's Office and City of Jefferson GA