News & Events
Practice Your Air Guitar for the 3rd Annual Sheila Fest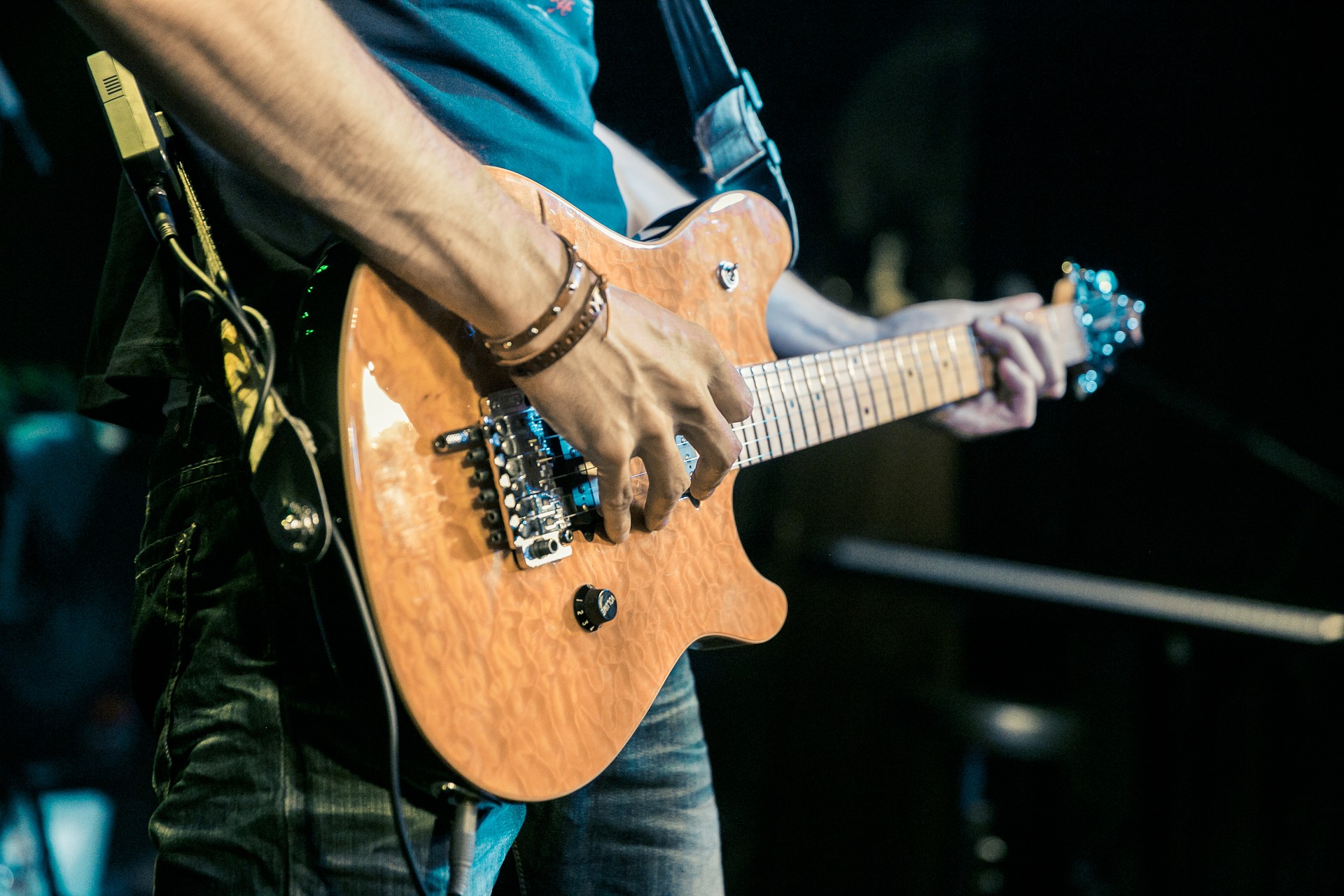 Touting the name of a beloved resident and a lineup of cover bands that are going to rock the block, Sheila Fest returns to Traditions of Braselton for its third year. Presented by Farmers Insurance and set to take place on the event lawn in front of the Owners Clubhouse on Saturday, September 28, the music festival will include performances by a variety of local bands, an ultimate kids' area with bounce houses, tailgate game truck, food trucks, and area vendors. Sheila Fest is open to the public and tickets are just $25/person at the door – or $20 via pre-order. Kids 15 & under will be admitted for free. 
Beneficial Charity
A portion of the proceeds from this event will benefit iServe Ministries – a nonprofit organization that seeks to end generational poverty in the communities it serves. One of the most impactful ways it does that is through its mobile food pantry, which serves around 300 families with food enough for 10-12 days. Through its Bags of Love program, 250 families are fed each weekend of the school year. At the end of each school week, about 24 meals go home with children of families who have been identified as in need.
Why It's Named Sheila Fest
Sheila Fest's unusual name is thanks to Traditions of Braselton resident and social committee member, Sheila Anderson. In 2015, Sheila had a massive heart attack and nearly lost her life. A true music lover, she was inspired by her second shot at life to launch a music festival in her beloved home community. Sheila's ideas, local music connections and countless hours of work, bring together something amazing for so many. As friends and neighbors help spread the word, even larger crowds are expected at Sheila Fest this year.
Festival Music Lineup
Gates to Sheila Fest 2019 open at 11 am. Attendees are invited to bring their tailgate tents, grills, chairs and coolers. Live Music is scheduled to begin at 1 pm. Tapped to play this year's Sheila Fest are The Two Takes, Redneck Blonde, Drop Tailgate, Brandon Elder, Dixie Duncan with Charlie Grace, Departure – A Journey Tribute Band and Tribute – A Celebration of the Allman Brothers Band. Advanced tickets can be purchased at www.sheilafest.com.
& Charity Dinner
Prior to the music festival, on Friday, September 27, Traditions of Braselton will play host to a Tournament and Charity Dinner with Silent and Live Auctions – which will also benefit iServe Ministries. The Tournament gets into full swing at 8 a.m. and features a 2-person scramble with 9-hole draw at the cost of $100/player. The Charity Dinner will take place at the Owner's Clubhouse beginning at 6 p.m. at $25/plate. Tickets for these events are also available online at www.sheilafest.com.  Traditions of Braselton is proud to serve as a Gold Sponsor of the Music Festival and a Bronze Sponsor of the Tournament.
Opportunities to Sponsor
Additional sponsors for Sheila Fest weekend and donors of items for the silent and live auctions are still being sought. If you, your organization or your company is interested in being a sponsor or donor, please apply online at www.sheilafest.com or contact Traditions of Braselton's Community Manager, Jennifer Giacin at 706-654-9121.
Explore Traditions of Braselton
So, raise those rock and roll horns, start practicing your best air guitar and make plans to join us for Sheila Fest 2019! While you're at the neighborhood to attend the festival, we invite you to take time to explore our distinctive 1140-acre master-planned community that boasts "Everyday luxury in a Country Club setting".
If you're in the market for a new home, be sure to stop by our Discovery Center and one of our onsite agents will be happy to take you on a tour of available homesites, move-in ready homes and our world-class amenities that include a swim club, tennis center, picturesque 18-hole and more.
Events like Sheila Fest are a great way to meet your future neighbors and get a real feel for our very special community. To learn more about Traditions of Braselton, prospective home buyers and real estate professionals are encouraged to visit www.DiscoverTraditionsBraselton.com.