News & Events
Native Noshing: Braselton's Bountiful Barbecue Scene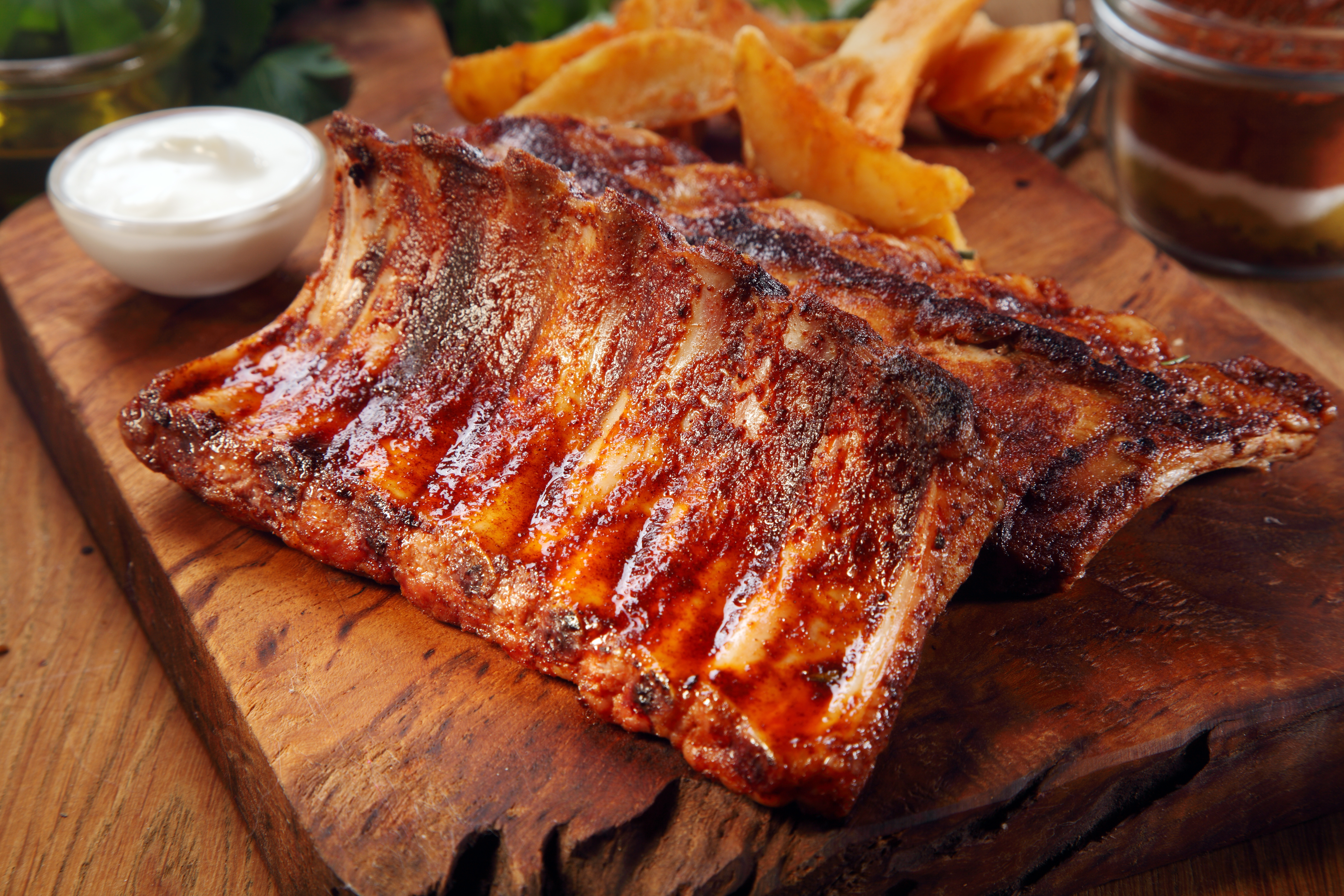 Summer welcomes an endless array of prospects for backyard barbecues. But there is no need to fire up your own grill when the selection of BBQ eateries in Braselton area is so bountiful. In addition to stunning homes and resort-inspired amenities in a breath-taking setting, Traditions of Braselton residents – current and future – can benefit from the true talent of local pit masters. To help you navigate Braselton's bountiful barbecue scene, Traditions of Braselton Realty has compiled the following list of dining destinations close to what could be your new home.
In Braselton:
Stonewall's BBQ
6072 Highway 53 in Braselton
(706) 824-9990 
A major contender for tastiest barbecue in Braselton, Stonewall's is closest to Traditions of Braselton at just a 5-mile drive. While there isn't a bad item on the menu, the Robert E. Lee (pulled pork sandwich topped with coleslaw), Cheesy Potato Casserole and Bread Pudding are all must-haves.
Jack's Old South BBQ
6323 Grand Hickory Dr Ste 100a in Braselton
(770) 967-2063
If you're in the mood for not just GOOD barbecue, but AWARD-WINNING barbecue – look no further than Jack's Old South. Located just nine miles south of Traditions of Braselton, Jack's has been home to 3-time World Championship BBQ in Braselton since 2010. It's the brainchild of famed barbecue aficionado, Myron Mixon. Get there early if you have a hankering for the popular ribs dish!
Nearby:
Smokin Po Boys BBQ 
67 W Athens St in Winder
(678) 425-9374
www.facebook.com/smokinpoboys/ 
At just 10 miles from Traditions of Braselton, Smokin Po Boys may just become a favorite lunch and dinnertime destination. As the name might suggest, they specialize in sandwiches, but also offer ribs, what they deem to be the best chicken in town, wings, pulled pork plates, and a fine assortment of appetizers and sides. With a name like Ms. Diane's Famous Banana Pudding, you'll definitely want to save room for dessert. 
Dickey's Barbecue Pit 
4005 Winder Hwy Ste 160 in Flowery Branch
(678) 865-4928
Representing the only true BBQ chain on our list, Dickey's is situated just 14 miles away from Traditions of Braselton on Highway 53 in the Kroger Shopping Center. With more than 500 franchise locations all across the nation, they must be doing something VERY right! Offering the convenience of a family pack, which features choice of two meats (1 lb. each), 3 medium sides, 6 rolls and barbecue sauce, Dickey's is a great stop off on the way home to feed your brood.
Smoke House BBQ & Catering 
3205 Atlanta Hwy in Gainesville
(770) 536-7971
Located just off Highway 53 between Oakwood and Gainesville, this awesome eatery is a 15-mile drive from Traditions of Braselton – but well worth the trip. This family-owned restaurant specializes in pork, beef, chicken and comfort food sides that have stood the test of time since 1978. As the name suggests, they offer catering and will soon offer the convenience of a drive-thru and online ordering.
Moonie's Texas Barbecue 
5545 Atlanta Hwy in Flowery Branch
(678) 828-8366 
~ Or ~
250 John W. Morrow Jr. Parkway STE 120 in Gainesville
(678) 496-3546
Moonie's actually boasts two locations nearby – one in Flowery Branch and one in Gainesville, but at just under 20 miles both locations are virtually equidistant from Traditions of Braselton and sooooo worth the drive. It's hard to go wrong ordering just about anything Moonie's dishes out, but – given the fact that they're a TEXAS barbecue joint – you'll definitely want to try the beef brisket and southwestern Jalapeño Mac n Cheese. They also offer a nice selection of beers to pair with your food.
Plan a Dinnertime Adventure
Now that we've got your attention with Braselton's bountiful barbecue scene, Atlanta home buyers and real estate agents, if you haven't already discovered Traditions of Braselton, a lunch or dinnertime adventure might be the perfect introduction to this 1140-acre master-planned community. You'll find scenic beauty as far as the eye can see, expertly crafted homes by some of the South's finest builders, world-class amenities and "everyday luxury in a country club setting." Learn more by visiting www.DiscoverTraditionsBraselton.com.