News & Events
Variety is the Spice of Life at Traditions of Braselton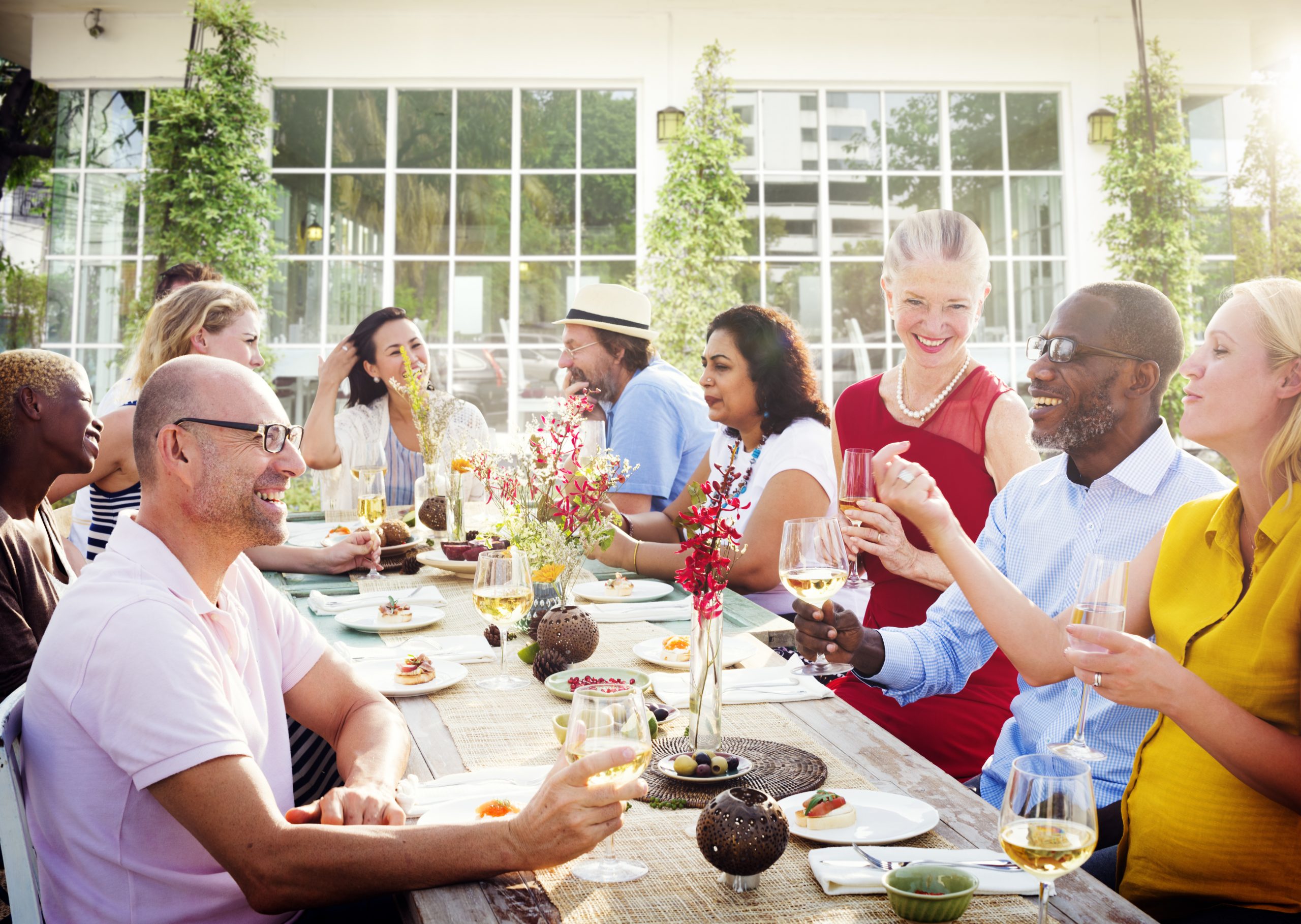 As we all begin to ponder our New Year's Resolutions and the pursuit of self-improvement over the course of the coming year, Traditions of Braselton would like to give its current homeowners a big, collective pat on the back. We happen to believe this community is already really AWESOME! You'll often hear about the importance of diversity in the workplace, but did you realize that it's also the foundation for a truly special place to live? Traditions of Braselton prides itself on being relatively – well – untraditional in that regard. Our diverse, sprawling community is made up of a variety of people from different races, cultures, countries, religious backgrounds, political leanings, personal interests, sexes and age groups. And yet, we all live together in harmony!  That's because we get it… variety truly IS the spice of life.
Marvelous Mentorship
According to LegacyProject.org, when looking through the lens of age alone, intergenerational connections can be beneficial for all involved. It can help shape a better community with better quality of life for all ages. Research shows that children need four to six caring adults in their lives to fully develop emotionally and socially. Those people don't have to all be relatives, mind you. A coach, teacher or even an adult neighbor can form a mutually rewarding bond with a child.
In a generationally diverse community that has young families on one end of the spectrum and empty nesters on the other, it's natural to fall back into societal patterns that have been in place for centuries – where the elders served as mentors for the youngest in the "tribe." Through adult mentoring – as simple as a few hours spent gardening, baking or crafting together, children develop life skills while building their self-esteem and confidence.
One study* showed that when a child is mentored by an adult, they are: 46% less likely to begin using illegal drugs; 27% less likely to begin using alcohol; and 52% less likely to skip school. For the adult who is doing the mentoring, these relationships can bring a sense of joy and purpose. For young parents, it's wonderful to have a touchstone – someone who knows and cares for your child who you can turn to in need with trust. Add race to the mix and the diversity of our community helps break down the walls of stereotypes and bigotry in young children – both here and beyond the boundaries of our neighborhood.
Uniquely Yours
As much as we celebrate our unity as a community, we also celebrate all the things that make us different. One of the most visible ways we do that is through the provision of a wide variety of home styles, floor plans and price points to appeal to a broad spectrum of tastes, needs, lifestyles and budgets. To do that, we've incorporated the talent from a number of builders including Paran Homes, Currahee Home Builders, Inspired Custom Homes, Vanderbilt Homes, Water's Edge Group, HillGrove Homes, Sandstone Custom Homes and also Paramount Community Builders.
This collaboration has additionally led to the realization of a variety of home styles. Here you'll find an enchanting brick-front ranch floor plan with entertainment-friendly open concept at its core that active adult buyers might find alluring. Just down the road, you'll also see a two-story single-family home with flexible living spaces, multiple bedrooms and basements that are ideal for growing families. You can even build an elegant custom home on a sprawling homesite overlooking the fairway of Traditions of Braselton's 18-hole to appeal to the luxury buyer. 
Clubs for Everyone
Another way we celebrate our diverse community is through a number of special interest clubs and community events. Our Empty Nesters club is perhaps one of our most popular in terms of activities. From parties and monthly card games to trips out on the town, this group is one that others aspire to become. At "everyone's invited" community events, you can see the blending of generations and all the other attributes that make us different and unique. Prospective neighbors see that when they attend our events or respond to a friendly wave when driving through our neighborhood. Our current homeowners also have a hand in making prospective home buyers feel welcome – encouraging them to become a part of Traditions of Braselton's growing network of residents. 
Discover a Diverse Community
If YOU wish to become a part of the diverse community at Traditions of Braselton, we encourage you to come for a visit. While here, you can take a tour of our lifestyle-focused amenities and available homes.
Getting here is easy. From Atlanta, take I-85 North to exit 129. Turn Right onto Green Street and travel 0.3 miles. Then turn Left onto Lewis Braselton Blvd and travel 4.7 miles. Turn Right onto Traditions Way and take the third exit at the roundabout to DeLaperriere Loop. Our Discovery Center will be on your left. GPS users can use our Discovery Center address: 401 DeLaperriere Loop, Jefferson, GA 30549. Our Discovery Center hours are Monday-Saturday 10 a.m. to 6 p.m. and Sundays from 1 p.m. to 6 p.m. To schedule a tour ahead of your visit, please call 706-664-2830 or contact us online. To learn more about our community, view move-in ready homes  and take a peek inside our gallery of photos, please visit www.DiscoverTraditionsBraselton.com. 
*Source: Legacy Project "Fast Facts on Grandparenting & Intergenerational Mentoring"  https://www.legacyproject.org/specialreports/fastfacts.html