News & Events
Pickleball: A Sport You Will Relish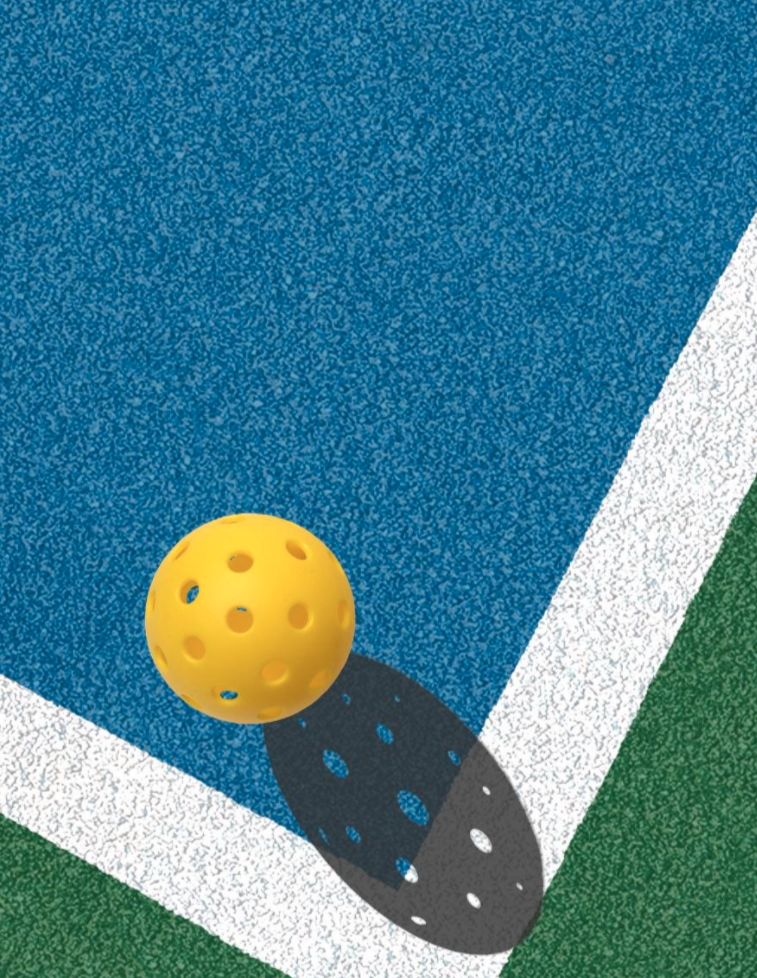 Listed among Traditions of Braselton's many assets is the allure of our resort-style amenities. From lazy summer days spent lounging poolside to getting to know the neighbors at memorable events in the Owners Clubhouse and Event Lawn, our amenities enhance the one-of-a-kind lifestyle our residents have come to know and love. As hard as it is to believe, with more than 800 households throughout Traditions, there IS one recreational offering some community members and prospective new neighbors may not have come to know… yet! The four lighted pickleball courts in our amenity center are rapidly becoming more and more active as word spreads of this fun and friendly sport that is ideal for athletes of all skill levels and ages.
What is Pickleball?
Combining many elements of tennis, badminton, racquetball and ping-pong, pickleball is played on a court slightly smaller than a tennis court with a hard paddle and perforated plastic balls. Played as singles or doubles, the sport originated in 1965 in Bainbridge Island, WA. While it is a sport often associated with active adults, its creators were actually a trio of dads in search of something fun to distract and delight their children during the summertime. Fast forward nearly six decades and it has become America's fastest growing sport two years in a row with an estimated 4.8 million players nationwide. In addition to having fun while connecting with neighbors, several of the keys to pickleball's success are the simplicity of serve, slower pace of play and ease of building one's skills without a great degree of athleticism. 
What are the Rules?
According to the 2022 USA Pickleball/International Federation of Pickleball Rulebook, a brief summary of the rules of pickleball includes:
Serves must be made underhand with the server's arm moving in an upward arc that doesn't reach above the waist. Drop serves are permitted, and at least one foot must be behind the baseline on the playing surface. Serves start from the right side of the court and must land within the confines of the opposite diagonal court. Only one serve attempt allowed per server.

Both players on the serving doubles team have an opportunity to serve. If a point is scored, the server switches sides on their half of the net before serving again, then continues to switch back and forth for each serve until a fault is committed. If the first server loses a serve, the partner then serves until a fault – at which point service goes to the opposing team. 

Points are scored only by the serving team and games are normally played to 11 points, but winning team must win by two. Tournaments may go up to 15-21 points.

When the ball is served, the receiving team must let it bounce once before returning – the same goes for when it is hit back to the serving team. This is called the two-bounce rule. After that, both sides can either continue to let it bounce once or volley without letting it bounce. However, volleys are not permitted within 7 feet of the net. Serves that fall within the non-volley zone of 7 feet are considered a fault.

A fault is any action that stops play because of a rule violation. If a fault is made by the receiving team, a point goes to the serving team. If a fault is made by the serving team, partners must switch service or – if it's the second service fault – service goes to the opposing team.
For a complete list of rules, visit www.USAPickleball.org.  
Sounds FUN! How Do I Start Playing?
A major benefit to the game of pickleball is the affordability of the equipment. And with four pickleball courts from which to choose at Traditions of Braselton, once you've officially become a neighbor, it should be relatively easy to schedule some time on a court to grab a friend or three and hone your skills. The pickleball committee has endeavored to set up lessons for beginners and pickleball competition ladders for more experienced players. You can also find a slew of great instructional videos on YouTube. Looking to play outside of Traditions of Braselton or join a local tournament? GlobalPickleball.network is an excellent resource for searching events in and around our area. 
To learn more about pickleball, our full suite of amenities, our distinctive lifestyle and available homes at Traditions of Braselton, we invite you to visit our Discovery Center – located at 401 Delaperriere Loop in Jefferson – or call us at 706-684-0450. Our hours are Monday through Saturday 10am-6pm and Sunday noon-6pm. We also invite you to visit us online at www.TraditionsofBraseltonHomes.com.